Welcome to the KCOM Christmas Wishlist Advent Calendar!
Every day we'll be opening another window on our festive calendar to reveal another local group who we're helping to make this a Christmas to remember.
After what's been another challenging year for many people, we asked you for suggestions who most deserved a helping hand this Christmas – and you didn't disappoint with some brilliant ideas.
So, check back here every day to see another window opened and another community group from across Hull, East Yorkshire and North Lincolnshire receive some of that KCOM festive good stuff in the run up to December 25.
Happy Christmas everyone!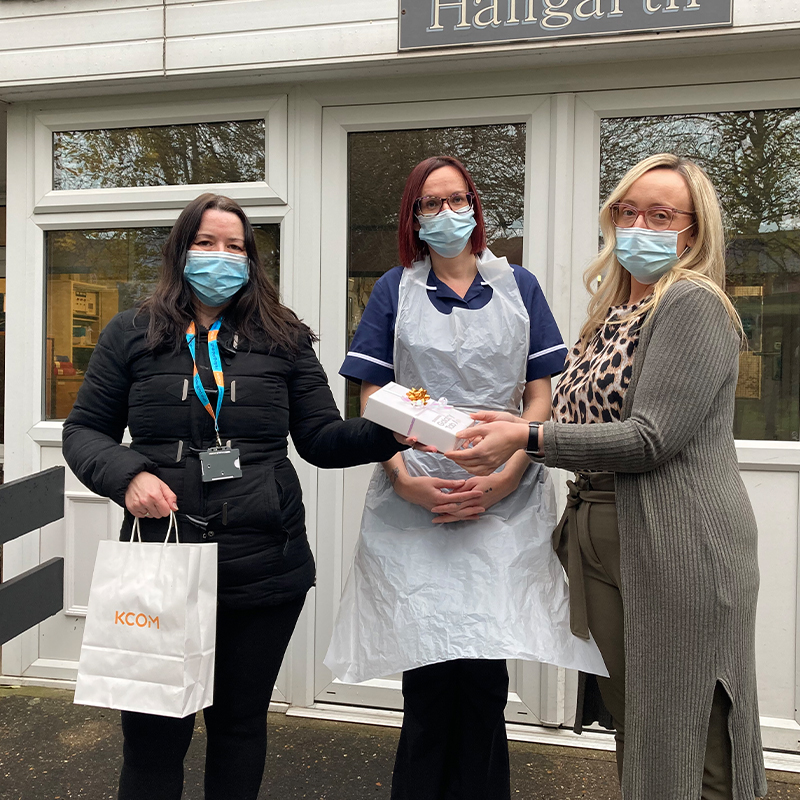 5. Hallgarth Residential Home
Caring for the elderly has certainly had its challenges during the past few years.
But throughout the global pandemic, careers across our region have often been the unsung heroes providing comfort and support for older people during what have been long periods of isolation and uncertainty.
That's why on Day Five of our Christmas Wishlist advent Calendar we're saluting all our key care workers and teaming up with Hallgarth Residential Home in Cottingham, where the staff have all been doing a sterling job.
Nominated by a local resident, we dropped in at Hallgarth to donate a Samsung Galaxy Tablet which it will now raffle to raise funds for activities for residents.
Manager Emma Chearman said: "This is lovely present and will go toward raising funds so that we can do extra things like buy prizes for the bingo or maybe organise group activities fir the residents. Happy Christmas!"