Our six shortlisted applicants
Bosom Family Support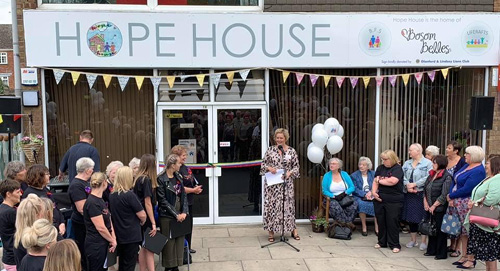 Description of the organisation
A group in the heart of North Lincolnshire that supports individuals and their families who have been affected by cancer. It has raised funds to open Hope House, a hub to support the wellbeing of these families, providing counselling, holistic treatments, peer support, and other positive activities. From the house, regular support groups take place for patients and their families. It also has a large choir. The house is open for Cuppa and Chat several times per week and is a real hub in the heart of the community.
How will the grant be used?
The community grant will go towards the creation of a disabled toilet, so that our building is accessible to all.
The total of the project is £8165
East Riding Boxercise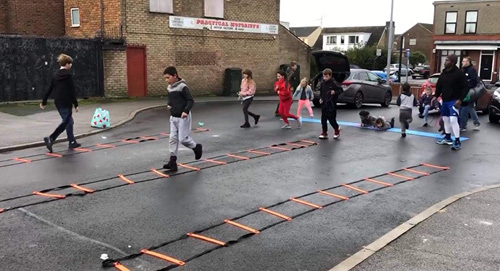 Description of the organisation
A small charity offering outreach Boxercise sessions to young people around Bridlington for a year. It works in in a very deprived area with children and young people from various backgrounds including the traveller community. The estate is a high priority area for the police and social services.
There are currently no other facilities on the estate, even prior to lockdown.
How will the grant be used?
The grant will be used to purchase sports equipment including boxing gloves for children as due to COVID restrictions they are unable to share.
The children will only be given the boxing gloves to keep after they have shown a commitment of at least four weeks.
The grant will also pay for appropriate clothing for the coaches to make sure they are identifiable to the children and healthy refreshments such as fruit and smoothies.
Hull & East Yorkshire Mind
How will the grant be used?
To buy two contactless payment devices (including contactless, chip & pin payment options, 4G data sim card and licenses).

The Covid pandemic has had a significant impact on Mind's ability to fundraise. Even when face to face activities do resume it knows many people will want to continue to restrict contacts and wants to move as much of its face to face fundraising to a contactless process as possible.
One of the contactless devices will be used with one of its large local corporate supporters to enable its staff to continue to donate and the second one will be used at fundraising events such as supermarkets stalls, charity events etc.
Which members of the community would benefit from the grant and how?
Every year HEY Mind helps over 5000 children, young people and adults to find help and support.
Its services range from talking therapies for adults and children to support for people that are seeking work, services for people experiencing mental health crisis plus specialist support for those bereaved by suicide.
Litter Squad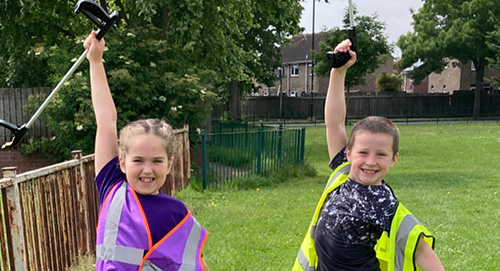 Description of the organisation
Litter Squad provides a COVID-19 friendly opportunity for Hull's children to get fresh air and exercise. Participants litter pick together as families during daily exercise and inspire others to join by uploading before and after pictures to the group's social media platform.
The group has given out over 60 free litter picking kits around the city of Hull in just 7 months.
Hull City Council has nominated it for a national Keep Britain Tidy Award and it is at the finalist stage.
How will the grant be used?
The grant will be used to purchase litter picking materials to create litter kits for children in the community. Kits include: one litter picker; council bags; a hi-vis jacket; a pair of gloves per child; a printed poster created by a young litter hero along with some sweets provided by the public. Home-made magnet fishing rods are included for the youngest children to enable them to collect bottle tops and ring pulls as well as keyring sanitiser bottles
Naffteron Recreation Club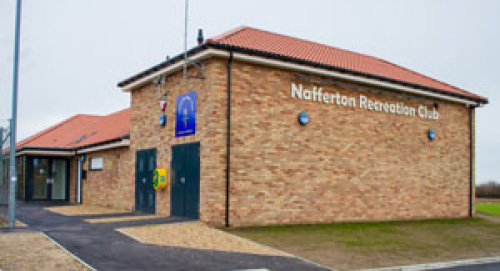 Description of the organisation
A sports and recreation club  open to all members of public in the East Yorkshire village of Nafferton and surrounding area.
Description of the organisation
The club is seeking to revamp its old building which is currently only used as a Bowls club and is very rundown and tired.
Once revamped it will be home to the scouts of Nafferton and will be available for hire as an alternative location to the bigger building we have across the road.
The grant would be used to help fund a new kitchen which is in desperate need. It would help buy new kitchen units and a basic cooker and sink and small white good appliances.
Tweendykes School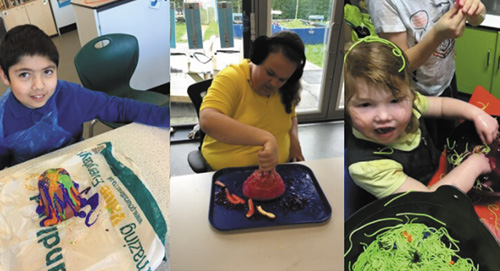 Description of the organisation
A community special needs school based in East Hull catering for over 160 children aged from 4 to 19 with severe learning and physical difficulties.
How will the grant be used?
7 x 28 piece musical instrument starter packs.

Seven packs would allow 14 classes to have access to a range of basic musical instruments.
Which members of the community would benefit from the grant and how?
All the pupils with severe learning disabilities, autism and physical disabilities would benefit from access to musical instruments.
Teachers and support staff would be able to use music to engage children in numerous activities on a daily basis so that remote performances can be put on for parents and to the other pupils in the school.
Timeline

Terms and conditions
Your personal data
KCOM takes privacy seriously. The personal data we collect, the way in which we will collect it and how we use that personal data will depend on the reason for which we have gathered it in the first place. For more information on how we will use personal data, please click here.
Community grants
Entrants to the KCOM community grant scheme are required to apply online. You can find out more information on how to enter by clicking here.
Grants will be made to not-for-profit organisations/groups only and not to individuals. Applications on behalf of individuals will not be accepted. Only one application per organisation per round of grants will be accepted, although unsuccessful applications may be resubmitted for consideration in future rounds of grants.