Last updated: Wednesday 4 November 2020
---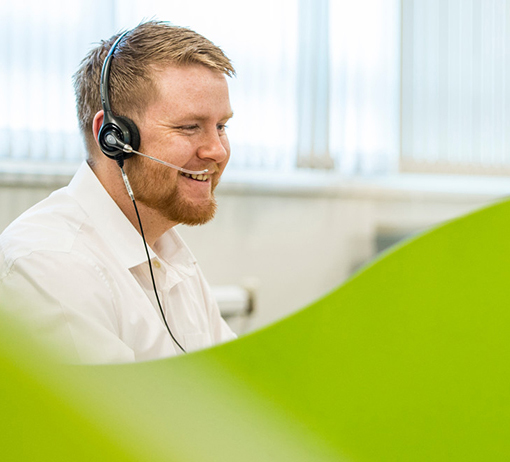 Protecting our people
Our first priority is the health and wellbeing of our employees who provide our services to you and we've put in place measures to help protect them from infection, assist them settle into new ways of working, help them adapt to home schooling and support them if they or their families have symptoms or are ill.
Our colleagues who can work from home are doing so and those who are vulnerable or have shown any relevant symptoms are complying with the latest Government advice regarding self-isolation.
For employees who need to remain in our offices we have in place measures including social distancing and deep cleaning to limit the risk of infection.
Our engineers in the field are taking extra precautions to reduce the spread of coronavirus.
Supporting customers
As you can imagine, it's been a busy time here at KCOM.
As well as quickly reorganising how we work we've also had to deal with more customer enquiries than usual.
We ask for your patience if there is a slightly longer wait than normal to get through to our customer service or technical support teams.
Our local community and customers remain the focus of everything we do, and we're doing everything we can to help them.
We're mindful of the vulnerability the current circumstances could create and so we've set up a dedicated number for vulnerable customers and NHS employees 01482 602168.
We offer a range of services and support to people in a vulnerable situation. You can find information about these and our vulnerability policy statement here.
We have also expanded the eligibility criteria for our low-cost Flex broadband and phone packages, which are now available to care leavers and individuals on the Government's Coronavirus (COVID-19) Shielded Patients List as well as to customers in receipt of certain benefit payments.
We also understand that at this time some customers may face financial pressures. We have put in place a range of measures to help our customers and would encourage anyone who thinks they will struggle or need help to pay a bill to call us on 01482 602808 (home customers) or 01482 602821 (business customers) to talk through the available options.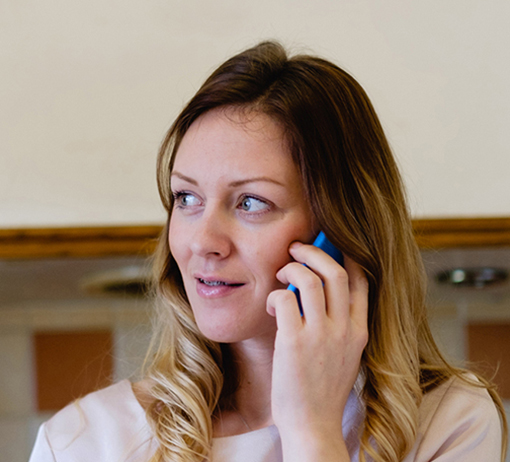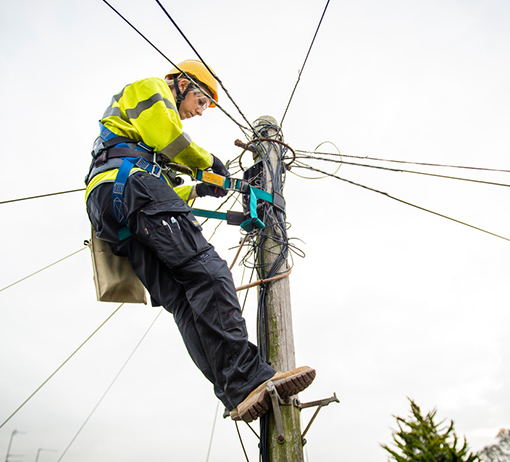 Keeping us all connected
You may have seen employees of KCOM and our contractors out and about carrying out engineering work on our network and at customers' properties.
The Government has confirmed that telecoms infrastructure is a critical service for the UK to function during the coronavirus pandemic. It also recognises our engineers as key workers whose contribution is vital to ensure customers can continue to use their phone, internet and other communications services.
As well as repairing service issues and installing services to allow people to stay connected, we're also working to provide extra network capacity to meet critical demand and ensure a back-up for existing telecoms infrastructure is available when needed.
With internet use surging and expected to increase further over the coming weeks it's important this work continues. Throughout it we will take all the precautions necessary to protect the health and safety of our people, our customers and the wider public.
We're grateful for the huge contribution our engineers are making during the current crisis. We hope you'll support them too as they work to keep essential services running and everyone safe in their homes working and connected to family, friends and important information.
Find out more about what our keyworkers are doing to build KCOM's network capacity to meet the challenge here. 
Preparing and prioritising any visits
A big part of what we do every day is out in the community, maintaining our services and ensuring our customers stay connected.
We'll check in advance whether any customers expecting an engineer visit are self-isolating or showing any symptoms and, if so, we'll ask them to reschedule their appointment for a later date.
We ask for your understanding in the event that there are any unavoidable delays to booked appointments as we prioritise engineer visits to vulnerable customers who need constant access to support or healthcare services and to businesses providing essential services.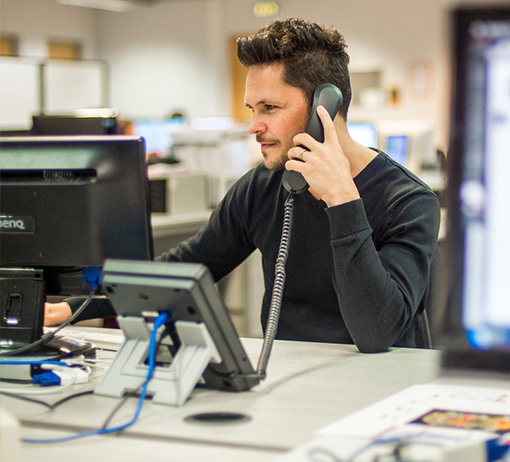 Supporting our community
As part of our support for Hull and East Yorkshire households affected by the pandemic, we've doubled our latest community grant fund to £6,000 and shared it between two local charities on the frontline against coronavirus.
The grant has been split between the Smile Foundation and North Bank Forum which both provide support for vulnerable people, foodbanks and charities across Hull and East Yorkshire.
We've also provided a team of drivers in KCOM vans who are working with the Smile Foundation to collect and deliver food and prescriptions to isolated residents who would otherwise be unable to access vital provisions.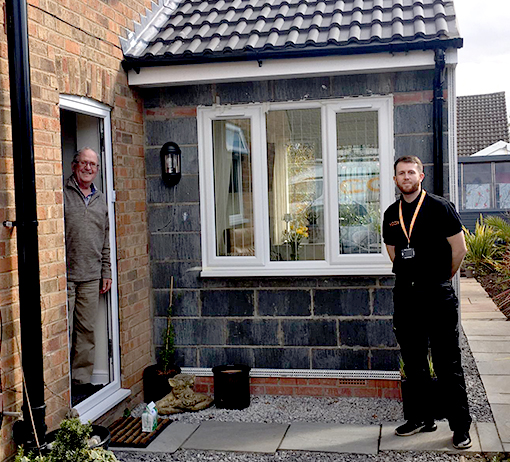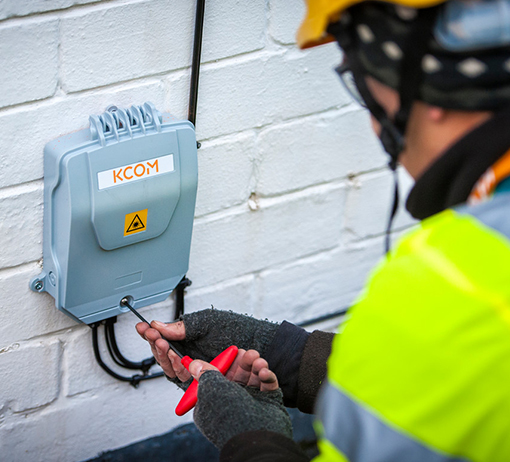 We're well prepared
Our full fibre network is already well-placed to manage additional daytime demand to support greater than usual numbers of people working from home but as an extra precaution we've increased capacity across both our core and access networks and will be continuing to add more capacity as needed.
We're also taking extra steps to ensure services continue uninterrupted and have developed detailed plans to minimise risks to key areas and operate with reduced resources if necessary.
Read more about our network capacity here
Extra help to improve your internet access
With tens of thousands of people working from home to help contain the coronavirus some may be facing unexpected challenges accessing the internet.
Here are some answers to the most frequently asked questions that our customer service and tech support teams are hearing from customers – click here.
Our customer support teams are still working hard and are available if you need help by calling 01482 602555.
We know our My Tech service desk is an important method of access to our services for customers who may be vulnerable so we've set up a new contact number especially for them and NHS employees 01482 602168 – this is available 24/7.
You can also visit our website at www.kcom.com/home/contact-us/ where you can email us or talk to us on live chat.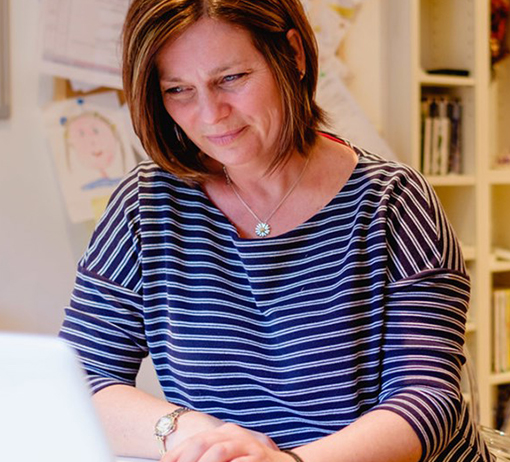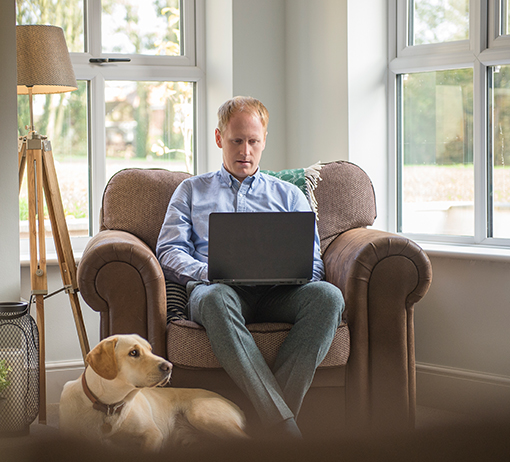 Get more from your service: These online resources will help keep you and the kids happy and healthy
Now we're all unexpectedly spending a lot more time at home we're going to need all the help we can get to stay active and entertained.
Luckily there's a whole world of free online resources out there ready and waiting to be used.
From health and wellbeing websites to cooking classes, mental workout apps and educational resources for the kids, there's something for everyone during the coronavirus lockdown.
For our handy guide to some of the best free online resources click here.
Beware Covid-19 scams
Action Fraud, the National Fraud and Cyber-Crime Reporting Centre, has reported that fraudsters are trying to exploit fears over the coronavirus outbreak.
Scams include 'phishing' emails reportedly from HMRC, or from fraudsters claiming to be from health authorities asking for personal information.
Other scams include online shopping websites offering fake protective gear or tests for Covid-19 and fake charities asking for donations to help Covid-19 victims.
Read more here.