Why KCOM Business?
Great for any business size
Whether you're a small business wanting to go further, or global enterprise ready to supercharge your services, we can tailor a solution for your needs.
Bespoke services
Every business is different, so we make sure our solutions are too. At KCOM business, we tailor our packages to make sure you get everything you need - no more, no less.
Lightstream full fibre broadband
Our ultrafast full fibre broadband has speeds up to 900mbps, giving your business the lightning-fast platform you need to gain an edge.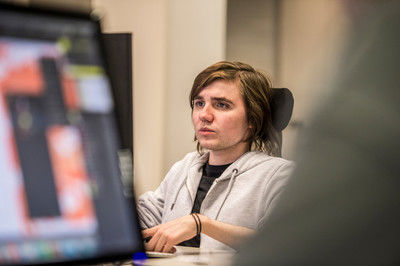 Ultrafast connectivity
If you work from the office, employ remote workers or connect on the move we have the solution for you. We have some of the best fibre broadband in the UK and we'll get your business flying with speeds up to 900Mbps. Exclusive deals are available now on our Lightstream full fibre business broadband.
View Lightstream full fibre broadband business packages
Award-winning home broadband
We've also got a few awards under our belt. Among others, we're proud to have won the European Broadband Awards - Quality and Affordability of Services award.
Your business
First-class support for all Yorkshire & Lincolnshire businesses - whatever your size, shape or goal.


Solutions for my business
Our products
Take a look at our future-proof, scalable and flexible good stuff to grow with your business.


Our products
Our team
Friendly, local experts are ready to help you achieve your business goals with connectivity.


Learn more about the team
Ongoing / Up and coming maintenance work
Maintenance – Firmware Upgrade to Zyxel XMG3297-B50A Router Estate
Please be aware that between 24th November and the 6th December in the hours of 00:00 to 06:00 (Daily) KCOM will be carrying out maintenance works to upgrade the firmware on Zyxel XMG3297-B50A devices. This is to resolve a known issue.
During this period customers devices will not be impacted whilst the firmware upgrade is taking place but will be once the download is completed and device reboots to implement the changes.
Depending on the services customers subscribe to, this could potentially impact both data and voice services for approximately 2 minutes.
Should customers continue to experience connectivity issues after the planned works window, KCOM recommend customers try to reboot their router to see if this restores service. If not then please contact the KCOM Technical Support team on 0800 915 5777 option 2.
---
Maintenance on self-serve payment channels
On 4th December between 06:00 and 22:00 KCOM will be carrying out essential maintenance works to our customer self-serve payment channels
This includes payments via the KCOM automated payment IVR and through our customer MyAccount Portal
During this period, customers will be unable to access either service for the duration of the works
Should you have any queries, please contact our customer service team on 08009155777 Option 5 or your aligned service representative