Our best broadband packages for small businesses
150

Mbps

Average download speed

Full Fibre 150

Great for smaller businesses

Unlimited data

24 month contract

Includes line rental with PAYG calls

£44.99 a month*

Get in touch

500

Mbps

Average download speed

Full Fibre 500

Taking the next step

Unlimited data

24 month contract

Includes line rental with PAYG calls

£54.99 a month*

Get in touch

900

Mbps

Average download speed

Full Fibre 900

Supercharge your business

Unlimited data

24 month contract

Includes line rental with PAYG calls

£84.99 a month*

Get in touch
*Offer is available to new fibre broadband Business customers (postcodes HU1 – HU17, 

Driffield, Nafferton, Market Weighton, Pocklington, Howden, Goole, Withernsea, Hornsea or such other areas as communicated by KCOM from time to time).

The monthly discount quoted will be applied to your bill each month for the minimum 24-month contract period. Our standard published prices will apply thereafter, see kcom.com/pricing. £50 connection fee applies.

 Speed quoted are average download speeds. Offer ends 31/10/23.
Full terms and conditions

Speed quoted are average download speeds. Offer ends 31/10/23

The offer

Discount applies on the following KCOM Fibre Broadband Business packages:

Business Full Fibre 150 - £39.99 for 24 months (current standard price £44.99)

Business Full Fibre 500 - £44.99 for 24 months (current standard price £54.99)

Business Full Fibre 900 - £59.99 for 24 months (current standard price £84.99)

Offer period: 1st September – 31st October 2023

Offer available to new fibre broadband customers.

Offer applies to orders placed instore, online or by telephone during the Offer Period. We reserve the right to amend or withdraw the Offer at any stage. Cash or credit alternatives will not be offered. Offers are administered by KCOM Group Limited, 37 Carr Lane, Hull HU1 3RE and these terms are governed by the laws of England and subject to the exclusive jurisdiction of the English courts.

---
We can help you find the right solution for your business
Or
We're the small business broadband experts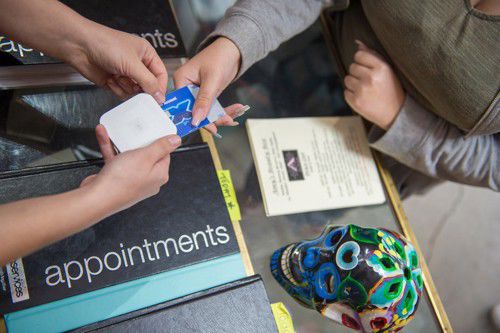 Whatever your business, our expert team will help you get the best out of connectivity, simplify the complex and ensure you have the tools to support your ambitions and grow.   
We understand your business is your world and choosing the right provider is a big decision, but you can rest assured that KCOM will be with you every step of the way.
Our local teams have the knowledge and expertise to make sure you make the right choice with trusted advice that lasts long beyond the sales journey and will provide support to ensure your business stays at the top of its game.
Here's what other businesses think:
Without my broadband connection I basically wouldn't have a business, it's pretty essential to what I do and in 19 years KCOM have never let me down.

Paul Clarke of EU Editorial

We're probably sending out 100 gigabytes of stuff every day - and receiving the same amount back from clients. Without Lightstream that simply wouldn't be possible.

Calvin Innes of Drunk Animal Creative Studio

The priority for us is a really fast upload speed because, as photographers, we can be sending files as big as three or four gigabytes per job. They're huge files, but I know on Lightstream they can be sent within seconds.

Jack Harland of R&R Studios
Get in touch
Alternatively, you can fill in the form below and we'll call you back, usually within 24 hours.
KCOM takes privacy seriously. The personal data we collect, the way in which we will collect it and how we use that personal data will depend on the reason for which we have gathered it in the first place. For more information on how we will use personal data, please view our
privacy notice
.