Supporting our community
Our community relations programme focuses on activities that support the growth and sustainability of Hull and in areas where our services are available or being installed. 
Our support is not just about raising and donating money - it's about getting involved. We encourage our people to volunteer their time and expertise through these many small contributions we take our business into the heart of the community.
We focus on four areas:
Helping young people achieve their potential
Helping people get online
Supporting groups that are invested in creating a thriving local community
Supporting local business and regional success
Whether we're providing grants for worthy causes, holding drop-in events to help people learn how to use the internet or helping local schools prepare youngsters for a bright future, our community activities are all about making the area a better place to live, work and invest.
Supporting the region's young people
As a technology company, it's in our interest to encourage young people to consider careers in science, technology, engineering and maths (STEM). 
We deliver STEM-focused activities in local schools and colleges to spark enthusiasm for careers in technology and engineering – and to help prepare children and young people for the world of work more generally.
We're also an employer sponsor of the Ron Dearing UTC, providing high quality work placements and mentoring for students.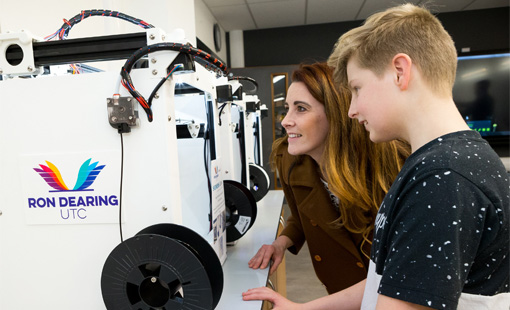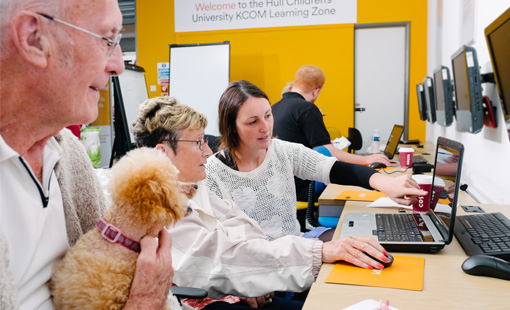 Free sessions to help people get online
Based in our Learning Zone at our head office in Hull city centre, our monthly drop-in sessions are run by our own volunteer 'Digital Champions'.  The sessions help people of all ages and abilities get online and learn how to use the internet to stay in touch with friends and family, online, pay household bills and provide easy access to interests and information.
The Learning Zone is an accredited UK Online Centre through the Good Things Foundation, a charity supporting digitally and socially excluded people to improve their lives through digital technology. 
Due to the current coronavirus-related restrictions, we have unfortunately decided to suspend all events until further notice. We'll be back as soon as it's safe to do so.
Charity support
Community grants
Our community grants scheme gives funding to charities, community groups and schools that are working to make a positive difference to life in our region. Every three months we award three grants of up to £1,000 each. 
Anyone living in Hull or the areas of East Yorkshire and North Lincolnshire where we supply phone or broadband services can apply for a grant.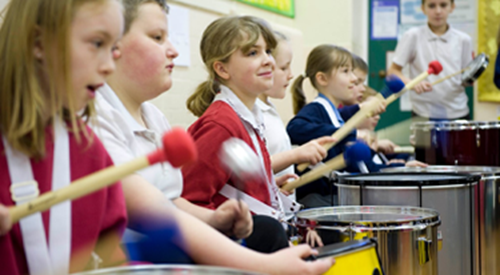 Employee charity support
Charity committees
At our offices throughout the UK, employees are encouraged to support charities through our charity committee, which has a budget and the freedom to choose causes to support  local projects or fundraise for national charity appeals.  These appeals include: Movember; The Royal British Legion Poppy Appeal; Time to Talk Day for Mind; Macmillan Coffee Morning; Comic Relief; Sport Relief and BBC Children in Need.
Employee fundraising
We recognise that our people often support charities in their own time and we offer advice, promotional support and donations to support employees' fundraising for charitable events they're involved in.