Current Lightstream broadband packages
150

Mbps

Average download speed

Full Fibre 150

Great for smaller businesses

Unlimited data

24 month contract

Includes line rental with PAYG calls

£44.99 a month*

Get in touch

500

Mbps

Average download speed

Full Fibre 500

Taking the next step

Unlimited data

24 month contract

Includes line rental with PAYG calls

£54.99 a month*

Get in touch

900

Mbps

Average download speed

Full Fibre 900

Supercharge your business

Unlimited data

24 month contract

Includes line rental with PAYG calls

£84.99 a month*

Get in touch
*Offer is available to new fibre broadband Business customers (postcodes HU1 – HU17, 

Driffield, Nafferton, Market Weighton, Pocklington, Howden, Goole, Withernsea, Hornsea or such other areas as communicated by KCOM from time to time).

The monthly discount quoted will be applied to your bill each month for the minimum 24-month contract period. Our standard published prices will apply thereafter, see kcom.com/pricing. £50 connection fee applies.

 Speed quoted are average download speeds. Offer ends 31/10/23.
Full terms and conditions

Speed quoted are average download speeds. Offer ends 31/10/23

The offer

Discount applies on the following KCOM Fibre Broadband Business packages:

Business Full Fibre 150 - £39.99 for 24 months (current standard price £44.99)

Business Full Fibre 500 - £44.99 for 24 months (current standard price £54.99)

Business Full Fibre 900 - £59.99 for 24 months (current standard price £84.99)

Offer period: 1st September – 31st October 2023

Offer available to new fibre broadband customers.

Offer applies to orders placed instore, online or by telephone during the Offer Period. We reserve the right to amend or withdraw the Offer at any stage. Cash or credit alternatives will not be offered. Offers are administered by KCOM Group Limited, 37 Carr Lane, Hull HU1 3RE and these terms are governed by the laws of England and subject to the exclusive jurisdiction of the English courts.

---
We can help you find the right solution for your business
Or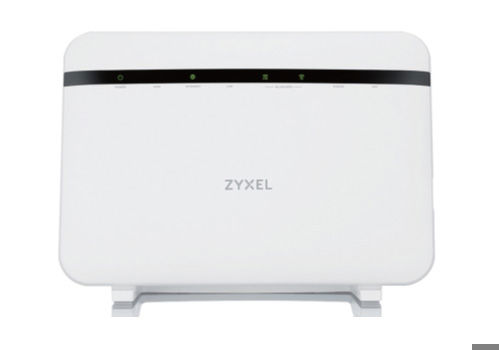 Next-gen Lighthub 2.0 router
All orders include our Light Hub 2.0 router, offering our full fibre customers faster speeds, greater coverage, a more reliable connection and an optimised quality of service.
WI-fi 6 - The only router that has the latest Wi-Fi 6 capability.

Compatibility with Smart Wi-fi - The next gen router is Mesh capable, meaning it integrates well with current Smart Wifi

Higher Security Router - Equipped with option to upgrade to the latest Wifi encryption WPA 3

Better Antenna Qty - Antenna quality of 2.4Ghz – 4x4 and 5Ghz – 4x4.

Technology Compatibility - Better compatibility with latest technology as more devices are supported by Zyxel EX 5401

Full Fibre Compatibility - Only available to customers on the full fibre product
Why choose KCOM Business?
A fully full fibre network like nothing else

Our full fibre is all KCOM's own infrastructure from end to end. No third parties, just KCOM network all the way for everything.

Expertise you can depend on like never before

We have dedicated expert teams on hand, who are so knowledgeable, they've got every and any business' back.

Unique product offering covering every business, whatever its needs

We can provide just the business essentials, or more complex products that answers your specific business needs.
Burton Constable case study
Hear how we were able to bring two grade 1 listed buildings in to the 21st century with Lightstream full fibre broadband and Meraki Wi-Fi.
Add-ons tailored to your business, whatever the size

Same day fix
If there's a problem, we'll get you back online with options for five days a week or 365 days a year.
Connection monitoring
Proactive Lightstream support to minimise downtime and detect faults.
Calls
Add a business line call packages to have unlimited local, national and mobile calls.


View add-ons
Get in touch
Alternatively, you can fill in the form below and we'll call you back, usually within 24 hours.
KCOM takes privacy seriously. The personal data we collect, the way in which we will collect it and how we use that personal data will depend on the reason for which we have gathered it in the first place. For more information on how we will use personal data, please view our privacy notice.