* Prices are £5 per access point per month. KCOM Smart Wi-Fi will be subject to an 24 month contract term. Access points will remain the property of KCOM. Available to new and existing KCOM customers with a Fibre package. Access points must be returned upon service cancellation or will be subject to our standard non-return charge as specified in the pricing manual (currently £40). All orders are subject to, status, credit check and our Universal Conditions of Service available on our legal page.
Already a KCOM customer? Login to My Account and add KCOM Smart Wi-Fi to your existing service from just £5 a month.
What is KCOM Smart Wi-Fi?
KCOM Smart Wi-Fi is your next step to getting the ultimate in-home experience. Our sophisticated mesh Wi-Fi system is designed to boost your router's signal to dizzying new heights, offering you whole home coverage and empowered Lightstream speeds. Enjoy surfing, streaming and gaming in every room of the house - even those hard-to-reach spots.
It's also quick and easy to install, so there's nothing to stop you from getting that premium Wi-Fi experience. Whether you're a total technophobe or gadget-obsessed, KCOM Smart Wi-Fi is your all in one solution to complete home connectivity.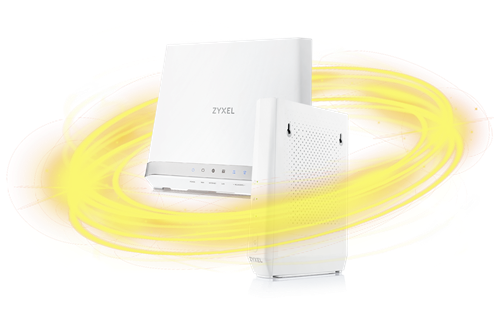 Why get KCOM Smart Wi-Fi?
Whole home coverage
Say goodbye to Wi-Fi deadspots, and hello to seamless streaming in every room of the house. Our access points are designed to work in perfect harmony with your Lighthub router, creating a mesh Wi-Fi network that increases the speed, strength and reliability of your connection. 
Simple set up
Our access points are quick and easy to install, so you can start enjoying your premium Wi-Fi experience with minimal effort. Simply plug in and optimise your access points using the handy MPro app. If you do have any issues, we're always nearby to give you a hand.
Awesome adaptability
Personalise your solution to suit your home. Scale and adapt your setup as needed by adding multiple access points to your network, and experiment by moving them around your home to see what works best.
Try our Wi-Fi health check
Wondering how you can improve your online experience at home? Answer a few quick questions and we'll give you some instance advice on how to improve your Wi-Fi performance.
Helping you get the best in-home experience:
KCOM Smart Wi-Fi terms and conditions

Prices are £5 per access point per month. KCOM Smart Wi-Fi will be subject to an 24 month contract term. Access points will remain the property of KCOM. Available to new and existing KCOM customers with a Fibre package. Access points must be returned upon service cancellation or will be subject to our standard non-return charge as specified in the pricing manual (currently £40). All orders are subject to, status, credit check and our Universal Conditions of Service available at kcom.com/home/legal.

---