Step by step
1. Switch to KCOM (it's easy, we promise)

We're streets ahead of other providers.

Check your postcode to see if we are available in your area, and start your experience today.

2. Order at your own pace

Take your time, browse our packages.

Your in-home broadband experience is more important than ever.

So, it's worth getting it right.

We're on hand to support if you need any help while you decide.

3. Ready when you are

We'll work with you to create the best installation plan to fit around you.

Rest assured we've got everything covered. Our priority is always to work safely, efficiently and with minimum disruption.

4. Happy to have you connected!

We'll be in touch soon with the formal stuff, but in the meantime, your normal broadband and online experience will remain unaffected. If you're switching to us, you'll need to let your existing provider know and we are on hand to support you in any way we can during the process.

5. Staying in touch

Now you're a customer it's easy to manage your account and stay in touch with us through 'My Account'. It really doesn't get any easier to manage your billing, adjust how we contact you (so you don't miss out on deals) and benefit from paperless billing.
The installation process

Engineer pre-visit
Before your installation appointment, our pre-build team will plan and install the fibre direct to your home, replacing your existing telephone lines. An engineer will fit a small box to the outside of your home with a new cable that contains the fibre.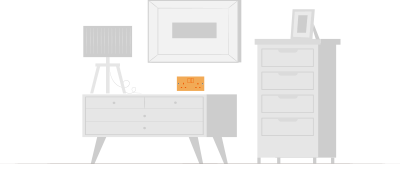 Prepare your home
Next, you'll need to decide where your network box and router will sit, then make sure you have two plug sockets free. A single plug with an extension cable will work just fine.

Installation day
On the big day, one of our engineers will need access to your home for around two hours. They'll fit your fibre cables, set up your new router, connect one of your devices and then leave you in peace to enjoy faster, more reliable broadband.





Why KCOM?
Fast-forward

Get the ultimate full fibre broadband experience and enjoy some of the fastest speeds in the UK, right to your door. It's time to speed things up so that you can enjoy all the things you love online.

Future-first

The future of broadband is full fibre. Every product and service we offer has been built today with tomorrow in mind. Our technology partners share our passion for delivering customer-responsive, future proof solutions that will stand the test of time. Out with the old and in with the new.

Fibre-forever

With us, you receive your own, exclusive fibre connection, which means you'll get the speeds you pay for (because you'll never have to share your connection with your neighbours). Not only that, everyone in your home can be online, on multiple devices, all at the same time – even at peak-time.

We ARE your community

We've invested £100 million into our region's towns and villages to create the infrastructure needed to pave the way for stronger, better, faster online connectivity. Full fibre broadband should be available for everyone; we deserve it.

We're a heartbeat away

Our people are (literally) right beside you. Our customer service teams and engineers are locally based, so when you need a fast response or home visit, we'll always be close enough to support you. We may even be your friends or neighbours!

We're on your team

We're a Yorkshire-rooted company with over 100 years' experience under our belt. We're proud of our heritage but most importantly, we know that our people here at KCOM have shaped our success. With accolades such these are testament to the hard work of our people.
Set a switching reminder
Stuck in a contract or not quite ready to make the switch? Set a contract end reminder, with no commitment to buy, and we can remind you four weeks before your contract is due to expire.
Just remember, it's likely that any offers you see from us available today might not be there later, so please check the relevant terms and conditions for end dates when thinking about when to switch providers.

KCOM takes privacy seriously. The personal data we collect, the way in which we will collect it and how we use that personal data will depend on the reason for which we have gathered it in the first place. For more information on how we will use personal data, please view our privacy notice.
Award-winning home broadband
We are exceptionally proud to have won European Broadband Awards - Quality and Affordability of Services award, ISPA's Best Consumer Service Provider and INCA's Best Urban Impact award.
Helping you decide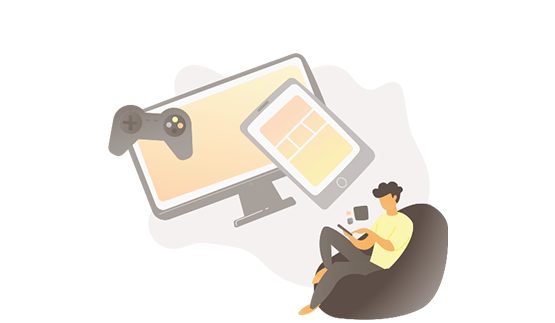 Choosing what you really need
Not sure which package is best for you? We've created a smart search tool that takes under five minutes to complete and will help you decide on the broadband bundle best for your circumstances.
Try our smart search tool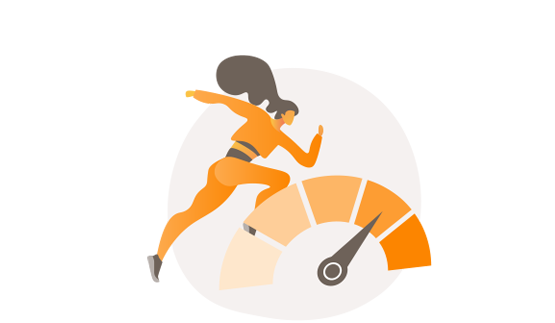 Want to see how different speeds affect download times?
Use our tool to test how our different broadband packages change the time it takes download 4k movies, large gaming updates and webpages.
Broadband speed calculator
Frequently asked questions