Supporting our people
Our people matter to us – so we do all we can to make sure we provide a safe and inclusive place to work and where everyone feels able and inspired to reach their potential.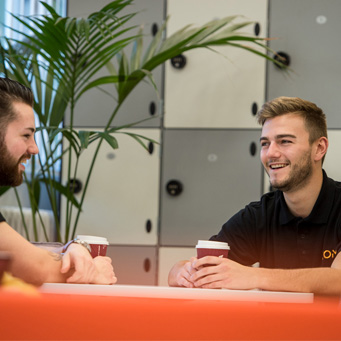 Health, safety and wellbeing
It's vital our people are safe, happy and healthy at work. So we go beyond meeting statutory requirements - not just because good health and safety standards have an impact on our business, but because it's the right thing to do.
Education is a key part of our approach to employee wellbeing. Our health and wellbeing programme provides information and self-help tools to support physical and mental health and wellbeing.
We also offer free confidential health screening sessions where employees can have their blood pressure, blood sugar levels, cholesterol and body fat percentage checked by an independent third party to help them identify potential health issues. Our people also have the option to buy other medical and dental services through our flexible benefits scheme.
Developing talent and life long learning
Our people embark on a professional journey when they join us. We're very much aware of our responsibility to ensure everyone feels valued and is supported to grow.
From day one, everyone has their own development action plan. We've invested significantly in tools, such as an online e-learning portal, to create an environment of continuous and flexible learning opportunities.
We also have mentoring, networking, 'buddy' schemes and time set aside with managers to discuss an individual's progress on their career and development path – all of which contributes to our people developing the skills that they - and our business - will need in the future.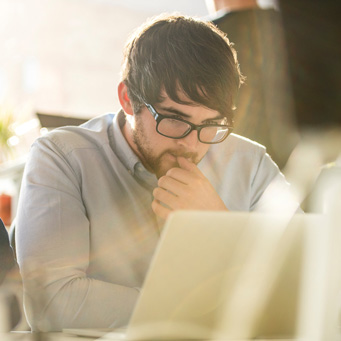 Diversity and inclusion
We're committed to providing equal opportunities and will not tolerate discrimination of any kind. We do this by making sure everyone has the same opportunities to grow and succeed.
Our people are expected to embrace a culture of diversity and to act respectfully and with consideration for others. We're always exploring how we can help every member of our team make the most of their talents through:
Fair and equal promotion and pay policies
Transparent recruitment processes
Individual career development
Ensuring a healthy work/life balance
Employee surveys
We listen to our people and seek their views through our regular employee surveys and our Let's Talk programme, through which our people are encouraged to have regular, honest conversations with their managers.
Reward and recognition
Our reward initiatives go beyond competitive salaries and benefits. They include:
A bonus scheme
Long service awards
View the full range of benefits here.