Retail
By KCOM | 30 September 2020 - 5 min read
Battle of the bands competition
After airing our first ever TV ad featuring the Hull Community Voices choir singing "Caravan of Love" by the Housemartins, four community groups have recorded their own unique take on the track to keep the caravan rolling... But which one is your favourite?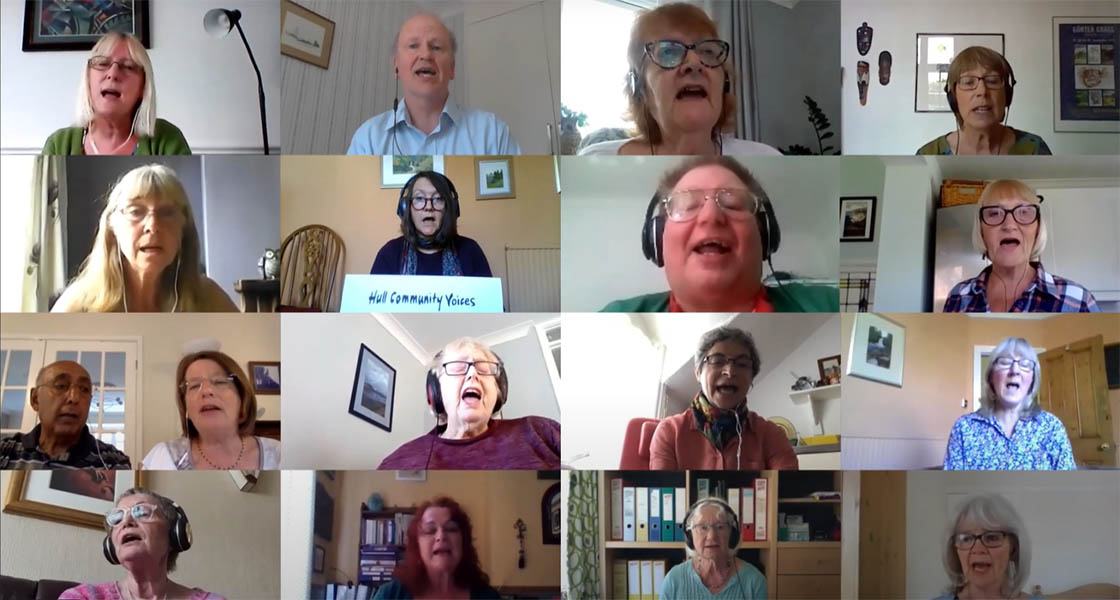 Every woman, every man, join our Caravan of Love...
You'll find each of the groups' unique take on the song below and we think they're well worth a listen.
We want you to vote for whichever version you believe is best - and by doing so you could win the community group with the most votes a £1,000 prize. The second, third and fourth placed runners-up will receive £750, £500 and £250 respectively. 
Just fill in the form below to submit your vote and we'll do the rest. Voting closes on 15 October 2020 and we'll announce the winner shortly afterwards.
So, in the words of the song, "stand up, stand up, stand up" and make your voice heard and your favourite group could soon be enjoying a big cash windfall.
Here are our crooning caravanners
From hip hop youngsters to cool choral harmonies and the sounds of soul stirring traditional brass - there are four great creative community groups bursting with musical talent to choose from.
Have a listen to each of their unique takes on the classic song and then vote for your favourites below.
Freedom Road Creative Arts
Freedom Road Creative Arts (FRCA) was launched in July 2008 to offer young people in the Hull area workshops in drama, dance, song-writing and singing.
Hull Beats Bus
The Hull Beats Bus initiative has been designed to encourage the city's next generation to speak out about their hopes and aspirations through music.
Hull Community Voices
Inclusive singing group based in Hull.
Humberside Police Band
A wind ensemble modelled on the British military band based around Yorkshire and the Humber.