Business
By KCOM | 10 October 2019 - 3 min read
Findings show major impact of Lightstream broadband on region's economy
For every £1 KCOM has invested in its Lightstream rollout, the local economy has benefited by £5.50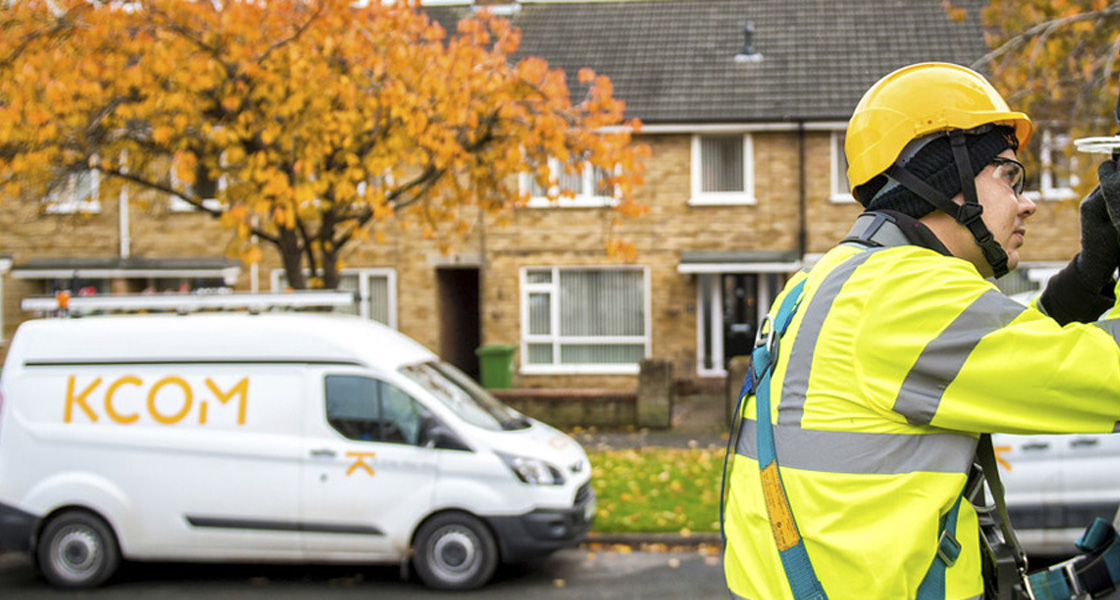 KCOM's Lightstream full fibre broadband has added nearly half a billion pounds to Hull and East Yorkshire's economy since its introduction.
The huge figure has been revealed in an independent report commissioned by Hull's telecoms and broadband provider that shows the value of a full fibre broadband network to the region.
Among the key findings in the report by technology experts Innovation Observatory is that Lightstream has contributed more than £469.3m to the local economy since KCOM began rolling it out in 2012.
The report also found that full fibre broadband now adds an extra £127m to the economy annually. This is greater than the contribution of the entire local financial services sector, which creates £111m of value annually. For every £1 KCOM has invested in its Lightstream rollout, the local economy has benefited by £5.50.
This report demonstrates the increasing importance of broadband connectivity and the value an ultrafast, full fibre network can deliver. The fact that Lightstream has added nearly half a billion pounds to the Hull and East Yorkshire economy between 2012 and 2018 – and now adds an extra £127m every year – shows just what a fundamental impact it has had. Those headline figures mean more thriving businesses, more jobs and more investment, all of which contribute to this region being a more vibrant, more successful and more prosperous place to be. Our decision to invest in a full fibre network in 2012, when very few communication providers were considering it, is now bearing fruit and putting our region at the vanguard of economic innovation for decades to come. Lightstream now stands as a benchmark for the rest of the UK of what can be achieved and the impact full fibre broadband can have on a region.

Sean Royce
Managing Director
KCOM, which was recently acquired by international infrastructure investor Macquarie, completed its £85m Lightstream rollout earlier this year. This means its network throughout Hull and East Yorkshire now has complete full fibre coverage compared to just eight per cent throughout the rest of the UK.
Other findings in the report include that 40 per cent of local businesses believe their future growth would be hampered without Lightstream while more than 65 per cent of businesses say Lightstream has made them more efficient overall.
The report, which focussed on SMEs, showed a third of businesses believed they couldn't operate without ultrafast broadband and that even small businesses run from home could identify tangible economic benefits as a result of Lightstream.
The benefits of KCOM's Lightstream network come as Prime Minister Boris Johnson has identified the expansion of full fibre broadband across the UK as one of his Government's key priorities.
KCOM's Lightstream network uses Fibre To The Premises (FTTP) technology to deliver broadband signals direct to customers' routers. This means that, unlike broadband in most of the rest of the UK, there is no slowing down of service as the signal makes the final leg of its journey on copper wiring.
KCOM was named the Best Consumer ISP at the 2019 Internet Service Providers Association (ISPA) Awards for its Lightstream service. The company has now connected more than 100,000 customers to Lightstream.
To read the full findings of Innovation Observatory's report visit, click here.