Group
By KCOM | 17 February 2021 - 2 min read
KCOM expansion brings benefits of full fibre broadband to Bridlington and Selby
KCOM has announced it is delighted by the response to its rollout of full fibre broadband in Bridlington and Selby.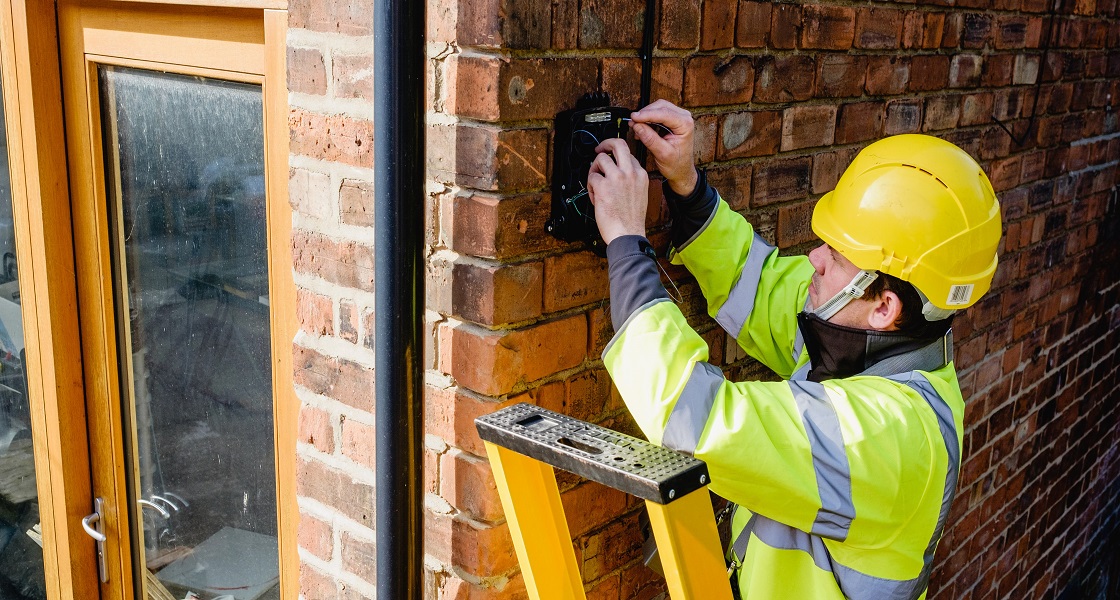 KCOM has announced it is delighted by the response to its rollout of full fibre broadband in Bridlington and Selby.
Its work to expand its ultrafast network to both the east coast holiday resort and the historic North Yorkshire town is part of a £100m investment programme that is making faster, more reliable broadband available to tens of thousands of homes and businesses.
KCOM's chief executive officer Dale Raneberg said: "I'm delighted with the response to the current phase of our ambitious expansion plan, which is bringing the benefits of full fibre broadband to Bridlington and Selby.
"As a local business with deep roots in the region, they were obvious choices for KCOM when we were looking for areas to expand our network and both will benefit hugely from our investment in cutting edge broadband technology.
"Our network is already bringing real benefits to residents across the region and now people in these towns can join Hull, Beverley, Pocklington, Goole and Howden in enjoying one of the UK's best and most reliable broadband services.
"The encouraging response we've had from people pre-registering their interest in our services shows there's a huge pent-up demand for the high-quality broadband services we provide."
Mr Raneberg added that quality broadband was now considered an essential utility by many – especially as more people are working from home due to the coronavirus pandemic.
He said: "This investment in Fibre To the Premises (FTTP) infrastructure is not just making life easier with faster download speeds for people at home – it is also helping to create growth and innovation and will play a massive role in underpinning the region's economic recovery after Covid-19.
"Full fibre broadband will give those who live and work in Bridlington and Selby the best possible online experience, creating new opportunities and helping to reinvigorate the economy.
"At the same time, as a town that relies heavily on tourism, Bridlington will be able to make full use of full fibre broadband to show it's open for business."
Despite challenging circumstances, KCOM's key worker engineers have continued building critical network capacity throughout the coronavirus pandemic, helping to connect local authorities and companies on the frontline against Covid-19 while also supporting local communities.
The economic impact of KCOM's investment in FTTP technology, which delivers broadband speeds of up to 900Mbps directly to customers' homes and businesses, has been huge with the benefits going well beyond faster browsing.
Research from tech research consultancy Innovation Observatory found KCOM's full fibre network added more than £469 million in value to the Hull and East Yorkshire economy between 2012 and 2018.
KCOM's expansion plans also support the Government's goal to make gigabit-capable connectivity available nationwide by 2025. Just 15 per cent of UK properties currently have access to full fibre broadband.
KCOM's full fibre network has been recognised as a leading light in broadband provision by both the communications industry and the European Commission.
As well as being named Best Consumer Broadband Provider at the Internet Service Provider Awards (ISPA) 2019, KCOM also triumphed in the Quality and Affordability of Services category at the European Broadband Awards.
To register for more information on full fibre in Selby and exclusive early bird offers click here.