Business
By KCOM | 29 October 2019 - 2 min read
KCOM nominated for prestigious international award
KCOM's ground-breaking Lightstream broadband has been nominated for a major European award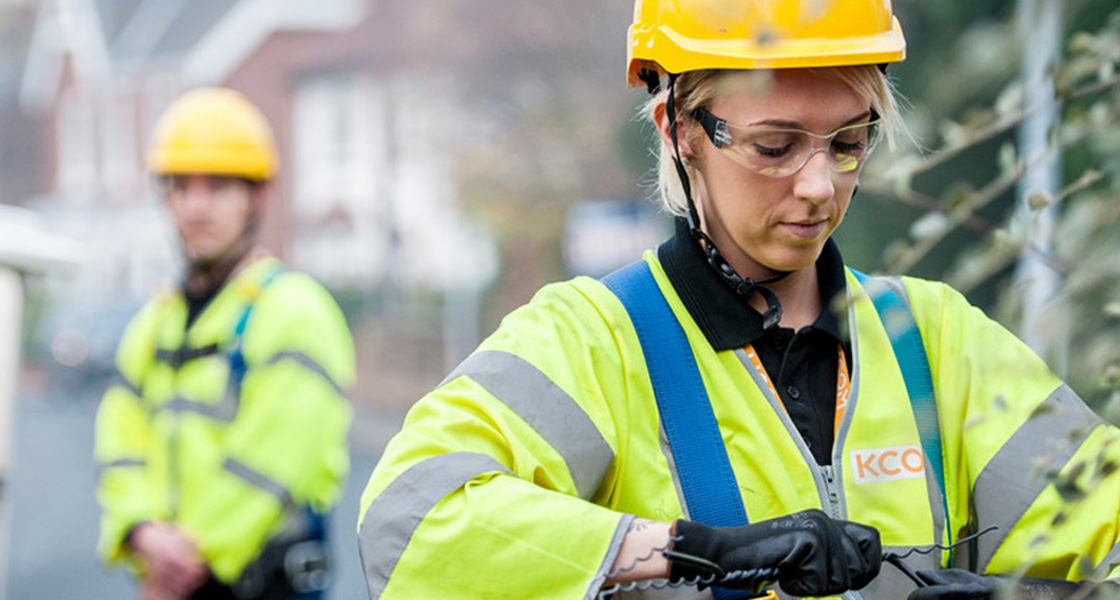 The Hull-based broadband provider's full fibre network, which was completed earlier this year, has been shortlisted in the prestigious European Broadband Awards in the Quality and Affordability of Services category.
The awards are held by the European Commission to highlight outstanding broadband deployment in Europe. Lightstream is one of three finalists in the category. The winner will be announced at a Broadband Days Conference in Brussels on 2 December.
I'm absolutely delighted that our Lightstream broadband has been recognised at a European level, showing our full fibre broadband is not only leading the way nationally, but internationally too. "We've always believed our investment in a full fibre network would put our region at the forefront of the digital revolution, unleashing an array of untapped potential. Now householders across Hull and East Yorkshire can make the most of the opportunities ultrafast broadband brings while businesses can complete on a truly global playing field. "Fingers crossed we'll be bringing the award home to Hull in December.

Sean Royce
KCOM managing director
The Quality and Affordability of Services category is focused on projects providing "high quality and affordable services for end-users". KCOM will now go head-to-head with the category's two other shortlisted finalists which are the Catalan Gigabit Society Plan and WEMACOM Breitband in northern Germany.
KCOM's full fibre network was completed earlier this year and now covers every corner of the company's regional network. This is compared to just eight per cent of the rest of the UK which is covered by full fibre. So far, more than 100,000 homes and business customers in Hull and East Yorkshire have switched to Lightstream.
A recent report commissioned by KCOM* showed the availability of full fibre broadband has already had a major impact on the Hull and East Yorkshire economy. Since its rollout began in 2012, Lightstream has added £469 million in extra value to the local economy and now adds an extra £127m every year.
The European Broadband Award nomination is the latest recognition for the Hull-based IT and communications provider.
It was recently named the best consumer broadband provider at the Internet Service Providers Awards (ISPA) 2019. During the past year it has also claimed the Best Urban Impact award at the inaugural Altnet (Alternative Network) awards and the Fibre Connectivity Award at the Connected Britain Awards.