News
By KCOM | 09 July 2021 - 3 min read
KCOM nominated for two national awards
ISPA Awards shortlist announced with KCOM in the running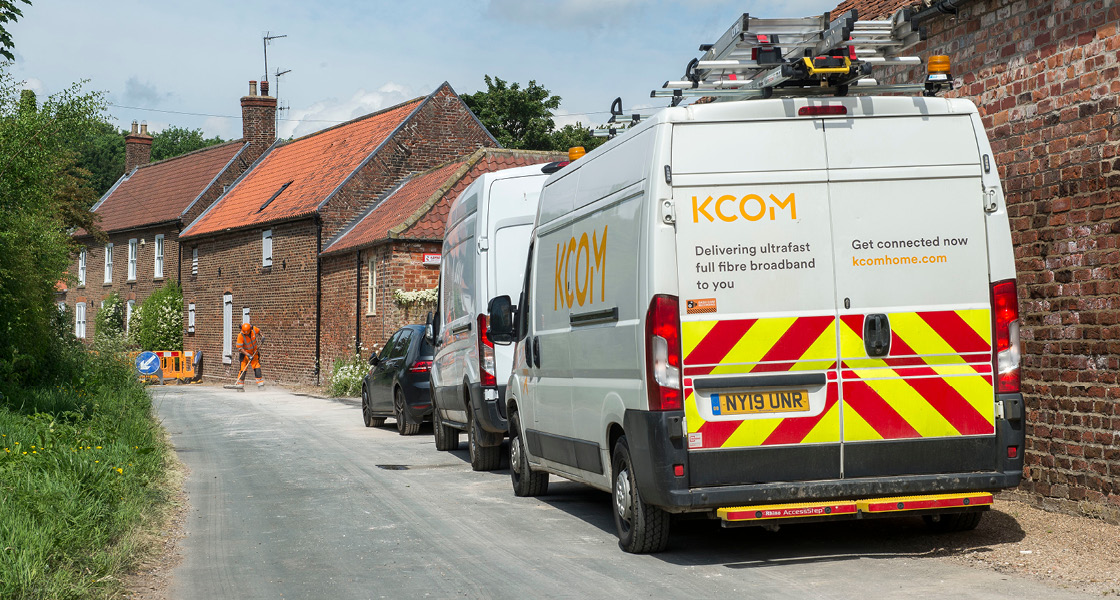 KCOM's work to support the region's communities through the coronavirus pandemic has been shortlisted for a national award.
The Hull-based broadband provider has been nominated for a Social Impact Award at the Internet Service Providers Association Awards (ISPAs) for its efforts to help customers, vulnerable people, and health care works during the pandemic lockdowns - as well as its wider ongoing commitment to supporting local communities through initiatives such as community grants and KCOM Kits, where football strips are given to local youth sports teams.
KCOM has also been nominated for a Best Infrastructure Award for its continuing work to expand its full fibre network across East Yorkshire and North Lincolnshire.
Since launching its £100m expansion programme in 2020, KCOM's full fibre network has reached 20 new communities across the region, connecting thousands of home and businesses to reliable, ultrafast broadband.
Now in its 23rd year, the ISPA Awards is the longest running and most prestigious awards for the UK's ISP industry. The winners will be announced on Thursday, 4 November, at a gala awards ceremony in central London.
KCOM chief executive officer Dale Raneberg said: "I'm delighted that we have been shortlisted for these two awards that both demonstrate our commitment to the region and its people.
"The past 12 months have been challenging for everyone but it's great to see that the efforts of our KCOM colleagues have made a real difference – whether that's through our drivers delivering vital food packages and prescriptions to vulnerable people during lockdown or our Community Grants that have helped many local groups continue with their important work throughout the region.
"To be nominated for a Best Infrastructure Award also shows our approach to investing in more world class fibre broadband infrastructure across East Yorkshire and North Lincolnshire, benefiting thousands of homes and businesses, is the right one."
ISPA's Secretary General, Nick Lansman, said: "This year's shortlisted ISPA Awards finalists demonstrate the high calibre and diversity of ISPs across the UK, who continue to drive growth and innovation across the internet industry.
"In a year where we have been in and out of lockdowns, ISPs stepped up their efforts to provide vital services and technological advances to keep the UK's digital economy pumping, driving innovation and the rollout and delivery of key infrastructure."