Retail
By KCOM | 04 December 2020 - 2 min read
KCOM's Christmas Market helping to preserve local businesses like Jilly's Jams
KCOM's online Christmas Market is bidding to put a spring back in the step of local businesses as they face a challenging festive period.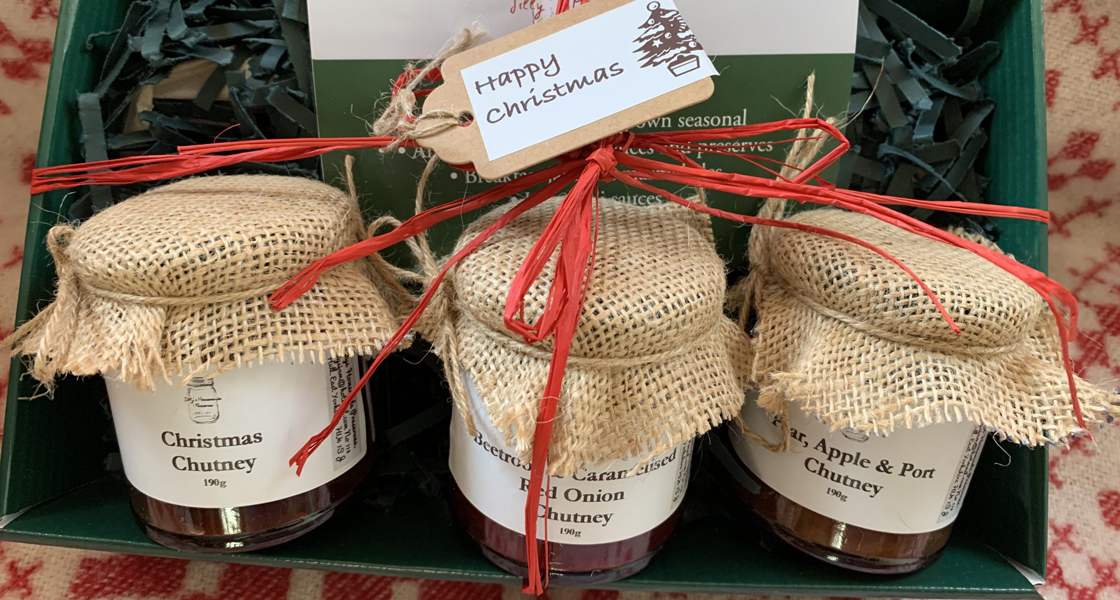 KCOM's Christmas Market helping to preserve local businesses like Jilly's Jams

KCOM's online Christmas Market is bidding to put a spring back in the step of local businesses as they face a challenging festive period.
After a gruelling year of lockdowns and coronavirus restrictions, December should be the busiest time of the year for many independent traders hoping to attract Christmas shoppers searching for those perfect festive gifts.
But with many traders unable to attend their usual yuletide events, KCOM launched its own virtual Christmas Market to bring shoppers and small businesses together. Acting as a free, giant shop window for local artisan food, fashion and gift producers, the market has proved a major success attracting nearly 200 'stall holders' and more than 15,000 visitors in its first week.
And as the nation's focus turns to celebrating all things local for Small Business Saturday, on 5 December, KCOM is delighted to be at the forefront of supporting hundreds of quality local traders - and to call on shoppers from across Hull, East Yorkshire and North Lincolnshire to buy local this weekend.
One of the first businesses to sign up to the KCOM Christmas Market was Jilly's Jams – a Hull-based business specialising in all manner of tasty, award-winning jams, chutneys, sauces, pickles and preserves.
Owner Jilly Wheeler says she's been delighted by the response since joining the market and would urge more local traders to give it a go.
We caught up with Jilly to find out a little more.

1. Tell us a bit about yourself? Why and when did you start your business?

I'm Jilly. I live with my hubby, two children and my very old cat. My business stemmed from my allotment produce. I always had gluts of fruit and vegetables I had grown and I was looking of ways to preserve what I had grown and avoid waste. I started making jam and chutney which I gifted to friends and family. They encouraged me to sell them as they enjoyed them so much. In October 2016 I took that leap of faith.

2. Where are you based?

Right here in Hull.

3. What do you sell?

Lots of different yummy preserves. I have quite a selection at the moment from jams and chutneys to chilli sauces, gin syrups and fruit vinegars. Products tend to change with the seasons. I currently do 'make-your-own' hampers and gift sets too. There is something to suit every budget.

4. What are your most popular products?

That's a difficult one. There are two products that stand out. My vegan lemon curd and my Raspberry and Lavender Jam, which incidentally I won awards for early this year. My Yorkshire Chutney and Beetroot and Caramelised Onion Chutney are also firm favourites with customers.

5. How has 2020 been for a small independent business like yours?

In a word, challenging. However, I love a challenge. I sat and thought, 'how can I continue to make this work when just about all my markets were cancelled?' I turned to social media, suppliers and my own website to reach out. I offered local delivery during lockdown, which people really appreciated. I enjoy seeing their smiling faces at the door and hope to continue to offer a personal service which is an important aspect of a small business model.

6. What made you decide to join the KCOM Christmas Market?

I'd been looking at many virtual markets when this popped up in my Facebook feed. I figured the more places people could see my products locally the better. I also loved the idea that KCOM were offering this for free, what an opportunity.

7. Have you got any orders through it? What does this mean to you?

Absolutely. In the first 24 hours I had a phenomenal response. Within a week I had to temporarily close my website to catch up with orders. Don't worry, it's back from 1st December in time for Christmas gift shopping.

8. What do you think of the Christmas Market idea generally?

I think it's brilliant for local businesses to really showcase what they have to offer. Many small, local businesses can't afford premises to be seen and, in the current climate, are really struggling to keep their heads above water and find ways to reach their ideal customers. Many crafters don't even have their own website or social media platform; their talents lie in their wonderful craft making. This is a way for the people of Hull to see what unique and wonderful gifts can be bought this Christmas and keep it local.

9. What are your hopes for 2021?

A less turbulent year would be good. Getting out more to see my customers. I miss seeing their lovely faces and the atmosphere of the markets.

10. And finally… what's Santa bringing you for Christmas?

I'm wondering if Santa hires out his elves. I could do with some help in the kitchen. If not, gin would be good.
To see more of Jilly's Jams and many more local independent traders at the KCOM Christmas Market visit www.bettersourcedlocally.co.uk

For more details about Small Business Saturday visit https://smallbusinesssaturdayuk.com/