Wholesale
By KCOM | 21 October 2020 - 2 min read
KCOM strengthens wholesale team with key new leadership roles
KCOM has announced new appointments as it aims to reinforce the effectiveness of its wholesale team.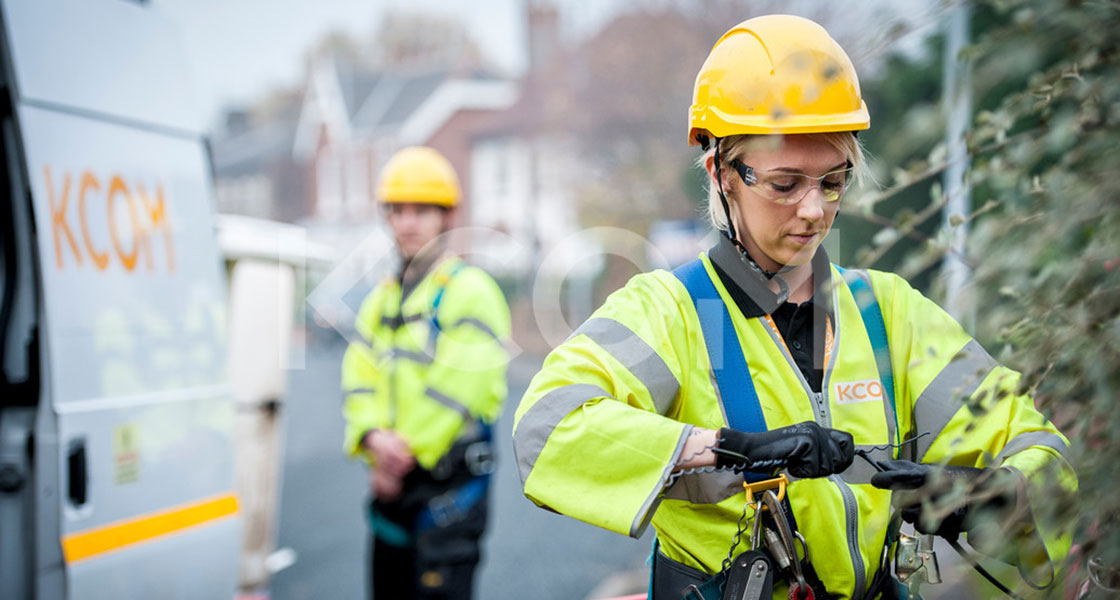 KCOM has announced new appointments as it aims to reinforce the effectiveness of its wholesale team.
Colin Sneddon is to take on the new role of Head of Wholesale leading an expanded team as a core part of the new KCOM Wholesale and Networks business unit
Colin joins KCOM after a 22-year career with BT and brings with him extensive commercial and strategic experience in the telecommunications sector.
The expanded team includes new senior management positions specialising in wholesale pricing and sales who join an existing team covering products and regulation. The combined team provides KCOM's wholesale services to both external and internal customers..
This increase in capability comes after the appointment earlier this year of Tim Shaw as the first MD of KCOM Wholesale and Networks with the responsibility of driving its commercial focus and growth.
Colin said he was delighted to join KCOM at an exciting time for the company as it seeks to grow its wholesale business and invest in new roles and system capabilities.
He said: "KCOM is always a company I have admired. It's a great business which has a fantastic blend of expertise, pragmatism and customer focus.
"It's a pivotal time for the company with new leadership, a significant investment in systems and networks, some impressive plans and a lot to do.
"I'm really looking forward to helping the team achieve something transformational and special."
Colin, who holds an MBA from Warwick Business School, said his team is working hard to embed a wholesale culture and ensure that KCOM builds "effective wholesale partner relationships."
He said: "Our aim is to promote increased consumer choice to the benefit of all the regions where KCOM has and is rolling out its full fibre network."
In welcoming Colin to the team, Tim Shaw, managing director of KCOM Wholesale and Networks, said: "This is a really exciting time for KCOM and Colin brings with him all the skills and experience we need to continue the transformation of our business and to drive it forward to be a leading light in the UK's telecoms wholesale sector."
Also joining Colin in KCOM's strengthened wholesale team is wholesale pricing manager Scott F Morrison and senior wholesale sales lead Mike Higginson.
Scott, whose background includes roles in consultancy and at communications regulator Ofcom, said: "It's been a very interesting time to join KCOM. With clear senior management backing and other new colleagues joining there's a real sense of momentum in bringing about change in KCOM's wholesale operations at the same time as the continued rollout of the Fibre to the Premises network outside of Hull.
Mike Higginson joins the team to assist with sales development. Prior to establishing a consultancy business, Mike spent 20 years in senior roles in BT, his final role there being Director of Channel Customers in BT Wholesale.
He said he was relishing the challenges ahead: "It is very unusual to have the opportunity to be able to assist with such a transformational project in such a well-established company, and one I couldn't resist.
"KCOM has a fantastic opportunity to reposition itself in the UK communications landscape. The market is undergoing huge change, with emergent infrastructure providers transforming the sector. I've been really impressed with how the company is embracing the change and the challenge."