Community
By KCOM | 24 August 2020 - 2 min read
Nafferton Recreation Club bowled over by KCOM
Green fingered villagers in Nafferton will be able to enjoy their allotments even more after a helping hand from KCOM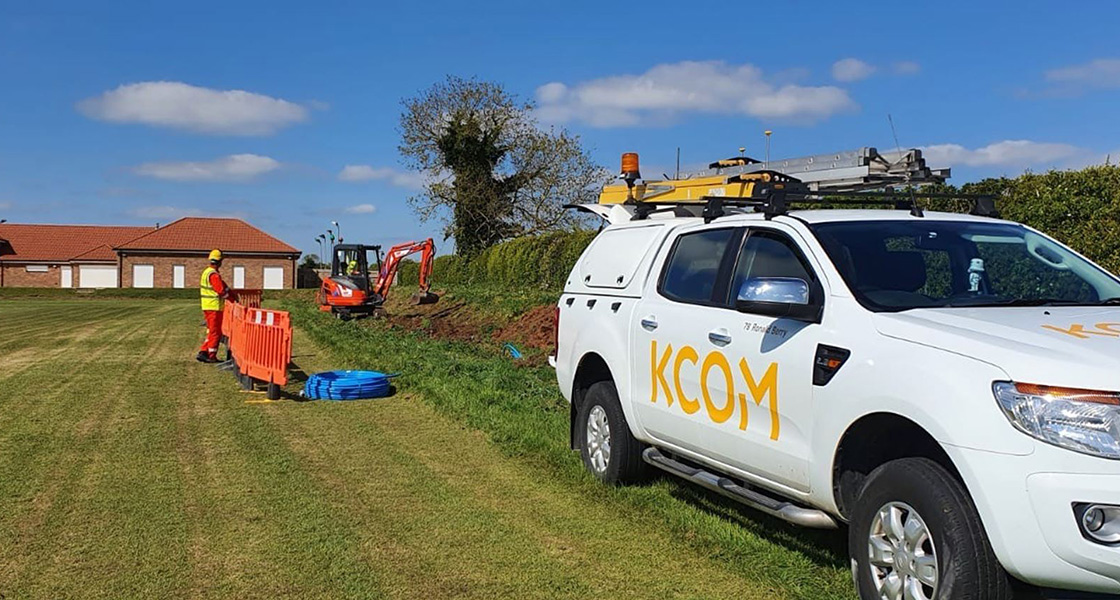 The phone and broadband provider stepped in when members of Nafferton Recreation Club appealed for assistance to connect a water supply to their new allotments.
The allotments are located in a field away from the club's water supply and, due to the lockdown, it was unable to find a contractor who would come and dig the 300m trench needed to lay the pipes.
Luckily, KCOM engineers who were laying fibre broadband cables nearby were happy to help out by volunteering their time and equipment to dig the trench.
It took the four-man team five days to complete the work but the results are well worth the effort, said Nafferton Recreation Club manager Caroline Martinson.
She said she was delighted with the work – and villagers would now be able to push on with creating an allotment oasis alongside the club, which currently hosts community activities such as bowls, tennis and cricket.
Caroline said: "We were so grateful for the work carried out at Nafferton Recreation Club new allotment site; it has enabled us to provide water to the allotment holders as there was not a water point before.
"This has been such a blessing and everyone is so pleased they no longer have to bring water butts with them."
Tim Shaw, managing director of KCOM Wholesale & Networks, said he was more than happy to help out when he heard of the club's dilemma.
He said: "I'm glad we were able to step in and lend a hand to a project that will improve the lives of  people in Nafferton. As a local company at the heart of the East Riding community this is the sort of project we love to get involved in.
"It shows we can react quickly to help our local communities – we're not some faceless company based miles away, but we live, work and raise our families here too.
"I'm looking forward to hearing about how the allotments are progressing."
KCOM has been servicing Hull and East Yorkshire since 1904 and is actively involved with many aspects of local life. This year the ISP announced plans to invest £100m to bring its award-winning full fibre broadband service to more towns and villages across the East Riding.
As well as Nafferton, KCOM has recently brought its critical ultrafast broadband network to Market Weighton and Driffield, despite the challenging working conditions due to coronavirus pandemic.