Business
By KCOM | 23 September 2019 - 3 min read
Tech Expo to welcome Titan the Robot
A giant robot that has danced alongside Rihanna and appeared with Hugh Jackman will be the star attraction at Hull's first major Tech Expo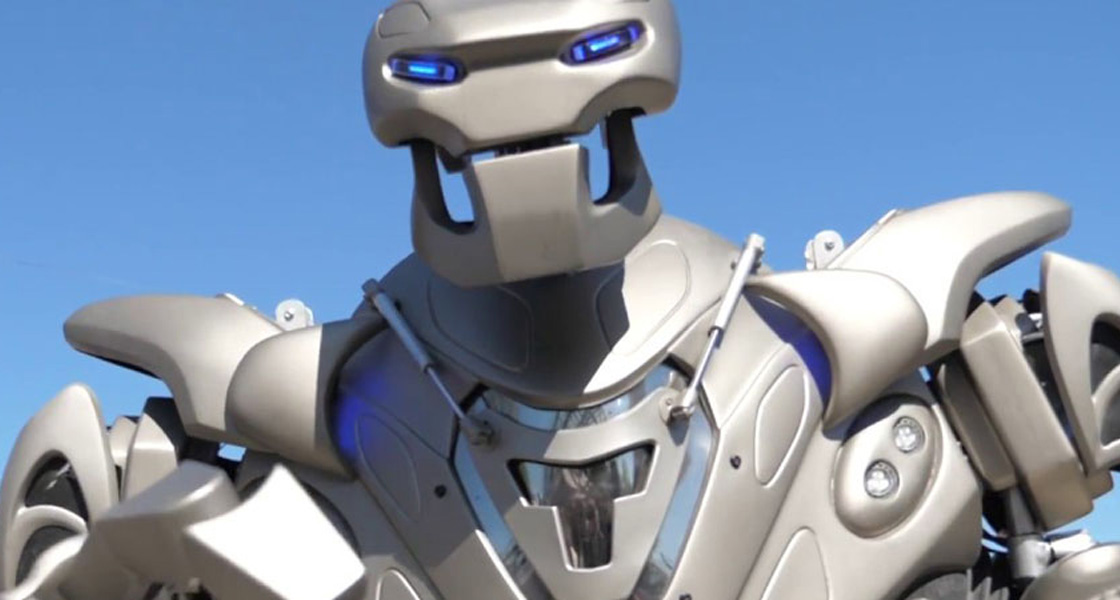 Titan, an eight-foot-tall performing robot which has appeared at events including New York Fashion Week and the Sochi Winter Olympics, will add a touch of sci-fi fun to the inaugural Tech Expo Humber at Hull's Bonus Arena on 1 and 2 October.
The robot will join a packed list of speakers at the two-day showcase event which includes Bruce Daisley, the vice president of Twitter Europe, Steven Dickens, global sales leader at tech giant IBM, C4DI director John Connolly and KCOM managing director Sean Royce.
I'm delighted to be able to take part in the inaugural Tech Expo Humber for what's shaping up to be a brilliant event with a phenomenal line-up of speakers and showcasing the very best this region's tech industry has to offer. "I'll be doing my best to compete with Titan's star quality with the story of what we've achieved with our full fibre Lightstream rollout across Hull and East Yorkshire – but don't worry, I promise I definitely won't be doing any dancing.

Sean Royce
KCOM managing director
Businesses from across Hull and East Yorkshire will showcase at the expo, with the city's C4DI tech hub set to play a starring role.
Companies on show from C4DI will include wearable health tech firm Moodbeam, internet of things innovator Nerdonic and NFire Labs - a cutting-edge 3D printing and digital fabrication company.
ull is nationally recognised as the UK's most cost-effective place to run a tech start-up business. With KCOM world class fibre connectivity, a great but inexpensive standard of living, a thriving digital community - via Barclays' partnership with the C4DI - global giant companies are leveraging tech in the region to accelerate their businesses. The Tech Expo is a long overdue celebration and the inclusion of so many high-profile, globally relevant, tech businesses will do even more to continue this amazing digital momentum."

David Keel
Chair of C4DI and Hull's digital ambassador
Titan was created by a team of engineers from technology company Cyberstein Robots Ltd – the only company in the world specialising in robot exoskeletons for entertainment.
The robot has previously appeared alongside celebrities such as Will Smith, Will.I.Am, Jackie Chan, Hugh Jackman and even twerked alongside Rihanna on stage.
Titan is a real advancement in the field of robotics, and a great example of innovation and the use of tech that we're championing at the expo.

Antonio Tombanane
Founder of Tech Expo Humber,
Tech Expo Humber takes place on October 1 and 2 at the Bonus Arena in Hull.
For more information, and to book tickets for Tech Expo Humber, visit www.techexpohumber.com.