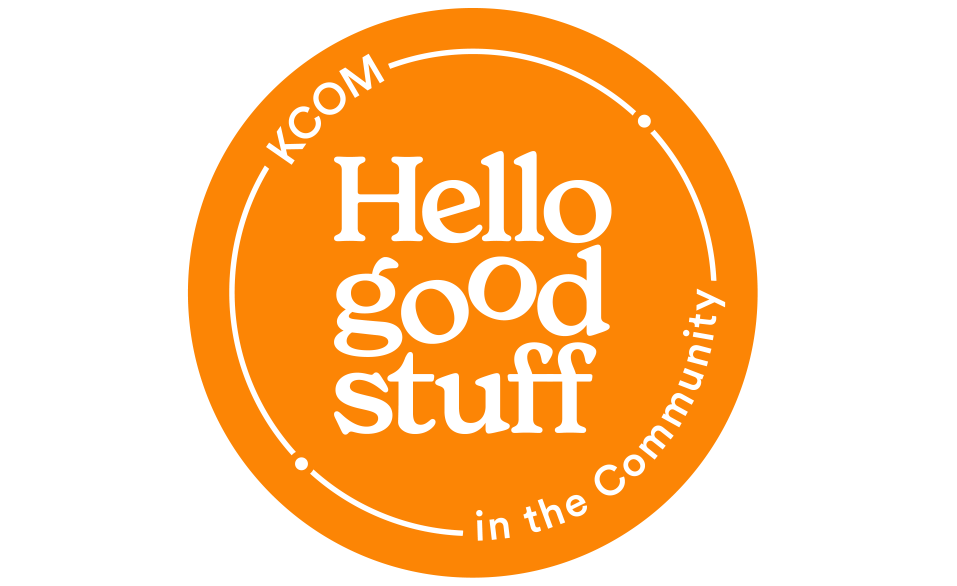 "We're opening the internet to everyone"
At the KCOM Learning Zone on Carr Lane, Hull we're supporting local people, charities, and community groups to help everyone strive and thrive in a digital world.
This much-loved space is an accredited UK Online Centre through the Good Things Foundation, a charity supporting digitally and socially excluded people to improve their lives through digital technology.
IT and Biscuits in partnership with Age UK Hull & East Yorkshire
Every second Monday of the month, our KCOM customer champions run "IT and Biscuits sessions" in partnership with our local Age UK.  The aim of these sessions is to help elderly people feel more confident online.
The sessions last for a couple of hours and we'll provide everyone with refreshments to make their stay with us as comfortable as possible.
Our Customer Champions have a wealth of experience when it comes to talking to our customers and can help with anything from paying household bills online, staying in touch with friends and family to providing easy access to interests and information.
Walk ins are welcome but if you want to book ahead, please do so by contacting the Age UK team directly
on 01482 324644 or by email at Hello@ageukhull.org.uk.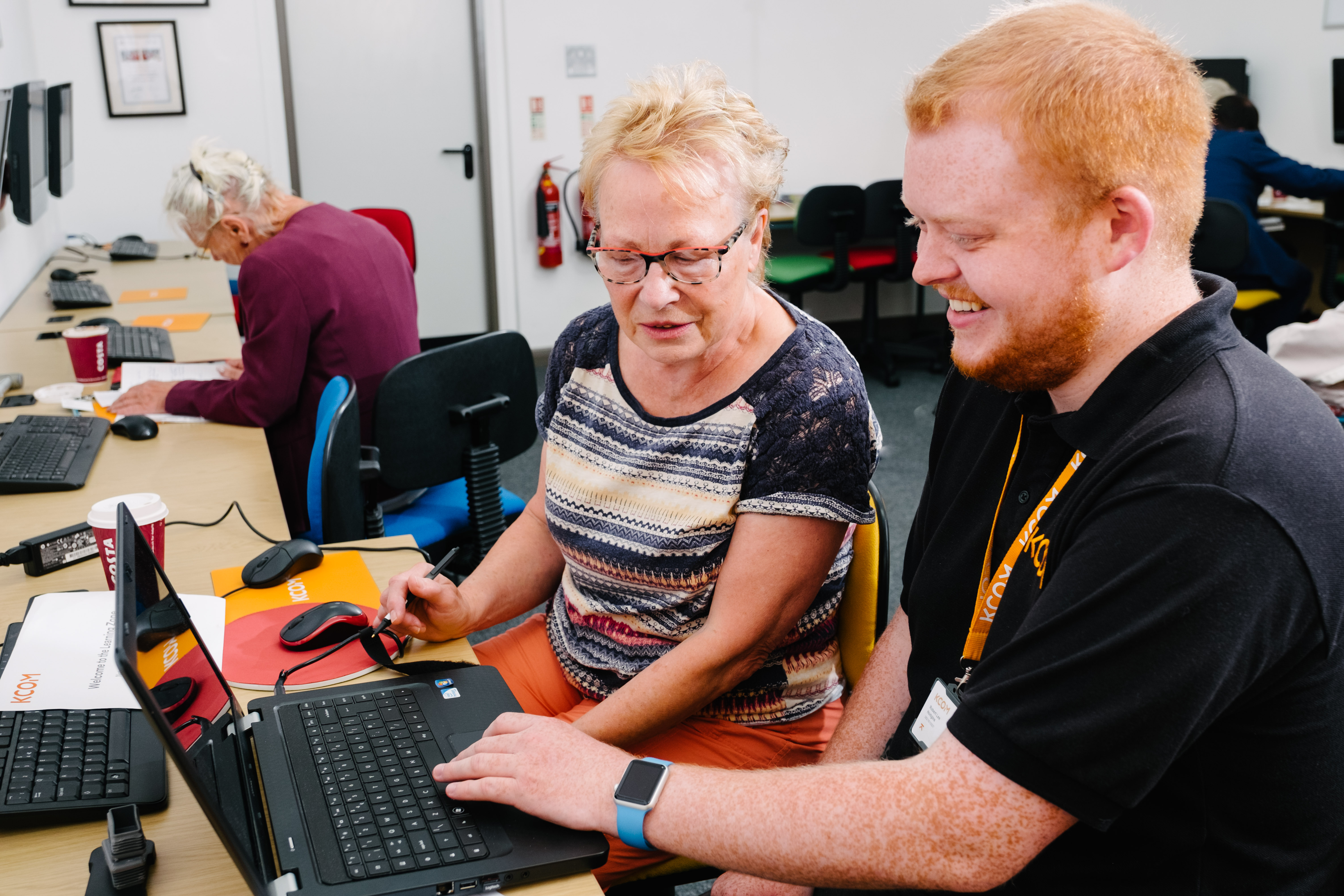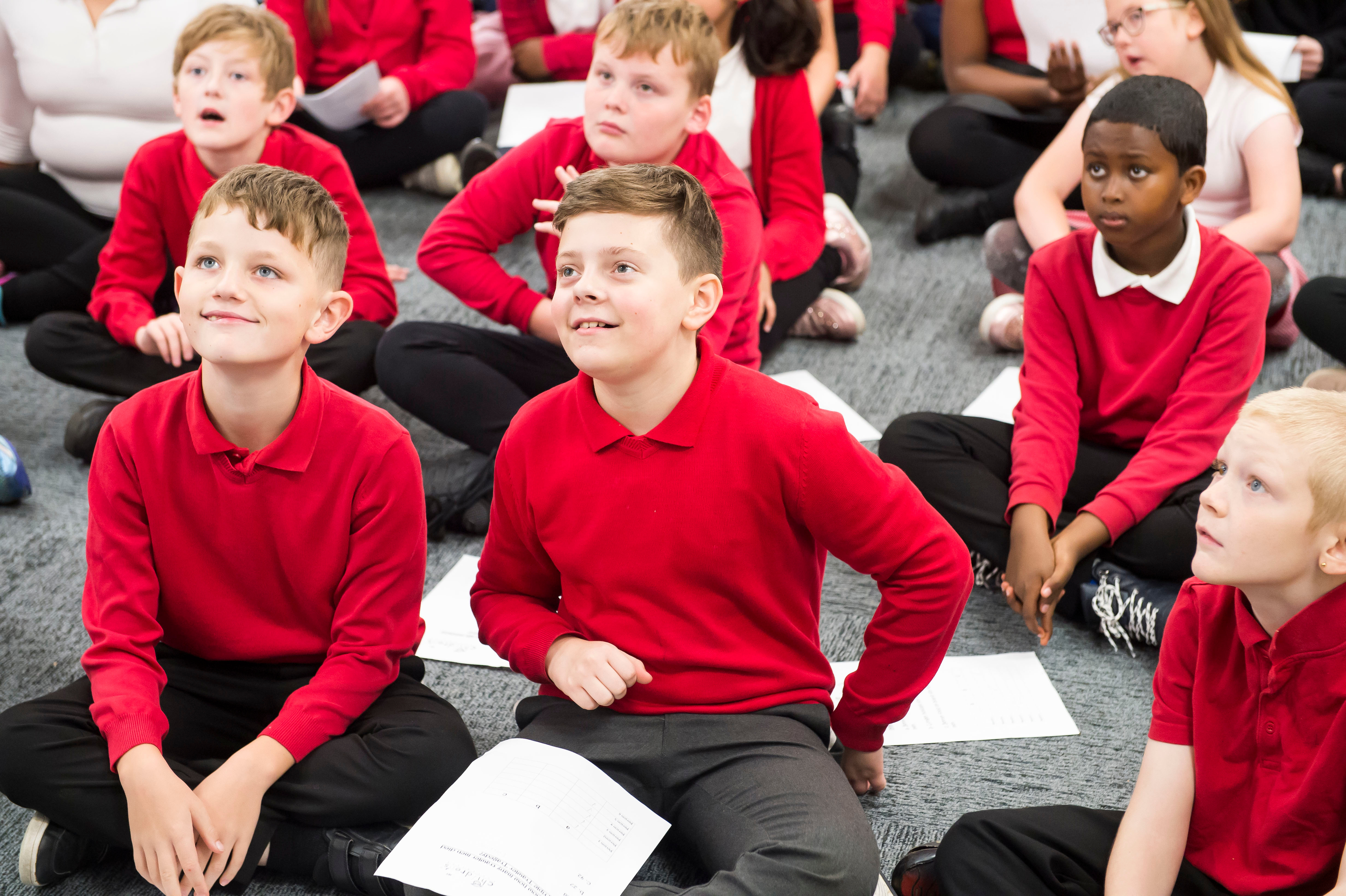 Experience Days at the Learning Zone with Hull and East Yorkshire Children's University
We partner with Hull and East Yorkshire Children's University to provide a community hub for them when they deliver their experience days in Hull City Centre.
The Learning Zone is fully equipped to support the children in their learning while they're in town.  All children have access to laptops and tablets and the space works just like a classroom, allowing the team and schools to drop in and out through the day while they're out on their experiences.
"Hull and East Yorkshire Children's University is committed to raising the aspirations of local children and teaching them about how great the city in which they live is. We are so grateful to 'pioneer partners' KCOM for the use of their Learning Zone. Without this wonderful space and resource, we would not be able to deliver our very popular Ambassadors of Hull and Trawling experiences. These experiences teach children all about Hull's wonderful past, and present and the Learning Zone enables children a safe space to research and reflect after exploring the city centre. This year alone we've hosted over 50 of these experiences and brought a total of over 1,400 children to the space to learn about Hull's Ambassadors or Maritime history. Children feel a real sense of pride about where they live after these experiences and often continue the learning back in their classrooms. This is all thanks for KCOM's generosity- we could not do this without them!"
Jessica Gibson, School Liaison Manager at HEY Children's University