News
By KCOM | 04 May 2022 - 3 min read
1,500 youngsters to see Hull City with KCOM Tigers Ticket Giveaway
Children to celebrate league finale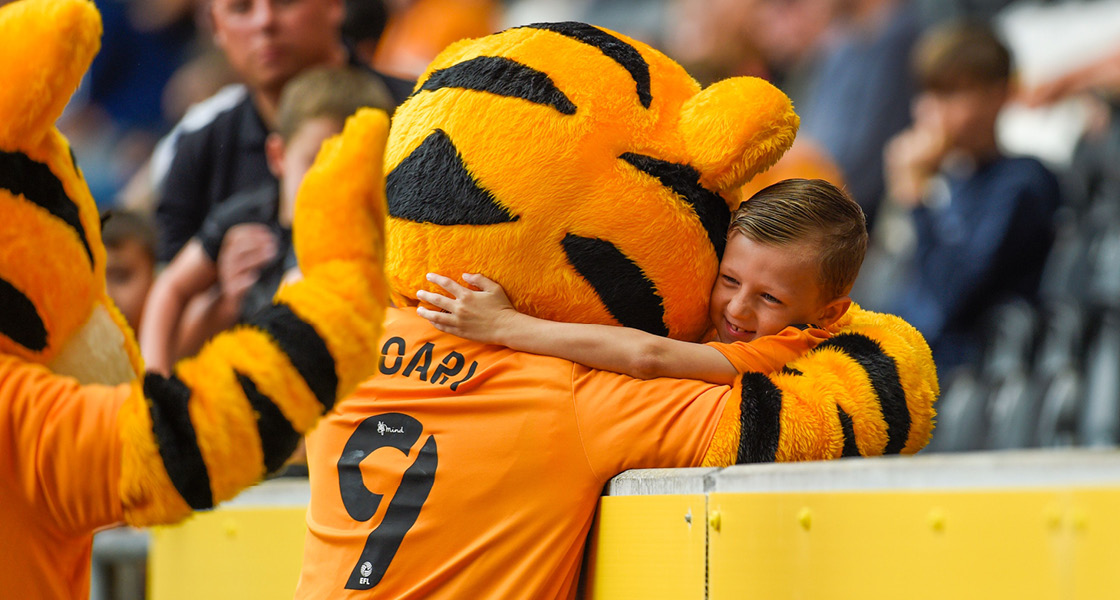 It's certainly been an eventful season for Hull City.
And now 1,500 local youngsters will be able to celebrate City's Championship survival in style thanks to free match tickets from KCOM.
As part of KCOM's work engaging with local communities the broadband provider has launched its Great Tigers Ticket Giveaway - donating 1,500 tickets to 111 primary schools across Hull, East Yorkshire and North Lincolnshire - enabling youngsters to watch the City's last game of the season against Nottingham Forest on Saturday.
The club is even opening the Upper West Stand of the MKM Stadium for only the second time this season just for the school children and their parents.
Neil Bartholomew, KCOM Retail managing director, said: "It's brilliant to be able to give hundreds of local children the opportunity to see Hull City live in what should be a celebratory atmosphere for the last game of the season.
"One of our aims at KCOM is to connect people to the things and people they love and we're delighted to be connecting Hull City supporters of the future to their local football club."
Joseph Clutterbrook, Hull City's Chief Commercial Officer, said: "We're really fortunate to have some fantastic partners that play a key role in the community and this ticket donation by KCOM is a perfect example of that.
"For decades KCOM has been supporting Hull City and in the process has been offering local people some amazing experiences and opportunities. We'd like to thank them for that support and we hope their guests have a great time at the match."
Schools taking part in the scheme welcomed the opportunity for their pupils to see their Hull City heroes up close and enjoy an exciting match day experience.
Dek Luscombe, Acting Deputy Head of St Charles' Voluntary Catholic Academy, Hull, said: "We're so thrilled that some of our pupils will be able to experience professional football for the first time and be involved in that special matchday experience.
"We are extremely grateful to KCOM for providing this fantastic opportunity. I will never forget my first match as a child and I am sure that roaring on the Tigers will be an occasion to remember for our pupils."
Mike Sibley, Headteacher of Goole's Boothferry Primary School, said: "We believe in the huge benefits of both supporting and playing team sports. We're thrilled to be included in the ticket allocation, allowing our pupils to see the pride, professionalism and passion of Hull City." 
Jamie Harrison, of Garton-on-the-Wolds Primary School, East Yorkshire, said: "This is a fantastic opportunity for the young children at Garton-on-the-Wolds Primary School to have an exciting day watching one of their favourite local football team.
"We have many families within our school who support Hull City and they can't wait to watch some of their favourite players in their last home game of the season. Our pupils will love the experience of their first match day at the KCOM stadium and hopefully this excites them to continue their support of Hull City."