News
By KCOM | 25 January 2021 - 3 min read
KCOM joins forces with Aura for major regional green survey
KCOM is urging local companies to take part in a major survey to find out how the region's 30,000 small businesses are gearing up for the UK's Green Recovery.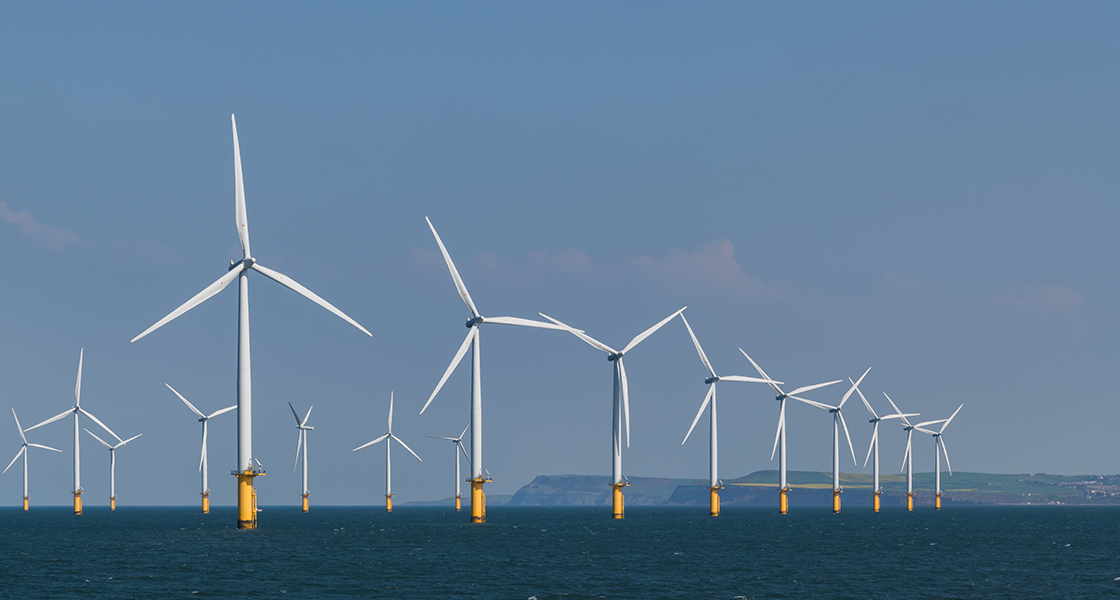 KCOM is urging local companies to take part in a major survey to find out how the region's 30,000 small businesses are gearing up for the UK's Green Recovery.
The East Yorkshire-based broadband provider is partnering with the Aura Innovation Centre and the University of Hull to deliver The Future Net Zero Survey which seeks to understand how the region's businesses are preparing to 'build back better' after the twin challenges of Covid-19 and Brexit.
The survey will discover how local firms are innovating and working towards meeting the 2050 Net Zero targets set by the UK Government on carbon emissions.
KCOM chief executive officer Dale Raneberg, said: "We're delighted to be partnering with Aura and the University of Hull for this incredibly important survey which will help define how our region shapes its responses to delivering a carbon neutral economy for generations to come.
"As a business we're committed to reducing our carbon footprint and already use energy from 100 per cent renewable resources, backed by Ofgem's Renewable Energy Guarantees of Origin certificate.
"We use a huge amount of power to support our infrastructure and deliver services to customers –– the equivalent of the total energy used by 6,500 homes every year. Our traditional use of brown energy would have created a carbon footprint of 7,442 tonnes of C02 emissions which we've now eliminated by switching to a sustainable supplier.
"What this survey will do will enable Aura to see what other businesses across the region are doing and find where they need support to help take their carbon neutral efforts to the next level.
"This is an essential and timely tool in the UK's fight against climate change and I'd urge every business to find a few minutes to take the survey. The insights it will provide could be invaluable for everyone's future wellbeing and prosperity."
As well as switching to renewable energy KCOM has initiated a series of eco-friendly measures in recent years. These include introducing electric vans to its fleet of vehicles, reducing the reliance on mechanical cooling systems in equipment rooms and installing motion-activated LED lighting throughout offices.
The company is also investigating other ways of generating its own renewable energy through the use of solar panels as part of its long-term sustainability strategy.
The online survey, which has been funded by European Regional Development Fund (ERDF), takes just six minutes to complete on the Aura Innovation Centre website. The aim is to get at least a 1,000 SMEs to respond.
The results will feed into a study which will provide the region – through the Aura Innovation Centre and its partners in the survey (including KCOM, East Riding of Yorkshire Council, Hull City Council and experts from the University) with insights into how SMEs in the region are addressing the barriers and issues to meet Net Zero targets. It will highlight how companies are seizing opportunities to tackle and transform the way they do business and help ensure that the UK stays at the forefront of the green industrial revolution.
Louise Smith, Director of Aura, said: "The findings from this study will help guide the region to deliver a better future for the next generation in a Net Zero world. The ERDF and Green Port legacy funding we received to build the Innovation Centre for the Humber is about bringing together businesses of all sizes to connect with the research power at the University of Hull and its partners to develop carbon-reducing ideas across all sectors through smart collaborations. This survey is an important step towards ensuring that we do that well and support the growth and prosperity of businesses in our region."