News
By KCOM | 10 March 2022 - 3 min read
KCOM joins forces with Hull 4 Heroes in Ukrainian relief effort
Charity now online to coordinate aid mission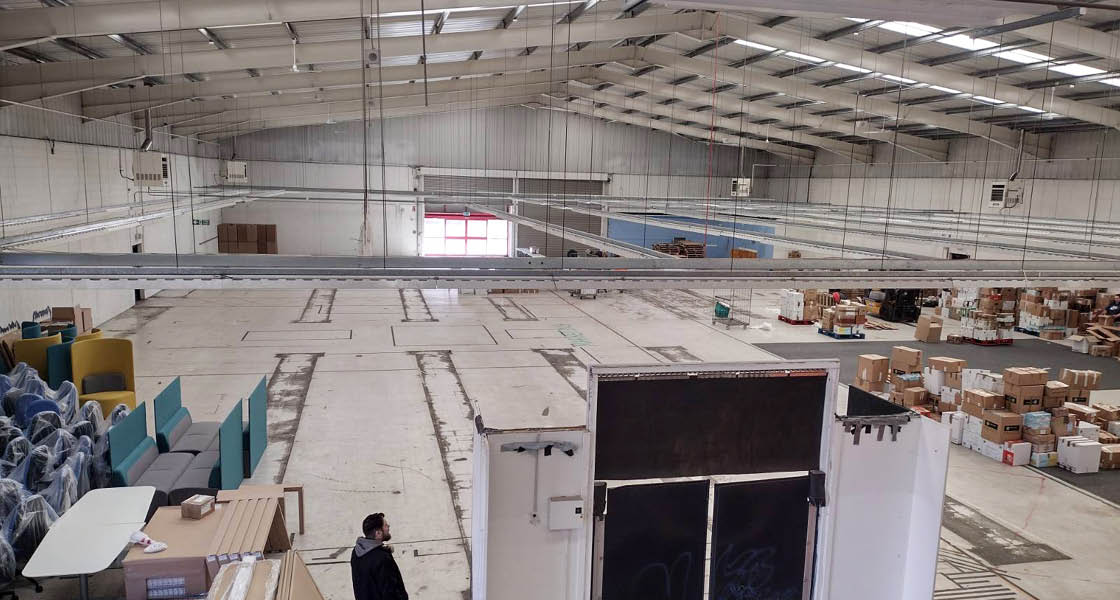 Hull's response to the Ukrainian humanitarian crisis has gained an online boost today as its new HQ  is connected to the internet.
KCOM engineers responded quickly to a call from the Hull 4 Heroes charity to connect its new temporary distribution centre, the former Staples building in Hull's Myton Street Retail Park, to the internet by installing free broadband to the building within 24 hours.
The charity is coordinating donations and humanitarian aid at the centre before it is transported across Europe to countries such as Romania, Moldova and Poland to help refugees fleeing the Russian invasion.
Helen Skinner, of Hull 4 Heroes which is directing the city's aid response alongside Hull City Council, said it was essential to be online to help coordinate the response.
"It's incredibly important to be online," she said. "KCOM's response has been fantastic and turned this around for us in the space of a day. We can't speak highly enough of the guys who came and set it all up.
"The people of Hull have been amazing and really stepped up to offer help and we're being inundated with offers of help on email, WhatsApp and Facebook – which means we have to be online to respond. Plus a lot of the paperwork we have to fill in to transport the goods has to be done on email so being connected to broadband is essential."
KCOM engineers have installed fibre broadband and Wi-Fi across the warehouse enabling Hull 4 Heroes to coordinate its efforts and plan delivery logistics.
KCOM engineering manager Nick Jackson said: "Getting involved with a phenomenal cause such as this to help people fleeing a warzone is the least we can do.
"It's heart breaking to see the humanitarian crisis unfolding on the news, so when we got the call we moved as quickly as we could to help. Hopefully, by doing our small bit here, it will help to support those affected and who are now suffering and being forced to leave their homes in Ukraine."
Relief organisers are seeking donations of:
* Food with long expiry date
* Medication – painkillers, bandages, plasters, and first aid kits
* Small toys for children, cuddly toys and colouring books
* Batteries, power banks, torches, matches, candles and heaters
Helen Skinner added the charity is also in urgent need of more haulage companies willing to help transport goods east to those countries facing the brunt of the refugee crisis.
For anyone seeking to help, make a donation or provide haulage transport contact projects@hull4heroes.org.uk
For more information visit www.hull4heroes.org.uk or the Hull 4 Ukraine page on Facebook here