Community
By KCOM | 22 November 2016 - 1 min read
Keldmarsh pupils take KCOM Lighthouse tour
Pupils from Keldmarsh Primary School visited the KCOM Lightstream demonstration suite recently to get an insight into how telecommunications technology has evolved.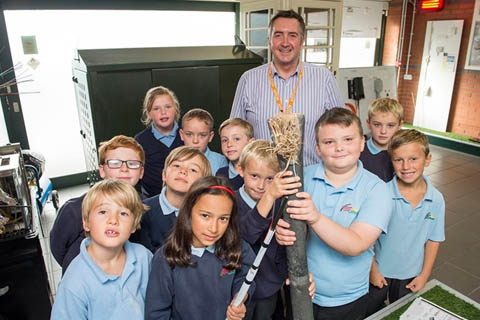 Children in year four at the school have been studying communication during the autumn term and the visit helped to bring that learning to life as they walked through over 100 years of telecommunications history during a tour of the suite.
The children learned about the introduction of the first telephone exchange and also had an opportunity to see how fibre broadband is revolutionising the internet world.
Chrissie Shiels, year four teacher at Keldmarsh, said:
"We had a fantastic visit to the Lighthouse. The children learnt a lot about the history of communication in our local area and it really helped them to understand how technology has changed in a real and meaningful context."