News
By KCOM | 08 March 2022 - 3 min read
Lucy leads the way for women in tech
To mark International Women's Day we talk to KCOM's new Senior Product and Propositions Manager Lucy Henn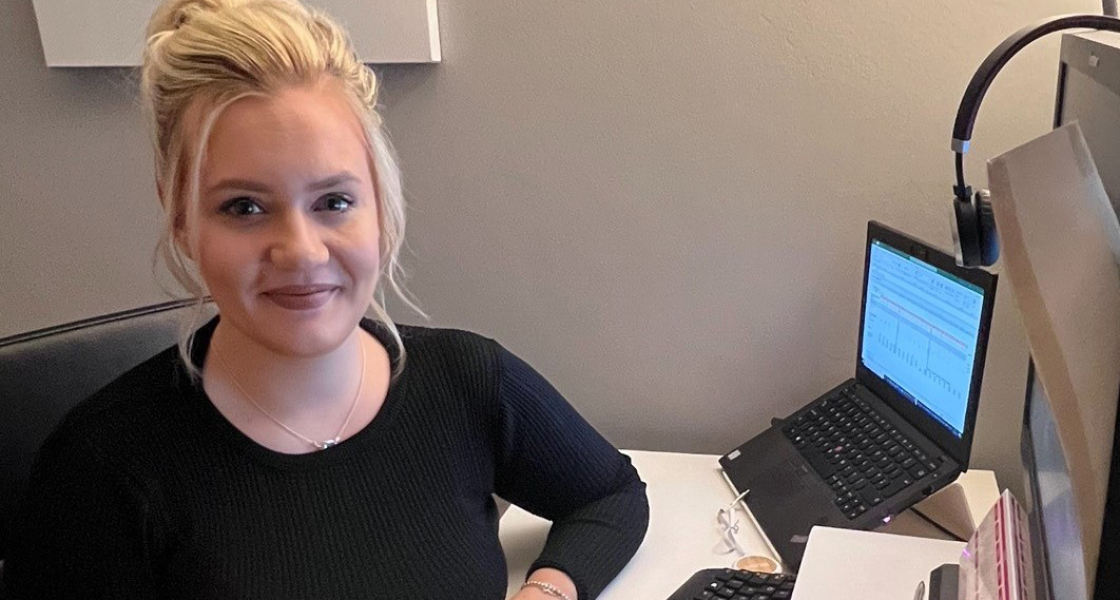 Role models are incredibly important in any industry. To quote the old adage "you can't be what you can't see".
And as we celebrate International Women's Day 2022, it's encouraging to see more women taking up leadership roles within the tech and engineering industries.
At KCOM, Lucy Henn is one of a growing number of women in leadership roles within the business – themselves becoming the inspiration for the next generation of women in tech.
Since joining KCOM in 2018 Lucy has been blazing a trail through the local business community.
Last year she was named as one of the region's 'Top 30 Under 30' (T30U30) – an initiative recognising rising stars within the local business scene - and has recently been promoted to lead the KCOM Retail Product team.
For Lucy, having visible female role models within a business is key to breaking down barriers and opening up new opportunities for women.
"Telecoms has historically been very male dominated, and recent studies have shown that 42% of women have considered leaving the tech industry to progress their career in other industries," says Lucy. "But I've managed to progress my career within KCOM with the support of the team and leadership here, and now I lead the Product and Propositions team for both B2C and B2B markets.
"Product can be seen as quite a technical role – but actually you are involved in every element of a product, proposition or service. I work with every department to create compelling offerings for our customers.
"I think it's really important to continue to encourage young women into the tech industries and show that the barriers are changing. I've been lucky enough to be around so many great women role models, and it's now more crucial than ever to recognise diversity and inclusion in all businesses which T30U30 and KCOM both do."
Lucy was nominated for the T30U30 programme by her manager in recognition of her outstanding performance since joining KCOM.
In particular, her contribution to KCOM Retail's response to Covid-19 was hailed as a success, helping the region to navigate its way through challenging times. She has also been instrumental in preparing the business case for recruiting graduates into the Product and Propositions team as well as supporting KCOM's efforts to provide more career opportunities for young people within the region.
As a T30U30 winner, Lucy had the opportunity to develop her leadership and networking skills by taking part in a year-long development programme designed for young professionals.
She said: "Being a 2021 winner for the Hull & Humber Top 30 under 30 was so unexpected, but I'm so grateful to my manager for the nomination. I'd followed previous winners and saw their development throughout the course which was inspiring. What I loved the most was the breadth of experience and different background of all the winners – I think the diversity of ages (under 30), genders and industries made the course so special.
"At the end of my course, I did a presentation back to my mentor and manager about my key takeaways. Being able to fully understand myself helped me to show the kind of leader I want to become. Since then, we've managed to create a great work relationship."