News
By KCOM | 09 November 2021 - 3 min read
Pioneering KCOM recognised in new book celebrating 300 years of British innovation
Company's work pushing boundaries of technology featured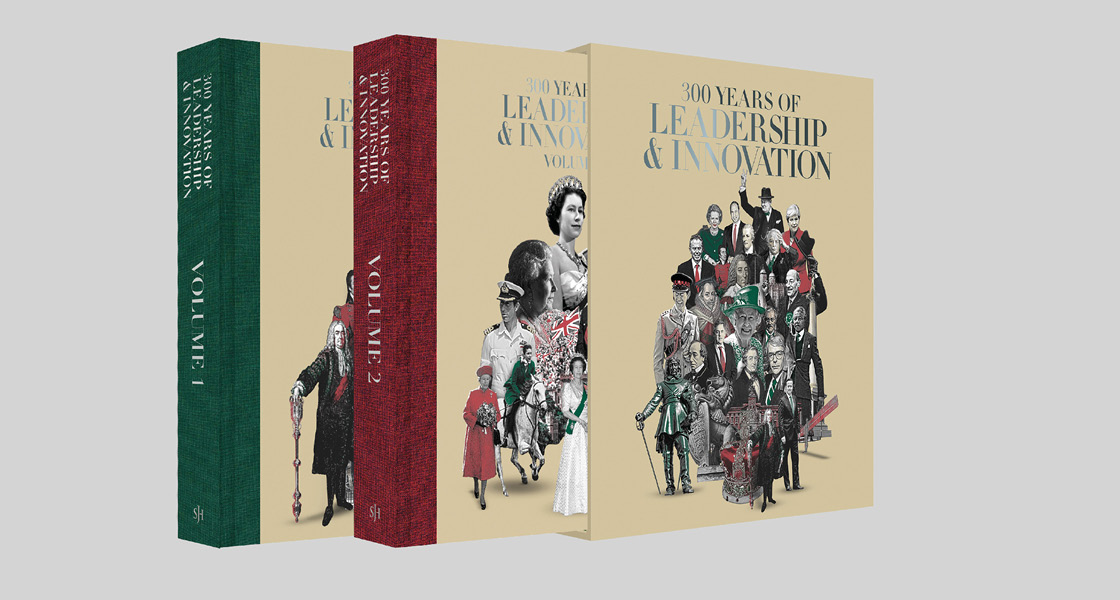 KCOM's history as a ground-breaking innovator is being recognised in a prestigious new book.
The East Yorkshire-based broadband provider, which started life as Hull Corporation's Telephone Department in 1904, is one of a select group of companies picked to feature in the book, called 300 Years of Leadership & Innovation.
The two volume tome, which was launched in Westminster Abbey this week, "celebrates leadership across the full spectrum of British society: from Parliament and Crown to captains of industry and those pushing the boundaries of innovation".
Dale Raneberg, KCOM chief executive officer, said he was thrilled that KCOM had been invited to feature in the publication which has been produced in partnership by the History of Parliament Trust and publisher St James's House.
He said it was fantastic to see KCOM's role as one of the UK's leading pioneers in the field of  telecoms and technology recognised.
He said: "We've come a long way from where we started out as Hull Telephone Department more than a century ago and, although the world has changed beyond recognition during that time, one thing has remained consistent – our desire to keeping innovating and pushing the boundaries of our industry.
"This prestigious new book recognises the pioneering spirit that has driven KCOM on since those early days – and that continues to make us a UK leader in broadband technology today.
"Technology never stands still. We are now a full fibre-to-the-premises broadband company and our vision to be 'Bigger Than Broadband' for our customers demonstrates how far we've come and how we never stop moving forward."
Among the KCOM 'firsts' that the book celebrates is the company's launch of System X, Europe's first all-digital network, in the 1980s as well as its creation of Europe first 'fast internet' ADSL service in the 1990s.
Other innovations that put KCOM at the cutting edge of its sector include the launch of Kingston Interactive TV, an on-demand TV service that predated the BBC's iPlayer and Netflix by decades, as well as the rollout of its award-winning full fibre broadband network which made Hull the UK's first full fibre city, bringing with its huge economic benefits to the region.
KCOM's place as a pioneer has earned it a place alongside other innovators such as the British Film Institute, Mitsubishi, Virgin Money, Vodafone, Mastercard and City & Guilds which are also featured in the book, which will be available in libraries across the UK.
A spokesman for History of Parliament Trust said: "Celebrating the best of British leadership, 300 Years of Leadership and Innovation features expertly written articles on those who have shaped British society, past and present; from Walpole to Cromwell, Churchill to Blair, The Queen and Prince Charles.
"Launched to coincide with the 300th anniversary of the appointment of Britain's first prime minister, Robert Walpole, in 1721, and in the year of Her Majesty The Queen's 95th birthday, the book celebrates leadership across the full spectrum of British society: from Parliament and Crown to captains of industry and those pushing the boundaries of innovation."