News
By KCOM | 29 September 2023 - 2 min read
Youngsters experience life in the Ultrafast Lane at KCOM
Pupils learn about jobs in tech industry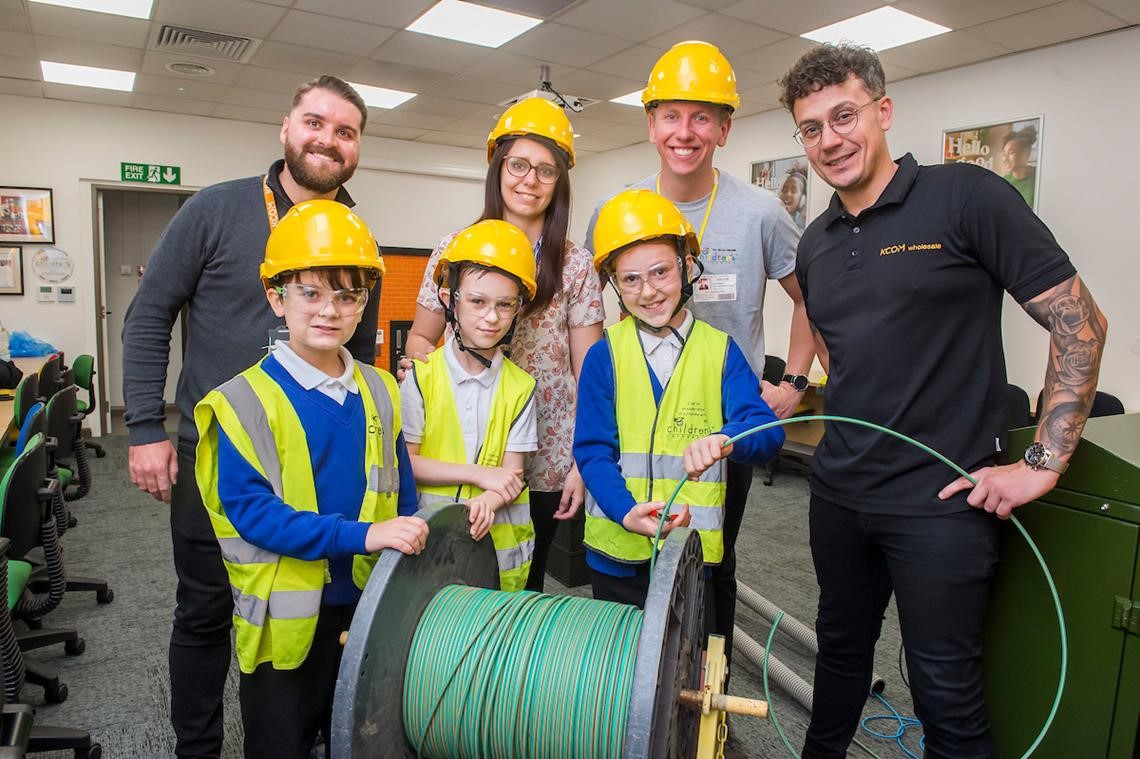 KCOM threw open its doors to kids from Craven Primary Academy in Hull, when they came to learn about what job opportunities there are at KCOM and what it's like to work here.
The youngsters took it in turns to meet different teams from within the business, who gave short presentations and introduced hands-on activities that gave them a little taste of the world of work, and what people do here.
This was all part of the Business Insights Day, titled Life in the Ultrafast Lane, which is designed to boost KCOM's presence in early careers advice in Hull and East Yorkshire, and to give potential KCOM employees of the future something to think about when it comes to picking their future job.
Organised by Community Team Coordinator Racher Bowerman, the children cycled through a sequence of activities hosted by team members from different departments. This included: The Engineering team, the Project Management team, the Marketing team, the Sales team and the HR team. With each team they took part in short activities, including conducting a job interview and planning a marketing campaign.
Rachel Bowerman, Community Team Coordinator at KCOM, said "It was a joy to see the students from Craven Primary Academy so engaged with the tasks that each department set, and lots of them said afterwards that they'd love to work for KCOM, which was great to hear.
"As a major local employer it's important that we keep building our links with the local community, and it's also important that children are aware of the many different opportunities there are, so they can dream big."
For more details about career opportunities at KCOM click here