News
By KCOM | 02 August 2022 - 2 min read
A decade of full fibre Lightstream streamlines life for Stuart
First customer to be connected on a decade in the fast lane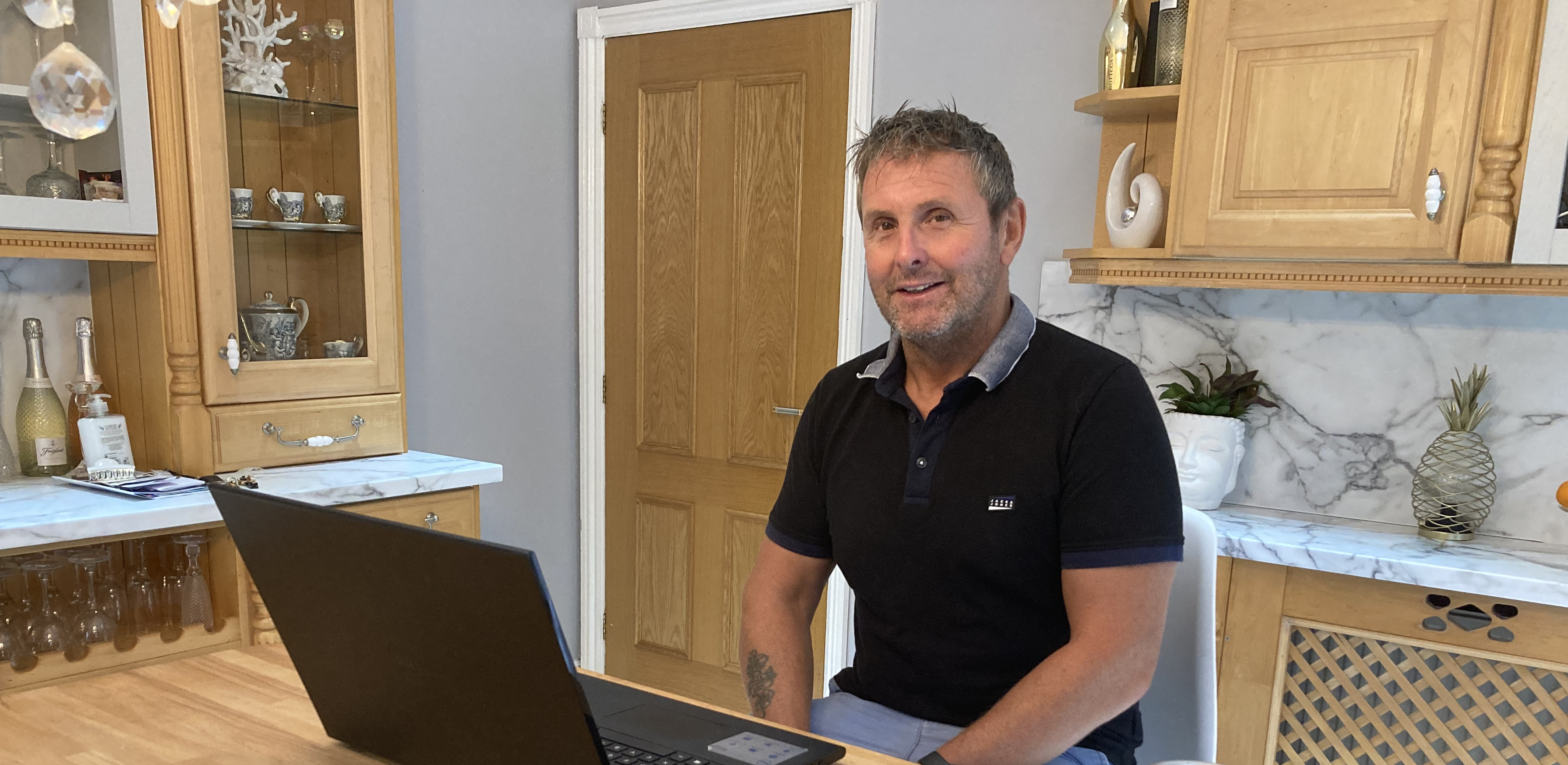 How life has changed in just one short decade.
When Stuart Boland signed up to be one of the first customers in the region to trial KCOM's revolutionary new Lightstream full fibre broadband, back in 2011, no-one knew how important the internet was about to become.
Since then we've had the explosion of social media, the arrival of Netflix, the rise of working from home, and the growth of online gaming, streaming and Spotify – all activities that have become a part of our everyday online lives.
"Ten years ago we used the internet for little things – but it was mainly the kids who were into it – watching YouTube and things like that," says Stuart, of Woodmansey, who first trialled a then ground-breaking 100Mbps broadband package, months before Lightstream was officially launched.
"When we first got Lightstream everything was suddenly faster – there was less buffering on things like iPlayer and it just made things easier to use.
"Now, if all four of us sit in the same room, we've all got our phones and tablets out, Netflix on the TV, one of the girls will be on Instagram or social media – and we're all connected to the Wi-Fi. It's something you wouldn't have imagined back then.
"We've got family in Lanzarote so we talk to them a lot on messenger and Facetime – all little things that wouldn't have been possible before."
Stuart, who runs his own company B&S Groundworks, says ultrafast Lightstream has also changed the way he does business. With speeds of up to 900Mbps, Lightstream makes easy work of  uploading and downloading data-heavy documents and make responding to customers seamless.
"It's definitely made thing more efficient," he says. "Before we'd get documents in the post and then we'd have to reply. Now everything's done by email. All the documents we need are uploaded and sent by email. What used to take days now takes minutes.
"Ten years ago when people asked us to price them for a job we'd be waiting for a big envelope with all the details to come through the letter box. Now it's on the iPad instantly and I can reply online really quickly. It's definitely streamlined the process – and it frees you up to be getting on with other things.
"It's definitely been a good thing and we've had to move with the times."
You can watch Stuart's appearance on Look North when he was first connected to Lightstream a decade ago below!
To find out more what Lightstream broadband can do for you click here