News
By KCOM | 11 July 2022 - 3 min read
Summer of celebration for KCOM's decade of Lightstream
It's ten years since full fibre broadband started transforming our region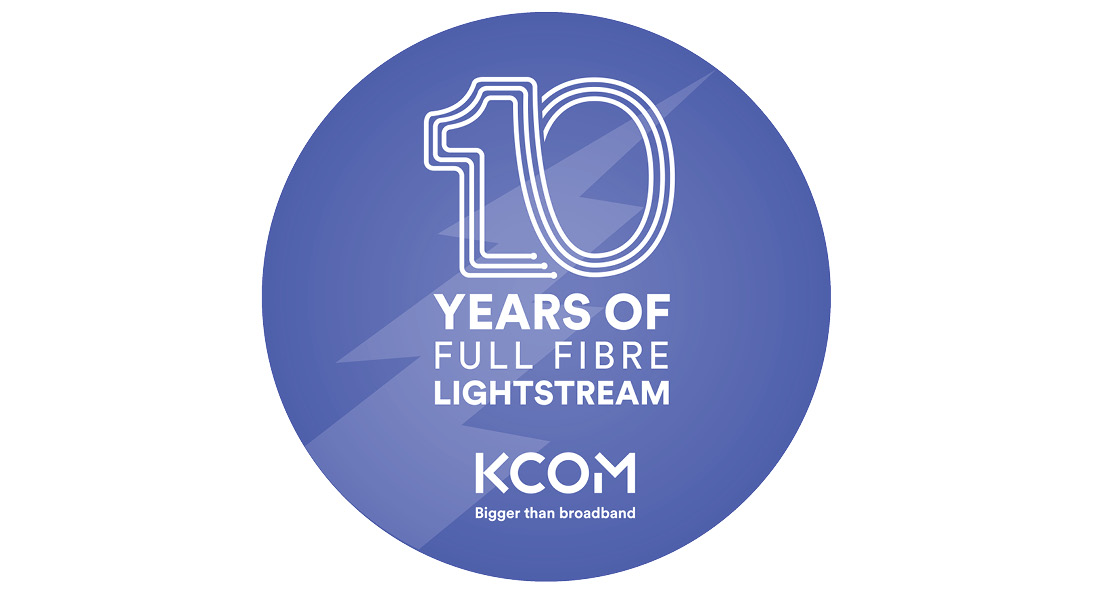 KCOM is celebrating a decade of success since it began rolling out its Lightstream full fibre broadband.
It's ten years since the East Yorkshire-based broadband provider connected its first customer to its ultrafast full fibre Lightstream service and, to mark the occasion, the company is planning a summer of events and giveaways in celebration.
KCOM chief executive Tim Shaw said: "When we started out rollout of full fibre broadband in Hull back in 2012 it was a bit of a leap of faith. Very few other broadband suppliers were taking the route of investing in full fibre, which delivers broadband straight to our customers' doors, instead taking the option of other, cheaper technologies. But, a decade later, it's been proved the right decision as the rest of the country is now scrabbling to catch up with the gold standard fibre connectivity our region has been enjoying for years.
"KCOM has always had a passion for progress throughout its 120 year history; always pushing the boundaries and at the forefront of new developments and technology – and with full fibre broadband we took the leap when no-one else would. That's why now Hull has one of the best broadband networks in the country, if not the world.
"It's a great sense of achievement be able to mark the tenth anniversary of Lightstream which has unlocked so many benefits for people and businesses in this area."
Among the highlights planned for the summer holidays include a KCOM roadshow at locations across Hull, East Yorkshire and North Lincolnshire where there will be cake and other goodies to giveaway, a celebration for the busiest broadband street in the region and free ticket competitions for top sporting events in Hull.
As well as giving away free tickets to see Hull City play at the start of next season, KCOM will also be giving thousands of local youngsters the chance to watch the hometown derby match when Hull FC take on Hull KR at the MKM Stadium.
KCOM will also be giving away thousands of its sought-after K6 cream phone box keyrings, which are now collector's items, on social media and looking back at some of the highlights of the last ten years.
Since launching Lightstream in 2012, KCOM has racked-up a wide range of achievements including: making Hull the UK's first digital city; reaching more than 250,000 properties with its fibre network; helping to add an extra £850m to the local economy and winning major local, national and international awards for its network infrastructure and broadband service.
Throughout the last decade KCOM has stood shoulder to shoulder with the local community, helping hundreds of local charities with its KCOM Grants scheme, donating hundreds of football team kits to local youth football teams through it KCOM Kits initiative and also providing hundreds of hours of volunteering time by KCOM employees during the Covid pandemic.
More details and events are set to be announced in the coming week, so keep watching KCOM's social media channels for updates.