Retail
By KCOM | 04 May 2017 - 3 min read
Hull on canvas: An exhibition of paintings by Mark Rodgers
The striking work of local artist Mark Rodgers is on display at Hull Central Library until Wednesday 10 May. We caught up with him to find out more.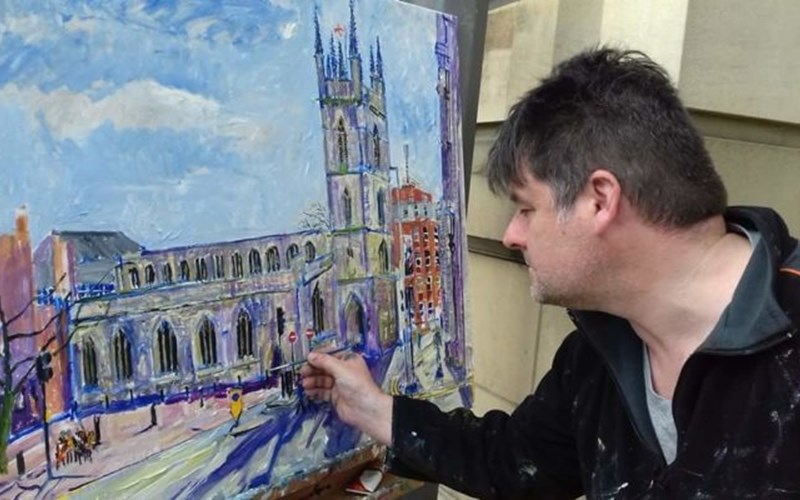 The curation consists of selected oil paintings, dating back to the start of Mark's career with a self-portrait.
Since then he has painted a wide range of subjects, using the traditional method of oil on canvas. His subject matter is everything from portraits and still life to landscapes, seascapes and urban views.
"Ironically, I started out as a portrait artist and ended up producing a lot of outdoor scenes," Mark laughs. "And my college friend started out as a landscape painter and now does a lot of portraits."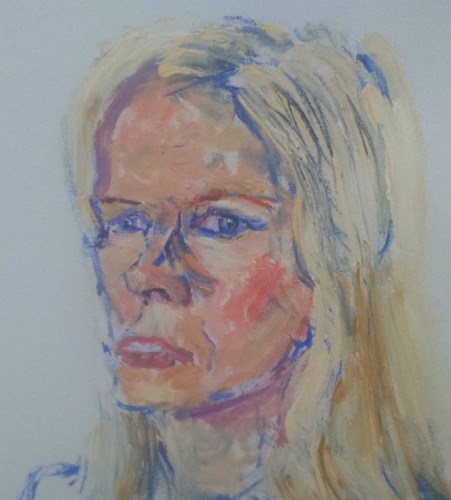 Whilst the exhibition at Central Library focuses on Mark's oil paintings, he is no stranger to other art forms:
"In the 1990s, I did a lot of experimentation with materials. For example, I created sculptures out of rubber latex. I even made a giant finger from the skin-like substance," he tells us.
"Gradually, over time, I have developed my skills in oil painting and refined my work to focus on one art form."
No, giant fingers at this exhibition then?
"No, unfortunately not," he chuckles. "Several paintings of iconic monuments in the area are on display, such as Holy Trinity Church, the Tidal Barrier and my most recent, St. Mary's Church."
Hearing about the process of Mark's work is fascinating. He paints everything on site and never works from a photograph. Instead, he decides to pitch up his easel at the venue (which is often outdoors) and paint what he sees. This has proven to be quite difficult in the past:
"When I first started I would work on smaller pieces due to the sheer logistics of the job," Mark recalls. "I would work fast and complete a small canvas in around three to four hours."
Nowadays, Mark has adapted to work across a longer period: "If I can find somewhere or someone to look after my materials overnight, I usually spend about three to four days completing a larger canvas."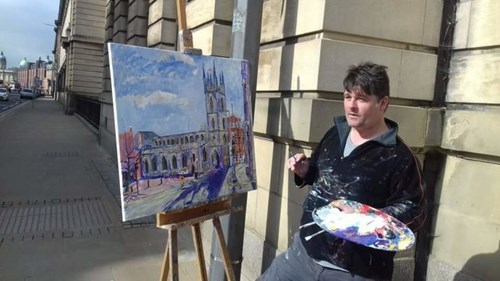 Sometimes Mark will have to wait to let one layer of paint dry so that he can create the correct texture for his art:
"When painting St. Mary's I wanted to depict the beautiful York limestone with bits of moss growing in the cracks. I could only achieve this by adding several layers of pigment to the canvas."
Working outdoors can be quite temperamental, especially in bad weather conditions. But Mark explains that in 27 years of painting he has learnt a lot about preparing and being comfortable when working outside:
"You can get a few hecklers, and, of course, the rain and the wind make painting outdoors quite tricky, but it's definitely worth it for the final piece."
You can see Mark Rodgers' work at Hull Central Library until Wednesday 10 May. Meanwhile, visit the Mark Rodgers Gallery to preview and purchase some of his work.