News
By KCOM | 23 February 2023 - 3 min read
KCOM announces ambitious plans for achieving Net Zero
Minister praises carbon neutral ambition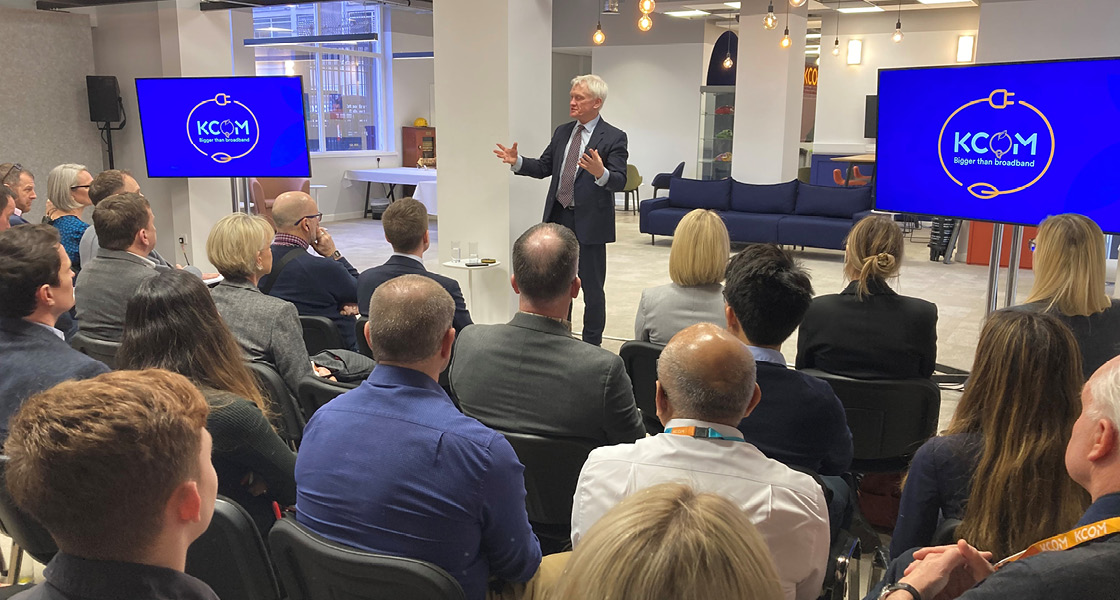 Broadband provider KCOM has today announced plans to reach Net Zero carbon emissions by 2040 – ten years ahead of the UK Government target.
The Hull-based company, which serves 170,000 customers across East Yorkshire and North Lincolnshire, has revealed a raft of green initiatives to help it reduce its carbon footprint including introducing electric vehicles and using solar panels for its offices to joining a carbon offset scheme planting woodland in Yorkshire.
Tim Shaw, KCOM Chief Executive Officer, said: "Climate change is the biggest challenge facing  the planet today and now is the time to act.
"As a major employer in our region, it's important that we take a lead and do what we can to show we're serious about reaching Net Zero and combatting  global warming. We no longer have the option of standing by and hoping for someone else to come up with a solution.
"We already work with great local initiatives such as the Oh Yes! Net Zero campaign and The Waterline Summit, but today we are putting our money where our mouth is and making our pledges to reach Net Zero by 2040, which is ten years ahead of the Government's national targets.
"It will be challenging but we believe it the right thing to do for our business, our customers, our region and our planet."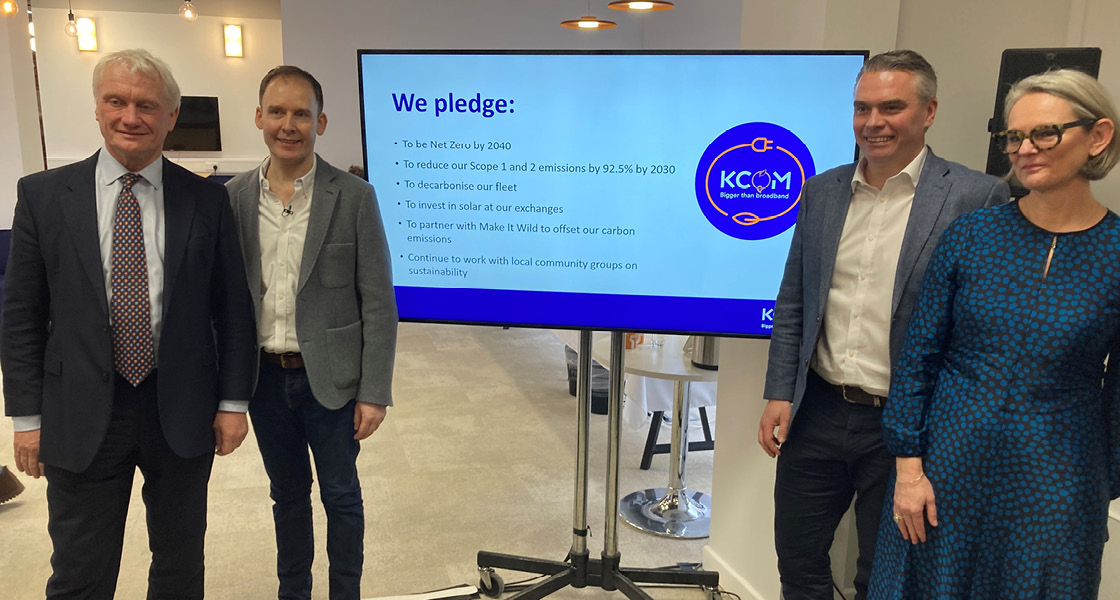 Speaking at the event to launch the plans today in Hull, Minister for Energy Security and Net Zero Graham Stuart, MP for Beverley and Holderness, welcomed KCOM's initiative and said it was vital that the Humber region helped lead the next green industrial revolution.
He said: "I congratulate KCOM for all they are doing in their plans for Net Zero. We need to 'lean in' as a nation and lead the change. We can't wait for others to take the lead and it's great that local businesses like KCOM are getting involved and playing their part. We have a real opportunity here to lead the next green industrial revolution, that will create opportunities and good jobs in the green space for the next generation."
Among the major initiatives impacting on KCOM's march toward Net Zero is its £17m programme to replace its legacy copper landline network with a full fibre one.
The project, which will take two years to complete, is one of the biggest infrastructure schemes in the company's history and will start transferring homes and businesses from copper to fibre in Beverley in April. It will then move on to migrate other areas of Hull and East Yorkshire in the KCOM network.
The environmental impact of the network upgrade is huge, reducing KCOM's electricity usage by 35% while also reducing its carbon emissions by a quarter.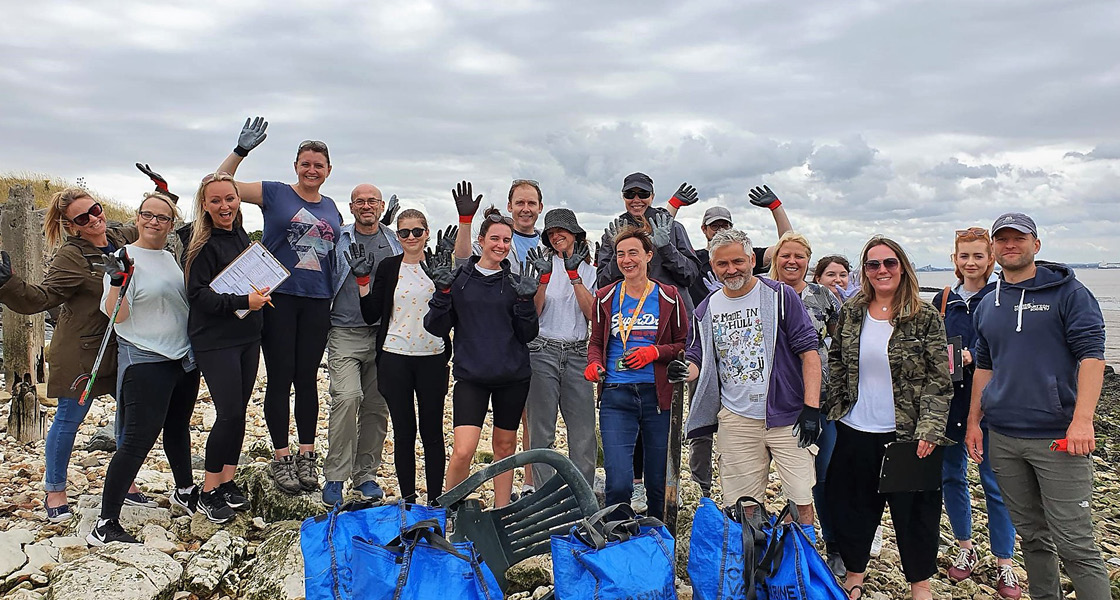 KCOM today announced it is also partnering with Yorkshire-based family business Make It Wild, which will offset 1,500 Tonnes of Carbon Dioxide equivalent (CO2e) greenhouse gases by planting trees in Make it Wild's Yorkshire nature reserves.
Other initiatives KCOM has unveiled include working with ground-breaking 'urban mining' company N2S to reclaim precious rare earth metals such as copper, platinum and gold from KCOM's old IT and exchange equipment. The metals will then be reused to make new equipment as part of a sustainable circular economy.
Tim Shaw added: "We're already made a great start on our journey towards Net Zero. For instance, 18% of the energy we need to run our Salvesen Way offices is already produced by solar panels. By teaming with innovative companies such as N2S we're looking to eradicate our e-waste and feed valuable rare materials back into the economy.
"But we still have a long way to go and the plans we've unveiled today will be transformative for our business and hopefully set the benchmark for how other local and national companies view their approach to Net Zero."