News
By KCOM | 01 February 2023 - 2 min read
KCOM partners with Age UK Hull for major phone network upgrade
Plans underway to ensure fibre network success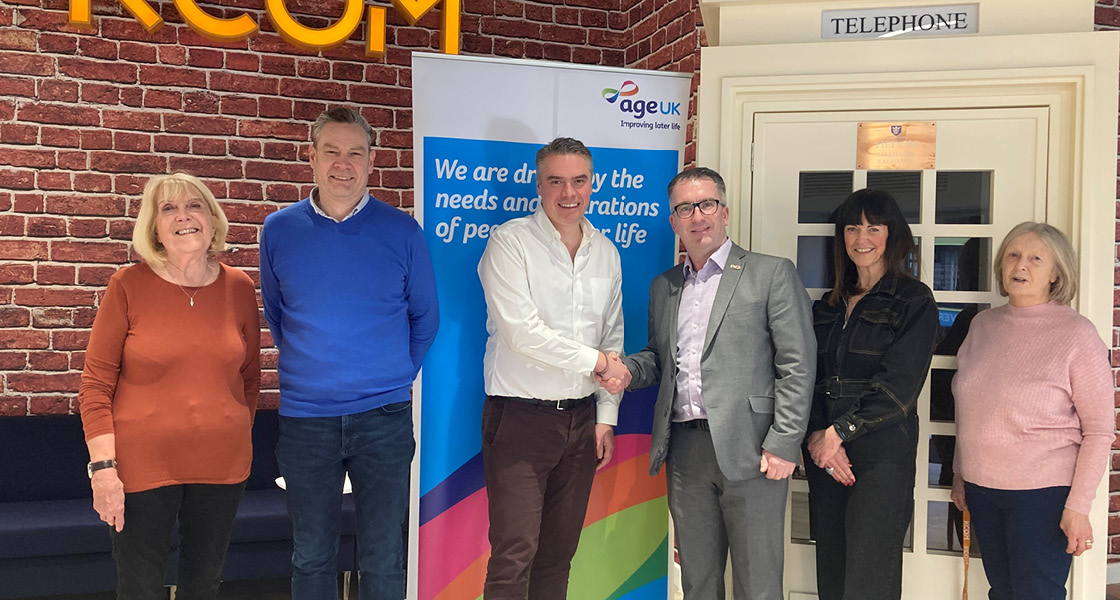 KCOM has announced it's partnering with leading local charity Age UK Hull to help older people make sure their landline is fibre ready.
It comes as the East Yorkshire-based phone and broadband provider begins its huge network upgrade to move 170,000 customers from its old copper phone network to a fibre one fit for the 21st Century.
KCOM and Age UK Hull will now work together to help older people across the region understand why the network is being upgraded and also offer practical advice and support to make sure everyone is able to seamlessly move their phone line from copper to fibre.
Age UK Hull will be co-hosting information events with KCOM and also offering advice to people through its befriending service alongside other initiatives such as KCOM's IT and Biscuits drop-in sessions.
Neil Bartholomew , KCOM Retail Managing Director, said: "This is a massive, once in a generation, change as we upgrade our phone network from the old, outdated, copper cables to a future-proof fibre network. For most people the change will make little difference and simply means plugging their landline phone into the internet box on the wall instead of the old phone socket.
"However, for some older people, especially those who still don't have an internet connection to their home, this may seem a little daunting. That's why we're delighted to be teaming up with a trusted name like Age UK Hull who we'll be working alongside to spread the message of what's happening and what our customers need to do."
Andy Haynes, Chief Executive Officer of Age UK Hull, said: "The home phone line is seen by many older people as being a vital and important connection for them.
"So much so, that any prospect of changes being made to it can cause considerable worry and distress, even if those changes will enhance reliability. As soon as KCOM announced its copper network upgrade, we immediately approached them to highlight our concerns, seeking assurances on behalf of older people and offering our advice and support. We were very pleased to see that initial conversation moved swiftly to developing the partnership we are pleased to now be launching together."
The change from copper to fibre phone lines is happening across the UK as national providers such as BT prepare to switch off their legacy copper networks. However, KCOM is pioneering the change in Hull and East Yorkshire with its £17m infrastructure project which will take two years to complete and will be the first in the UK. The fibre upgrade will begin with customers in the Beverley area in April before moving onto other areas of Hull.
If you or an elderly relative are a vulnerable customer - especially if you don't already have a home  broadband connection - and think you need more support to upgrade your phoneline to fibre, contact hello@ageukhull.org.uk