News
By KCOM | 02 June 2021 - 3 min read
KCOM rises to the challenge to help customers during pandemic says new Ofcom report
Report shows KCOM responding well to customers' needs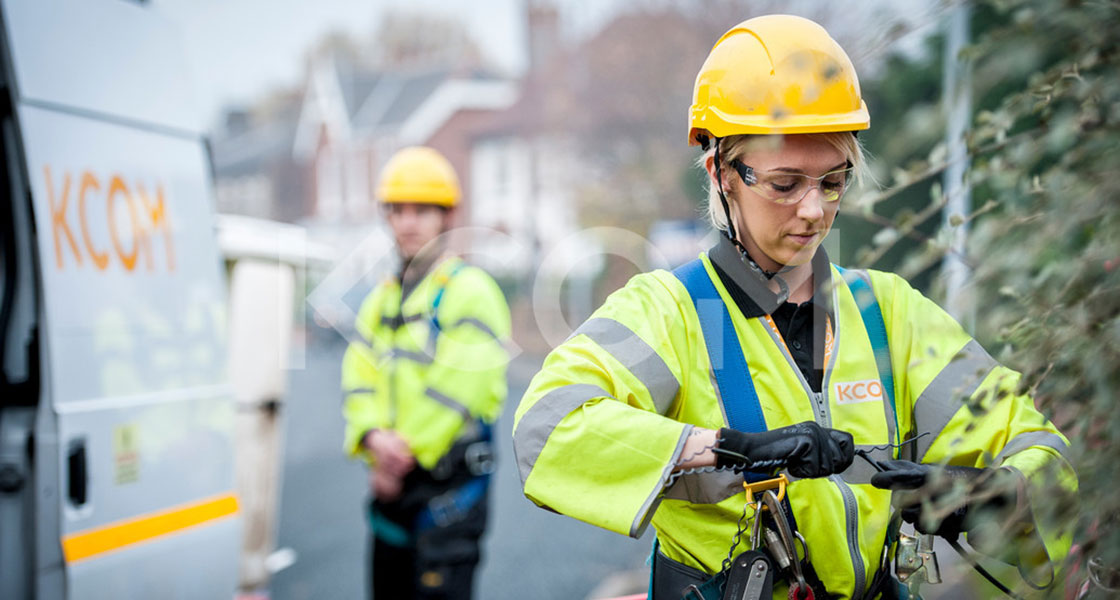 Customers dealing with life during the coronavirus pandemic have been able to rely on KCOM to deliver essential broadband services, according to a new Ofcom report.
Ofcom's fifth annual Comparing Customer Service report shows KCOM outperforming many national broadband providers when it comes to delivering its services on time and responding quickly to deal with unexpected problems.
KCOM topped the charts for reliability by delivering 100 percent of its services by the agreed date, compared to an industry average of 85 per cent.
And, on average, KCOM also fixed faults within the same day, compared to most other providers taking three days.
It also attended 99.1 per cent of its arranged appointments on time, compared to a national average of 97.3 per cent.
KCOM chief executive officer Dale Raneberg said: "I'm delighted these results show that KCOM has been able to respond to our customers' needs quickly and reliably throughout what has been a very challenging year. This shows our whole team have done a wonderful job delivering the services our customers need now more than ever in some very trying conditions.
"Despite the fact many of our colleagues have had to adapt quickly to working from home and within very strict health and safety guidelines, it's fantastic to see their dedication reflected here.
"One of the major benefits of being a local company which is part of the community it serves is that we're much closer to our customers and can respond quickly to help them when their needs change, as they have done during the pandemic."
Among the report's other findings is that KCOM took nine days to connect a new customer to its services, which is faster than all but one of the national providers for whom the average wait time was 13 days.
The East Yorkshire-based broadband provider also recorded a low level of faults, with just 31 faults per 1,000 customers compared to the average across all providers of 46. The number of faults in 2020 had also fallen from the previous, pre-pandemic, 12 months.
The report said: "KCOM was the quickest, on average, to restore a customer's service and was able to resolve most total loss of service faults on the same day."
KCOM was also quicker to deliver a service to people moving home at 11 days compared to the average of 14.
Average waiting time for people calling KCOM rose to three mins and 19 seconds as customer care operatives adapted to new ways of working from home. However, this was less than the average industry waiting time of four minutes and nine seconds.
On average, across the UK as a whole, the report said that eight in ten broadband customers were satisfied with their service overall while nearly four in five broadband customers were also satisfied with the reliability of their service.
It said: "The Covid-19 pandemic and lockdown measures presented challenges for telecoms providers, while also making telecoms services more important than ever for some customers.
"Our research shows that broadband and mobile were considered the most important communication services to people, compared to landline. We also found that about half of broadband customers and four in ten mobile customers said these services were more important to their household because of the pandemic."