Community
By KCOM | 21 December 2021 - 3 min read
Santa to deliver magical Christmas Eve message to region's children
Tune in to KCOM's Facebook page at 5pm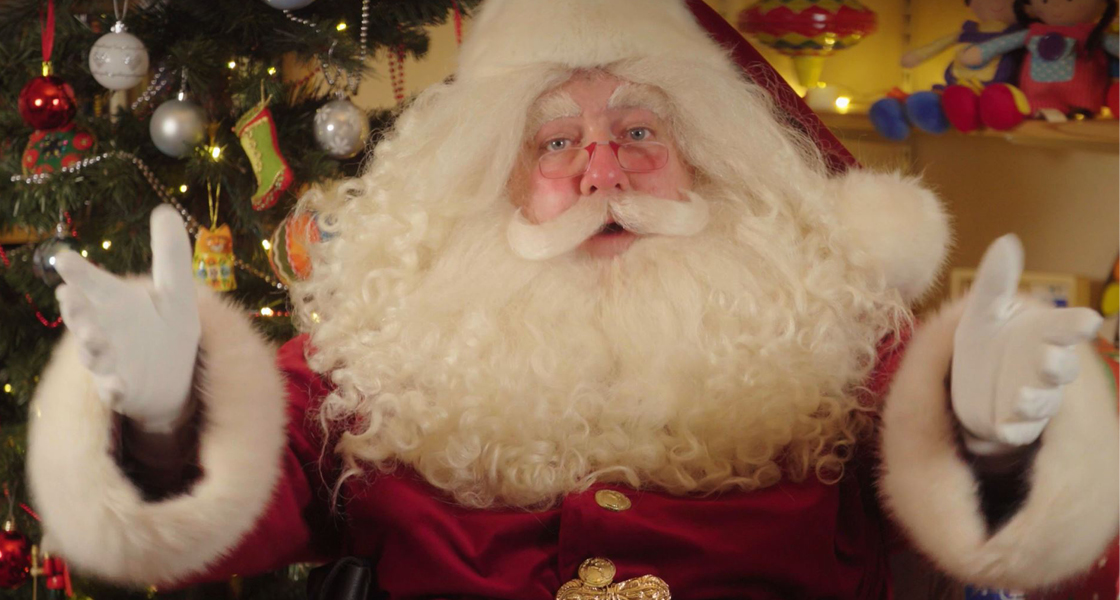 Children excitedly awaiting the arrival of Father Christmas will be able to hear from the big man himself this Friday.
Santa Claus will be taking time out from his hectic Christmas Eve preparations to say hello to youngsters right across the region with an online message at 5pm.
The message, where Father Christmas will be thanking children for trying their best to be good all year – and telling them to go to bed on time, will be broadcast live at 5pm on KCOM's Facebook.
Santa said: "I know Christmas Eve is a very exciting time for children – especially the little ones ­– with so much going on and so much magic to look forward to.
"So I thought it would be a good idea if I popped online to say hello before I set off on my sleigh and perhaps just reminded the boys and girls that they need to be tucked up in bed for me to deliver the presents properly.
"Christmas really is a magical time for children and, after the year we've all had, I think a jolly message about how well they've all done will help spread some much-needed festive cheer and kick start the celebrations."
Santa's broadcast follow dozens of individual messages he recorded for KCOM which have now been sent to children who deserved a special shout out in 2021.
Parents contacted KCOM to request personalised messages for children across Hull, East Yorkshire and North Lincolnshire  who have not only done really well at school but often have had to cope with illness and isolation during the past 12 months.
The month of December has also been a busy one for the KCOM elves who have taken part in a  Christmas Wishlist Calendar, helping a different local charity every day during advent.
Throughout the month KCOM has donated more than £10,000 to local good causes while its volunteers have helped fund and deliver more than 900 essential foodbank packages for struggling families, treated 100 forces veterans and 70 teenagers in care, sent a scout group ice skating, provided Christmas dinners for pensioners and delivered nearly 800 toys to disadvantaged children.
You can see Santa Christmas message for children at 5pm on Christmas Eve at  www.facebook.com/KCOMhome