News
By KCOM | 15 June 2023 - 2 min read
Beverley MP welcomes ultrafast broadband for East Riding village
Another rural community joins the ultrafast lane with KCOM full fibre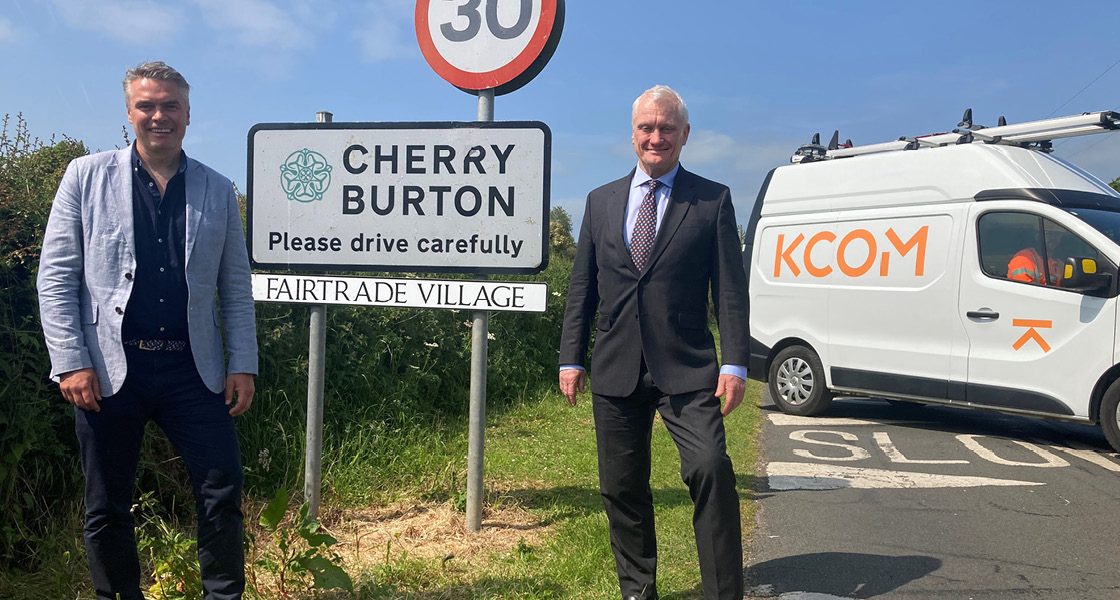 The arrival of full fibre broadband is the cherry on the cake for residents in one picturesque East Yorkshire village.
More than 400 homes and businesses in Cherry Burton can now access ultrafast broadband, with speeds up to 1Gbps, as KCOM rolls out its award winning full fibre network to the picturesque community.
Beverley and Holderness MP Graham Stuart, who has been a vocal campaigner for Cherry Burton to be given access to fast, reliable, broadband, welcomed KCOM's fibre expansion to the village, saying improved connectivity would help create new opportunities for local residents.
He said: "Rural communities like Cherry Burton don't just deserve fast, reliable broadband, they need access to the internet so that people can set up and run businesses away from towns and cities.
"I know from my broadband survey that some rural communities struggle to get access to decent broadband, which can only hold these communities back.
"KCOM has done a stellar job in giving rural communities access to fibre broadband, and I hope that other providers will follow its lead in connecting some of our most isolated communities to the fastest internet available."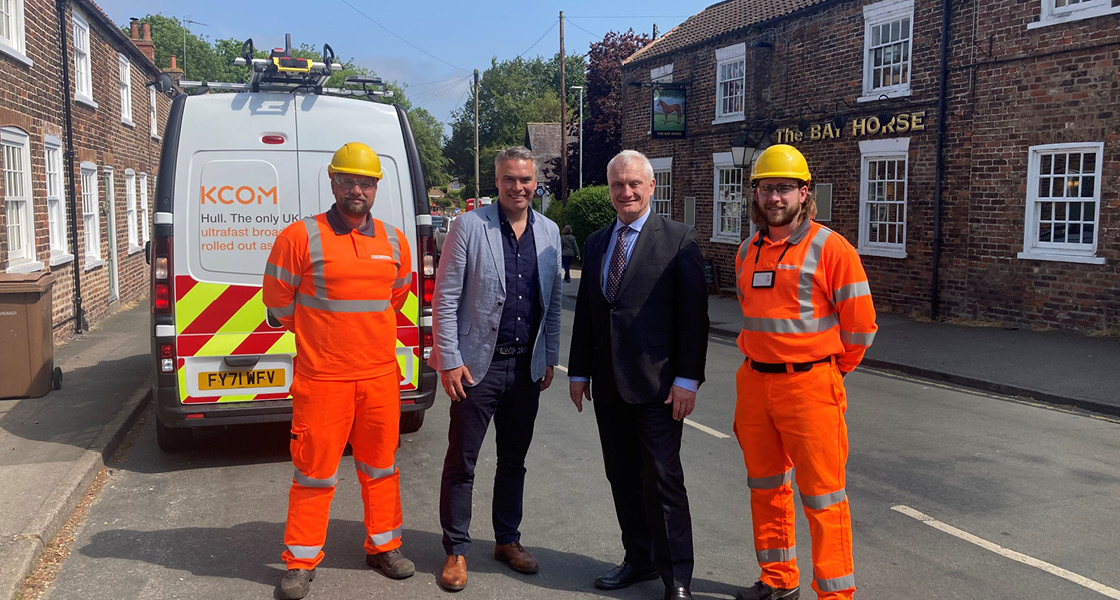 Tim Shaw, KCOM Chief Executive, said: "I'm delighted that our full fibre network is now available in Cherry Burton. Rural communities like this have often been overlooked by the bigger providers in the past, but it's more important than ever that they have access to all the online opportunities that more urban areas enjoy. Our full fibre broadband will enable villagers to work online, do homework and stream their favourite channels at home without any annoying buffering or drop-outs which they had to put up with before.
"Graham has been hugely supportive and instrumental in bringing us to Cherry Burton and I'd like to thank him for championing the needs of local residents to have full fibre broadband."
Cherry Burton's upgrade is part of KCOM's recently announced £10m investment to bring the benefits of full fibre broadband to 14,000 rural East Yorkshire properties that currently don't have it.
Other communities set to benefit include Leconfield, Hutton Cranswick, Newport, Gilberdyke and Tickton.
For more details about what KCOM's full fibre broadband can do for you visit kcom.com. To order call 01482 484171