Retail
By KCOM | 17 March 2022 - 3 min read
Colour Pages to cease printing after seven decades
Historic directory served Hull for many years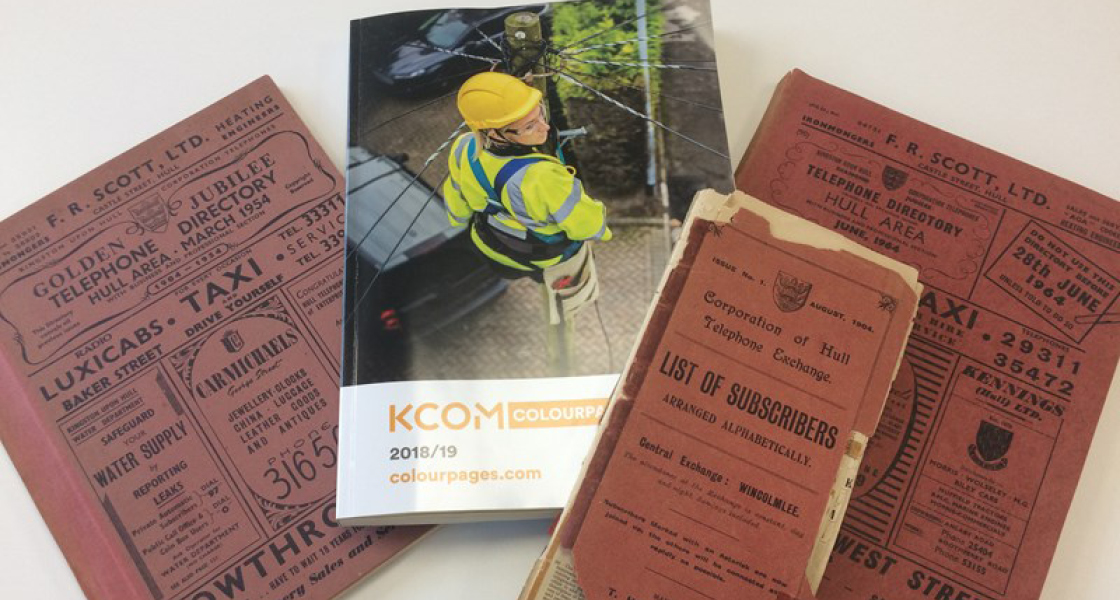 After 67 years of connecting the people of Hull with local businesses, trades and craftsmen, the Colour Pages is to cease printing.
This wasn't an easy decision to make as the Colour Pages has been a major part of KCOM's history and heritage as a business and we have very much valued our customers' support by advertising their services in the directory.
The Colour Pages was first printed in 1954 and last year celebrated its 67th birthday, making it the longest-surviving printed trade directory in the UK. Last year more than 200,000 copies of the directory were circulated across our region.
However, it's important that we continue to move with the times and consider the financial and environmental sustainability of mass producing a printed directory. Therefore the 2021/2022 directories, which were produced and circulated last year, will be the last.
This will enable us to focus on creating a compelling range of products that enable us to connect our customers to the things that matter to them through the online channels and platforms they now expect.
We remain committed to supporting local businesses and, while it will no longer be possible to advertise in the Colour Pages, KCOM hosts its free Better Sourced Locally Market where independent shops and traders can reach thousands of customers online for free.
Hull, East Yorkshire and North Lincolnshire-based businesses can now showcase their wares on the market, which acts as a giant local shop window. To see for yourself how it works visit www.bettersourcedlocally.co.uk
We recognise that there are people within Hull and East Yorkshire who are not online and do rely on a printed phone book and our message to them is not to worry.
We are still required to provide a printed directory of residential numbers for customers on request, so we will still be producing a small number of 'White Pages' directories for this purpose. This means predominantly elderly customers who rely on their phones books will not be disadvantaged.
Once again, we thank all our customers for their support in recent years  and wish you and your business a bright and prosperous future.