Retail
By KCOM | 28 April 2022 - 2 min read
KCOM customer service stars scoop national award
Nicola and Vikki lead the way!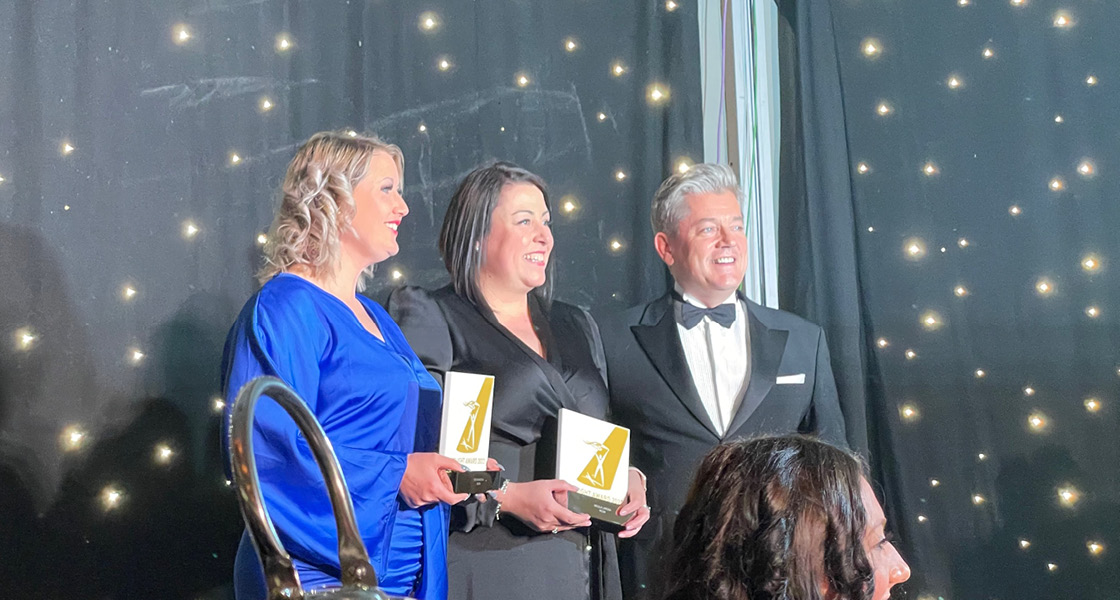 KCOM's customer service champions have been recognised with a national award.
KCOM's Nicola Lawson and Vikki Hansford were both honored with a Spotlight Award for their dedication to helping customers at the prestigious Contact Centre (CCA) Excellence Awards ceremony in Glasgow last night. The awards recognise "world-class achievement in customer service" and are judged by a panel of experts from a range of sectors.
Team Leader Nicola won recognition for her commitment to putting customers' needs at the heart of training for new KCOM advisors. Vikki, KCOM's Customer Journey Lead, was praised for her role in introducing a new contact platform which enables KCOM to resolve customers queries quickly and effectively.
Jess Port, KCOM's Head of Customer, said: "I'm absolutely delighted for both Nicola and Vikki who are two absolutely brilliant ambassadors for KCOM. We have a fantastic, supportive, team here at KCOM which strives to deliver great service and both Nicola and Vikki are committed to making sure our customers are always at the forefront of everything we do."
KCOM was also shortlisted in the Team of the Year category alongside national household-name businesses including Currys, Legal & General and the NatWest Group.
CCA Chief Executive Anne Marie Forsyth said: "Many congratulations to all the shortlisted entrants who truly represent the best in customer service. Businesses in the CCA network have been working tirelessly through incredibly challenging times to ensure they continue to provide the best service possible for customers.
"Many lessons have been learned and it is a real privilege to discover the approaches taken to safeguard excellent practices, supporting customers and employees through a significant period of uncertainty."
To find out about great, flexible career opportunities at KCOM click here