Community
By KCOM | 27 September 2021 - 2 min read
KCOM gives Bridlington veterans group an online boost
Broadband provider helps new ex-forces group to stay connected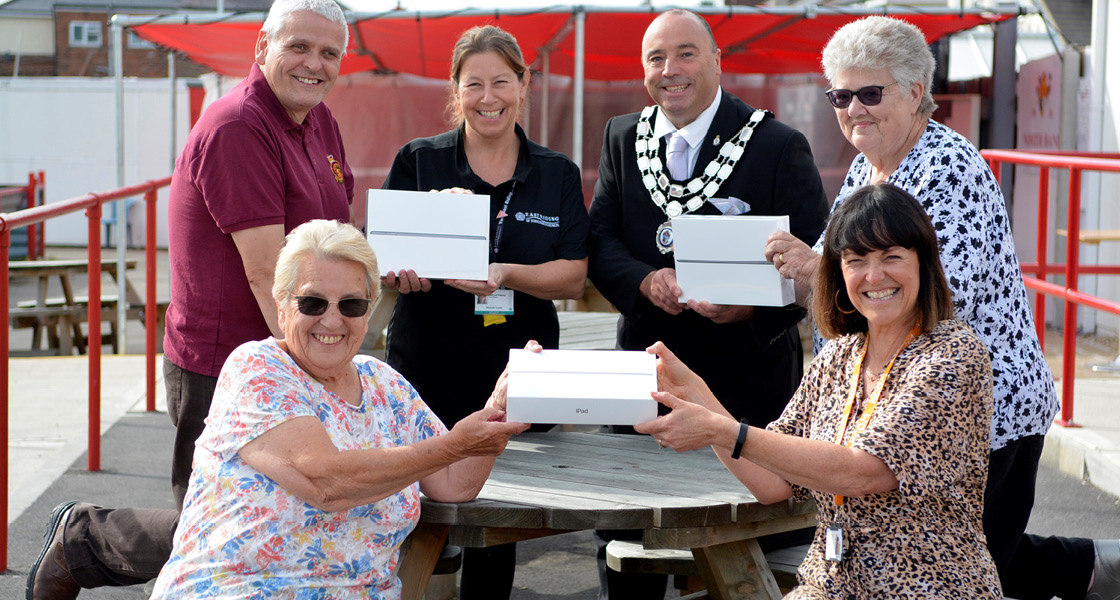 A new military veterans group in Bridlington has been given a digital boost thanks to KCOM.
Bridlington's new Military Assistance and Social Hub (MASH) group, which supports local ex-servicemen and women and their families, has been given three new iPads by KCOM as part of a new community partnership with the East Yorkshire-based broadband provider.
The iPads will be used by the group to connect members, reduce isolation and create new online opportunities for veterans in the Bridlington area.
Bridlington Mayor Liam Dealtry said the new iPads were a welcome boost for the new group and would be a vital resource for Bridlington's military veterans.
Councillor Dealtry, himself a former solider in the Royal Pioneer Corps, said: "These iPads will be great to help our veterans here in Bridlington to stay connected. They will enable them to do stay in touch with family members using Facetime and Skype, to apply for jobs online and do their CVs. They could help homeless veterans find accommodation.
"Everything is increasingly online these days and not everyone when they come out of the services has access to a computer - so these could be a vital lifeline for many. A big thankyou to KCOM for donating them and supporting this great local group."
The MASH club has proved so popular since its launch in July that it has moved to a bigger venue at Bridlington Town Football Club, where it meets every Tuesday afternoon.
As well as donating the iPads, KCOM also plans to hold IT advice sessions for MASH members to help them feel comfortable online and learn new IT skills.
MASH member Mike Rubery, a former Royal Navy submariner, said: "I think the iPads are a great idea. Some veterans can be isolated and – especially with what's happened during the last 18 months – anything that can help bring people together is a good idea."
John Rooney, KCOM Retail managing director, said: "We're delighted to be partnering with MASH to support the vital work it does supporting local veterans and bringing the ex-forces community together.
"It's great that we can do our bit to support those who have given so much for us.
"Hopefully these iPads will enable Bridlington's veterans to stay in touch with their friends and families, wherever they are in the world, and also open up new horizons and opportunities for them online."
For more details about KCOM's work in the Hull, East Yorkshire and North Lincolnshire community click here