Community
By KCOM | 07 October 2021 - 2 min read
KCOM lends helping hand to Driffield and Wolds Food Bank
Company donates supplies at start of partnership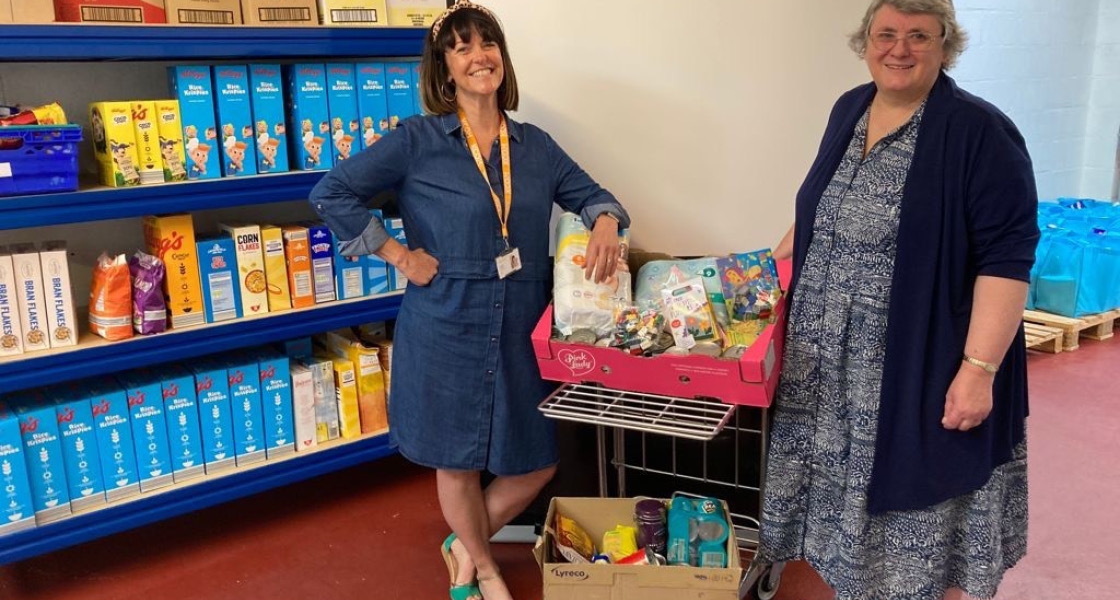 A charity which helps feed vulnerable people across Driffield has received a helping hand from KCOM.
The East Riding-based broadband provider has delivered food, toys and school uniform donated by employees to the Driffield and Wolds Food Bank as part of its latest community activities in the town.
As the start of a new partnership with the charity, KCOM has also donated a projector screen which it will use to hold 'get online' and digital inclusion sessions at the group's new hub in Driffield town centre.
John Rooney, KCOM Retail managing director, said: "Driffield and Wolds Food Bank does a wonderful job providing food and support to disadvantaged families across the area and we're delighted to be helping them at what continues to be a very difficult time for many.
"The food bank's plans to expand its range of services beyond provided food packages to hold drop-in sessions, which will enable people to learn vital new computer skills, is a great idea. We're looking forward to getting involved and helping to improve digital inclusion in the area."
The Driffield and Wolds Food Bank started eight years ago but has seen demands on its service increase significantly during the Covid pandemic.
The charity supplies essential food and toiletries packages to 100 struggling families each week and, since the start of the pandemic, it has distributed 95 tonnes of essential provisions to local people.
In the 12 months to March 2021 the food bank has provided 500,000 meals to families in need, showing its constant need for support from the local community.
Foodbank manager Angela Train welcomed the donations saying: "We delighted to receive these donations from KCOM. The projector screen is particularly welcome as it will enable us to use the room for a whole new range of activities and IT drop-in sessions – and also to hire the space to other groups.
"We got lots of exciting plans for this new centre, such as holding get back to work and CV writing sessions and this projector will come in very handy."
For more information or to donate to Driffield and Wolds Food Bank visit its Facebook page at www.facebook.com/driffieldandwoldsfoodbank/
To find out more about KCOM's community activities click here