News
By KCOM | 18 October 2023 - 2 min read
KCOM puts health and safety in the spotlight
Focus on wellbeing at work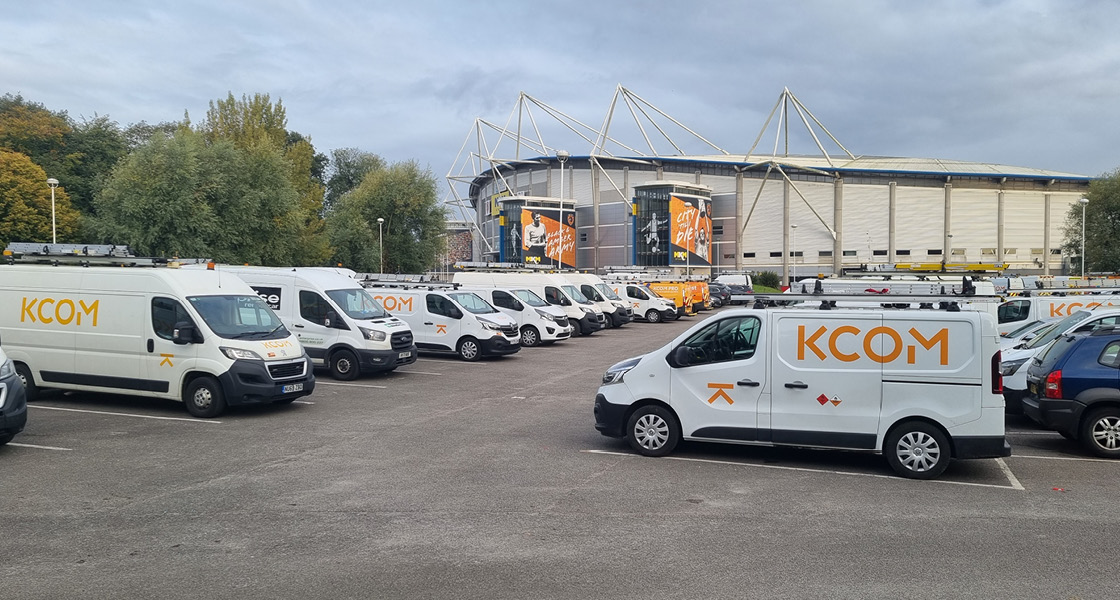 It was hard hats at the ready for the KCOM's engineering teams as they headed off to Hull City's MKM Stadium for a health and safety, wellbeing and engagement day, featuring briefings and talks from a range of health and safety and wellbeing experts and professionals.
In front of a packed-out audience, experts spoke powerfully about the risks of poor health and safety practice, as well as the ways in which split-second decisions and good practice can mean the difference between life and death. KCOM was also delighted to welcome suppliers such as Arco, OCU, Cumberland Comms, RICOH and ELCAS to the event to share their experiences of the health and safety in the workplace.
John Teasdale, KCOM's Head of Networks & Engineering, said: "Today is not just about health and safety, it was also about the well-being and engagement of colleagues, giving them the confidence to continue to engage the leadership team to drive change and improve KCOM to be an industry leading networks and engineering function.
"This isn't a top-down decision process, it's a conversation between employees, management and our suppliers, and I hope that today has really been able to strengthen that partnership to make KCOM an even safer and engaging place to work."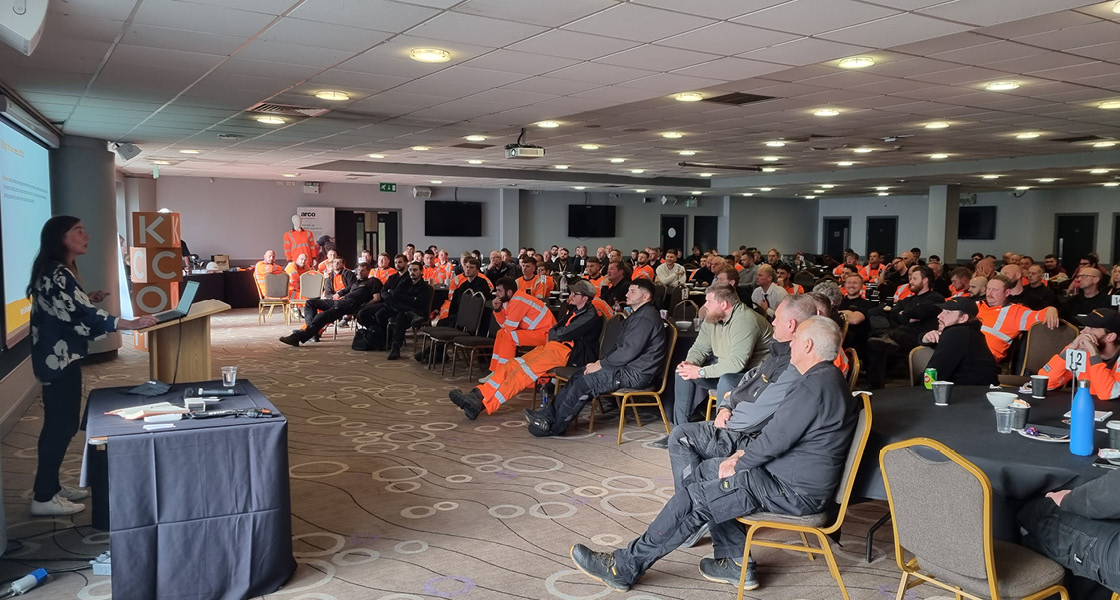 After a talk on the psychology of health and safety, and how businesses can use training to measurably improve safety in the workplace, the auditorium heard from life coach and accident survivor Steven Kirby.
His account of an everyday site visit that turned into a tragic and life-changing near death experience, as well as the safety failings that led up to it, resonated with everyone in the audience – especially those with young families like his.
The day was rounded off by a presentation from Head of Health and Safety Caroline Morris, who covered KCOM's business 'Golden Rules' of health and safety. She also focused on the human side of the rules, and how they remind everyone to say safe as work so they can return home to the things in life they love.
* To learn more about jobs in engineering at KCOM visit kcom.com/careers