Community
By KCOM | 31 August 2022 - 3 min read
KCOM teams up with Hull FC for derby match ticket giveaway
1,000 youngsters will get to see home town derby game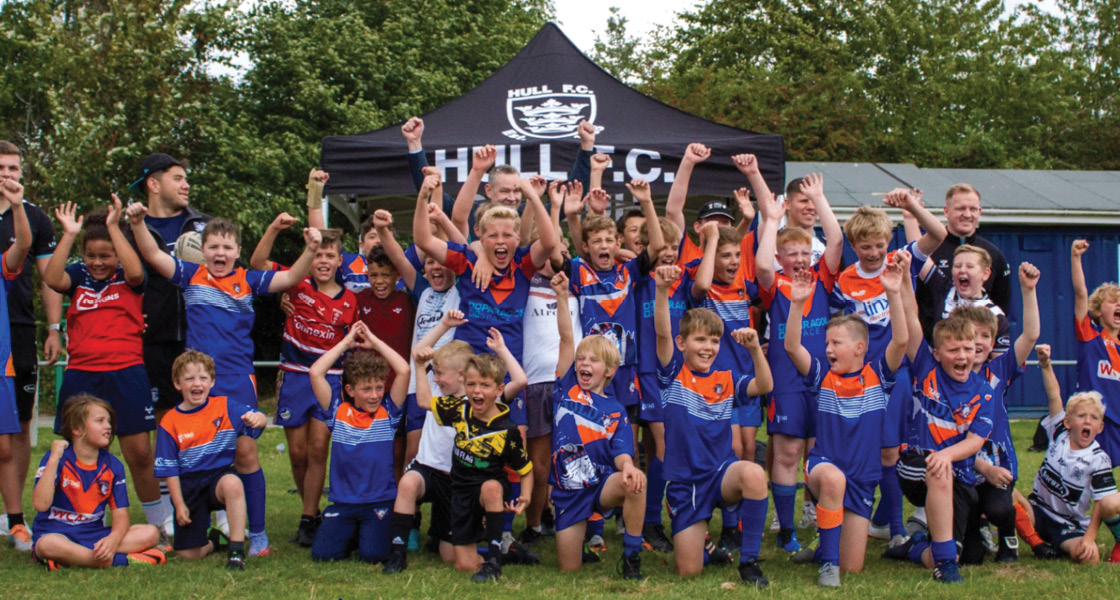 Hull FC have teamed up with local broadband provider KCOM to give away 1,000 tickets ahead of Saturday's Hull Derby at the MKM Stadium!
The tickets, purchased by KCOM, have been distributed to young people across the city, allowing them the exciting opportunity to be in attendance at the city's biggest annual sporting event this weekend as the Black & Whites take on the Robins.
The giveaway forms part of KCOM's summer of celebration as they mark a decade of success of their full fibre broadband, Lightstream
It's ten years since the East Yorkshire-based broadband provider connected its first customer to its ultrafast full fibre Lightstream service and they're marking the occasion with plenty of events and giveaways across the summer, including alongside the Black & Whites.
Since launching Lightstream in 2012, KCOM has racked-up a wide range of achievements including: making Hull the UK's first digital city; reaching more than 250,000 properties with its fibre network; helping to add an extra £850m to the local economy and winning major local, national and international awards for its network infrastructure and broadband service.
The club have been working alongside KCOM to distribute the tickets to thousands of lucky youngsters across the city over the last few weeks, including at primary and secondary schools, youth clubs, community centres, and to attendees of our Hull FC Community Foundation's Healthy Activity & Food summer camps.
Last week, first-team players Joe Cator, Jordan Johnstone, Andre Savelio, and Cameron Scott all visited our Holderness Vikings community camp in Keyingham to hand out tickets to plenty of lucky participants.
Some of the schools in receipt of the free tickets include Swinefleet Primary and St Richard's Primary.
Neil Bartholomew, KCOM Retail managing director, said: "We are delighted to be teaming up with Hull FC to give 1,000  youngsters from across the region the chance to experience all the thrills and excitement of a local derby game.
"I know for many of those attending it will be the first time they've been able to attend a live match and we hope it will set them on a course of being Rugby League fans for life. Connecting communities to the things they love is what we are all about and as passionate supporters of grassroots sport in the region, it gives us great pleasure to help create new opportunities for local children to get involved and hopefully be inspired by seeing their heroes on the pitch."