Retail
By KCOM | 10 March 2022 - 2 min read
Phone box takes centre stage in Hull Truck Theatre comedy
Classic K6 kiosk features in new show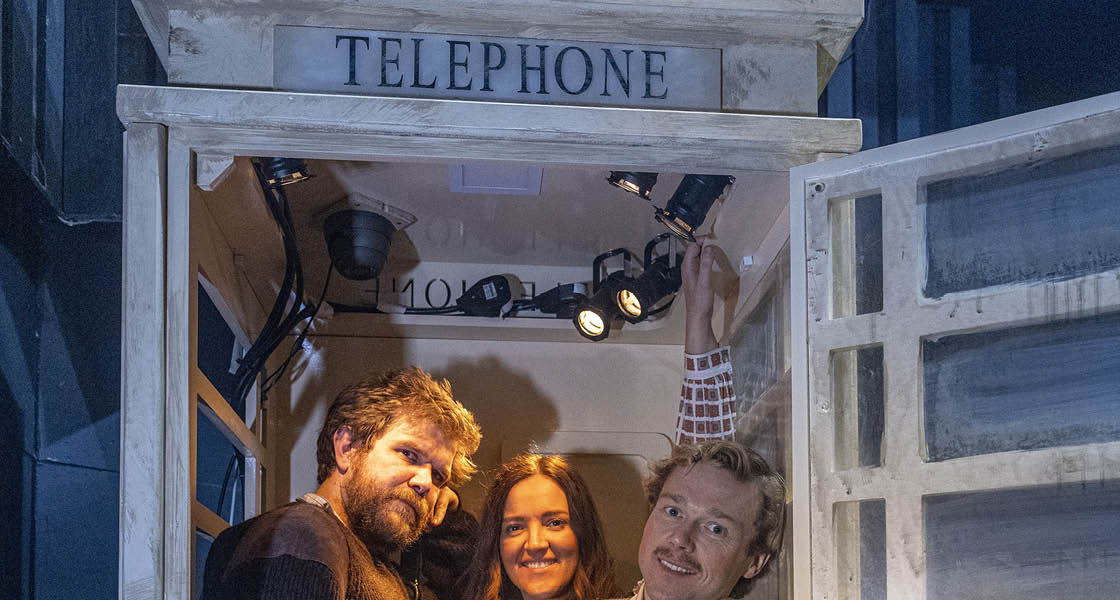 A classic Hull cream phone box is taking its curtain call at Hull Truck as part of a hit new comedy.
The K6 designed phone box, a familiar sight on the streets of Hull and East Yorkshire, is a pivotal part of the hit new 71 Coltman Street show at Hull Truck, which continues this week.
The show has been written by acclaimed playwright Richard Bean and retells the origins of the famous Hull Truck theatre, which was formed in a west Hull street in 1972.
During the theatre's early days, the impoverished band of thespians trying to establish the theatre in Hull would use the kiosk outside their crumbling home as their office phone.
Ruth Cooke, Hull Truck's Director of Communications, said: "When a group of actors, including our founder Mike Bradwell, formed a radical theatre group in number 71 Coltman Street, they used the phone box outside the house as their business contact number."
As well as the replica phone box on stage, KCOM has provided another kiosk for Hull Truck's foyer for theatre goers to have their picture taken in.
Ruth added: "These white phone boxes are an iconic symbol of Hull and we're grateful to KCOM for providing replicas for our stage set and foyer."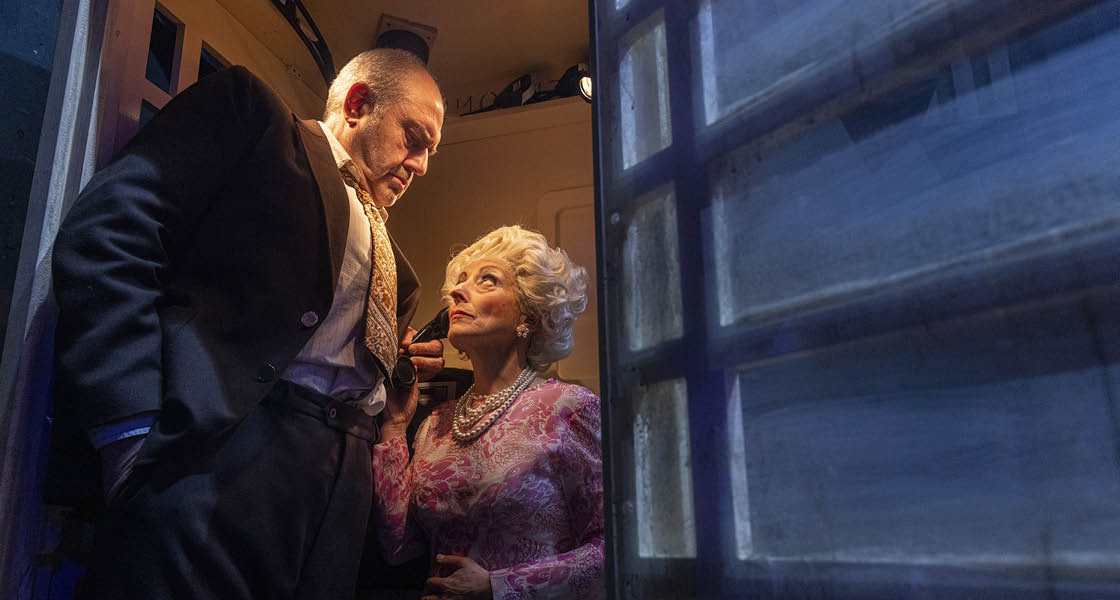 Hull-born Richard Bean, who spent his formative years in the city working in a local bread factory, is now an acclaimed playwright with smash hits such as One Man, Two Guvnors and The Hypocrite, written as part of the Hull 2017 City of Culture celebrations, under his belt.
This classic K6 phone kiosk design was commissioned to commemorate the Silver Jubilee of King George V in 1935. It was designed by Sir Giles Gilbert Scott and became the first red telephone kiosk to be used extensively outside London with many thousands deployed in virtually every town and city across the country.
Originally, in the early 1900s, phone boxes across the country used to be all sorts of colours such as red and green but, to the Silver Jubilee the General Post Office, which ran the national phone network, decided to paint all theirs red to match their post boxes.
The same kiosks were installed in Hull, but in keeping with the city's contrary nature, the phone boxes were given a cream paint finish.
Louise Babych, KCOM's community manager, said it was good to see the distinctly-Hull piece of street furniture taking a prominent role in the stage proceedings.
She said: "It's great to work with Hull Truck again on what is a very funny and uniquely Hull show. Nothing says Hull quite like a cream phone box and it's great to see one of our classic K6's as part of the play."