News
By KCOM | 25 May 2023 - 2 min read
Take a peek behind the scenes at Hull's Civic Exchange
Humber Business Week event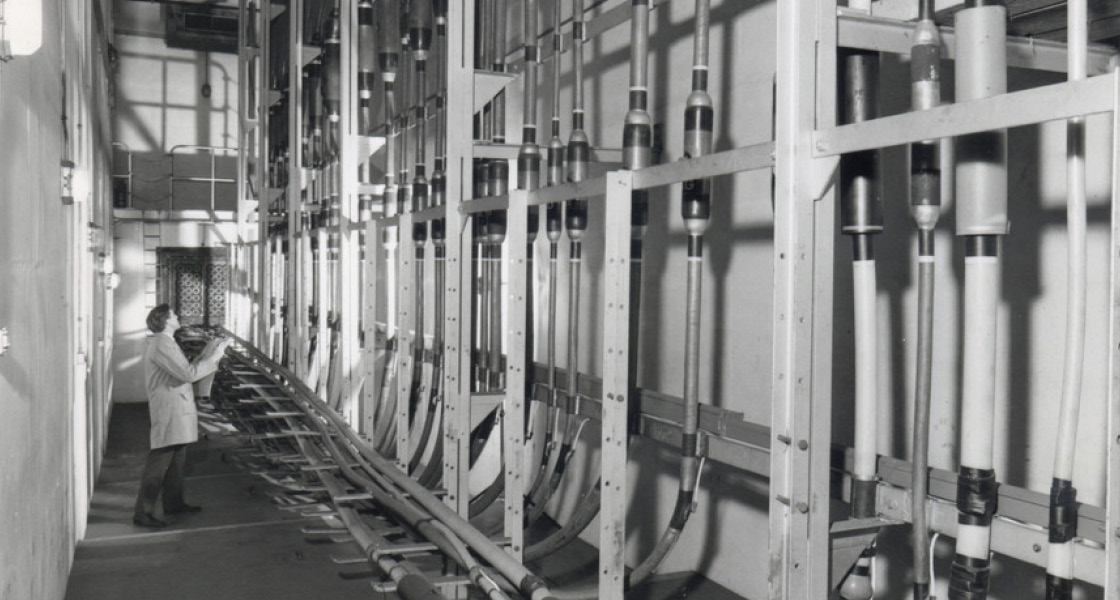 Have you ever wondered what goes on behind the scenes to make Hull's phone and broadband network work?
Well, now's your chance to take a peek behind the scenes at Hull's Civic Exchange, in central Hull, to see how KCOM delivers its ultrafast full fibre broadband and phone services to more than 150,000 customers across the region.
KCOM is hosting a series of tours around Civic Exchange, the biggest in the region on Wednesday, June 7, between 12noon and 5.30pm, as part of Humber Business Week. The events will begin with a presentation about KCOM's ongoing £17m switchover from copper phonelines to full fibre, which is the biggest infrastructure project in KCOM's 119 year history. Guests will then move 'backstage' to see all the old equipment – and it's fibre replacement – in action.
Alan Worthing, KCOM's Head of Business, said the 90-minue tours are a fantastic opportunity to see what goes on to make sure everyone in Hull stays connected, enabling businesses to continue every day.
He said: "This is a rare opportunity to see behind the curtain and see parts of our business that are very rarely open to the public.
"When people turn on their computers in the morning, they don't think about all the work that has to be done to make sure that you can instantly log on to the internet, download a file or just read your work email. The exchange rooms are quite incredible to see and it's also a great opportunity to compare the old legacy copper cable technology with our brand new fibre infrastructure – which brings it to life why we're currently upgrading all of our landline phone network to fibre.
"We'd love for as many local businesses and stakeholders to join us for a look around and chat as part of business day. Don't miss out– the opportunity might not come around again for a long time!"
Hull Civic telephone exchange is located inside Telephone House, in Carr Lane, Hull, and serves the central Hull area. Telephone House was designed by Hull's city architect Andrew Rankin to provide the then Kingston Upon Hull Corporation's Telephone Department with new headquarters. The Exchange opened in time to mark the Corporation's diamond jubilee in 1964 and is now the KCOM HQ.
Places are limited on the tour and anyone interested is urged to book their place as soon as possible.
There are a variety of tour timeslots available on the day. For more details or book at 12pm to 1.30pm click here. For 2pm to 3.30pm click here. For 4pm to 5.30pm click here