Changing the batteries in my Battery Back-up Unit
Written by KCOM Support on 22/03/2022. Posted in Phone.
Here are some simple guidelines to help you change the batteries in your Battery Back-up Unit (BBU). 
Your Battery Back-up Unit looks like this:
Step 1
Slide the front cover to the left: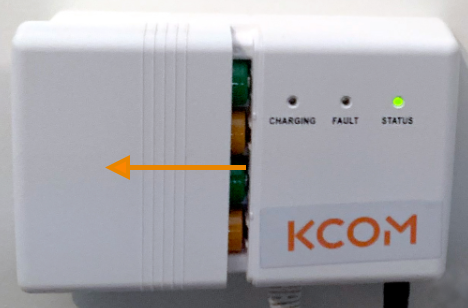 Step 2
Remove the four rechargeable AA batteries and install the replacement batteries - please be sure to place them the right way round: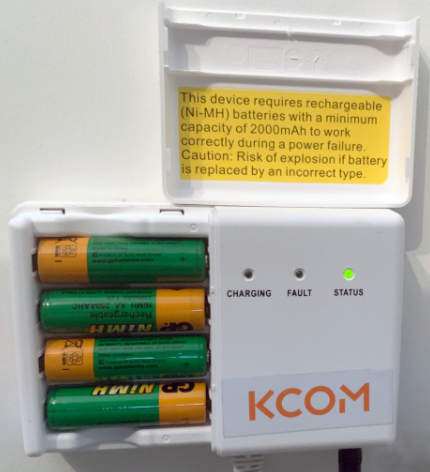 Step 3
Replace the cover, sliding to the right to close: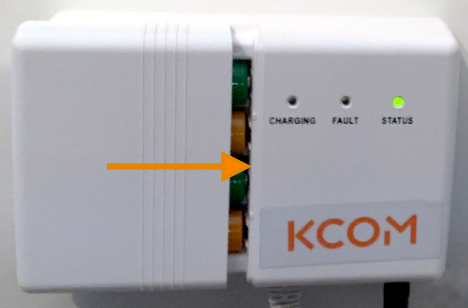 If you have any difficulties, please contact our Technical Support Team on 01482 606101.
---
Helpful articles
---
Have a question?
If you can't find what you are looking for, have connectivity issues, or get a wireless signal to the devices, why not ask KCOM a question.
1955