Community
By KCOM | 13 October 2021 - 3 min read
Charities turn out for KCOM free furniture giveaway
Company puts office equipment to good use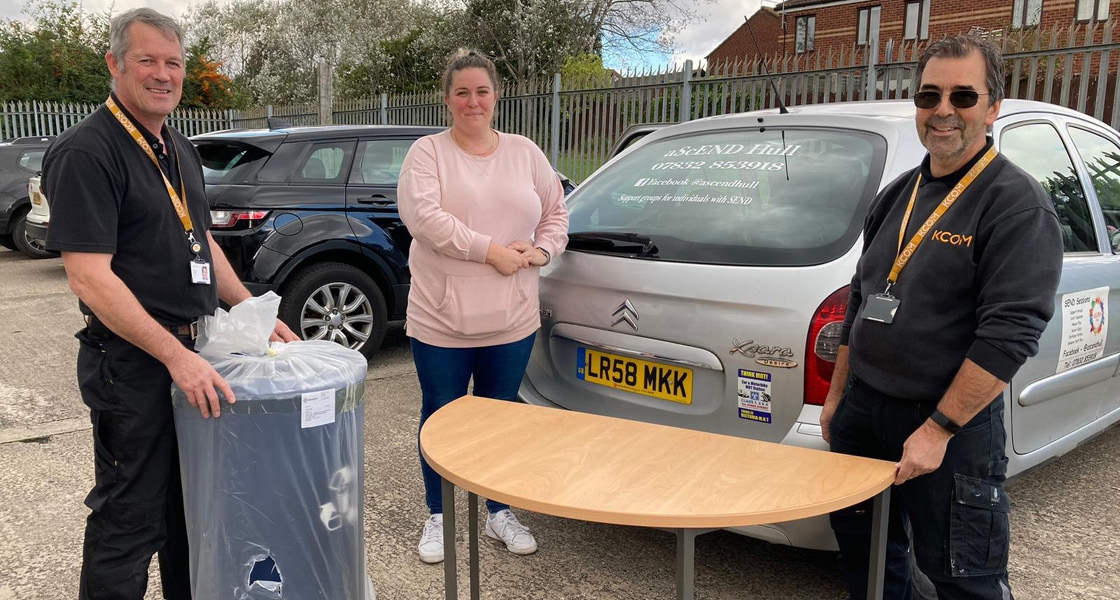 Charities from across the region have turned out in force to receive free furniture thanks to KCOM.
Twenty local charities took advantage of the furniture giveaway, run in partnership with the HEY Smile Foundation, as KCOM gave away a warehouse-full of office equipment which it no longer uses.
More than 220 items of furniture – including everything from chairs to desks, filing cabinets and whiteboards ­– were taken on the day with the items finding new homes at local good causes.
Dale Raneberg, KCOM chief executive officer, said: "I'm delighted that our furniture giveaway event was so well attended and that so many groups will now benefit from having the equipment that will make the daily running of their groups easier.
"The furniture is all in good condition and it's great that it can be reused and find a new life with local good causes.
"This means the groups will now be able to focus on spending funds on where it matters, making life better for people across our region."
One of the group to benefit was aScEND, a Hull-based group supporting children and adults with special educational needs.
Sarah Lacy, founder of aScEND, said the furniture was a welcome boost for the recently formed  group which organises craft and social events as well as sensory and therapy sessions for its members.
She said: "I think it's a terrific idea. It means we now have furniture at our Endike Lane centre that we would never be able to afford by ourselves. Now our fundraising can go towards other things we organise that will benefit our members."
Mike Moss had travelled from the East Riding village of Melbourne, where KCOM is expanding its full fibre network to, for the event.
Bagging some office chairs for Melbourne Village Hall, which is helping to turn into an IT-hub for the local community,  he said: "Every bit helps and I think this is a good idea to help provide people with the basics.
"I'm trying to make the village hall into a hot desk facility to help people who may be working from home to come along and meet other people. KCOM's connecting the village hall to its fibre broadband so it will be a great facility for the village."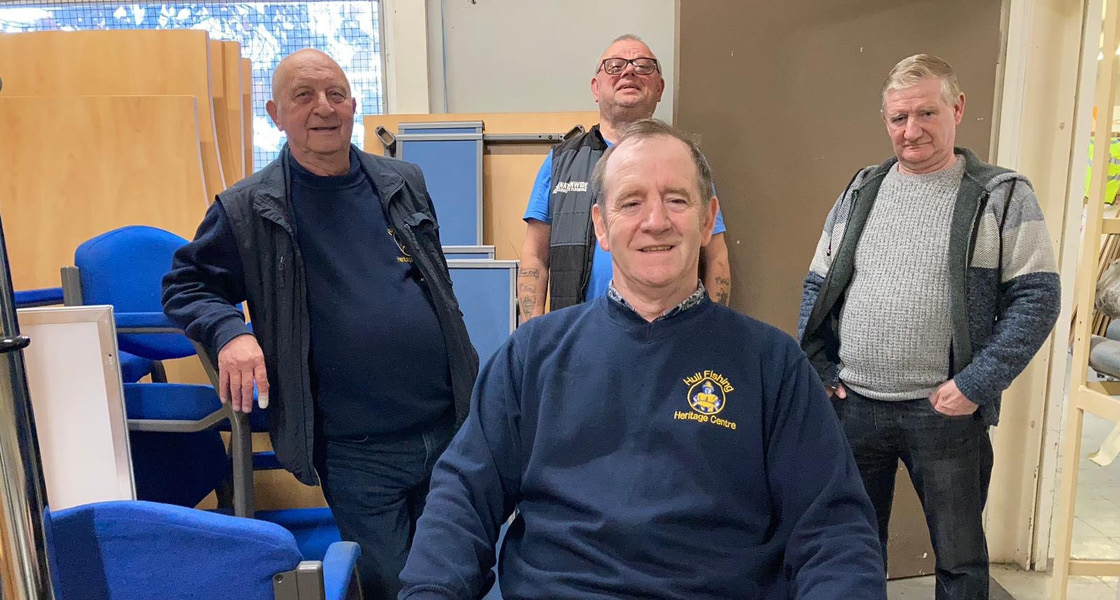 Another group to benefit was the Hull Bullnose Heritage Group which will be using the furniture in its Boulevard museum dedicated to preserving the memories of Hull's fishing industry.
Chairman Jerry Thompson said: "This is a brilliant thing for KCOM to do, helping out local groups.
"Now we've got somewhere comfortable for our visitors to sit when they visit us and it lets us spend our money on the things that matter to people – like recording the stories and memories of Hull's fishing industry."
Other groups which received free equipment on the day included the Green Task Force, based in the Holderness village of Preston, which offers therapy and work training to ex-servicemen and women through green initiatives such as tree planting, and the Hull Sisters, a group providing advice and support services to enable minority and black women to gain knowledge and confidence.
For more details about Hull's work in the community, and how it can help you, visit here.