News
By KCOM | 31 March 2023 - 3 min read
Hull City players swap pitch for cyber space as they take on teenagers at FIFA
KCOM and the Tigers host students from Ron Dearing UTC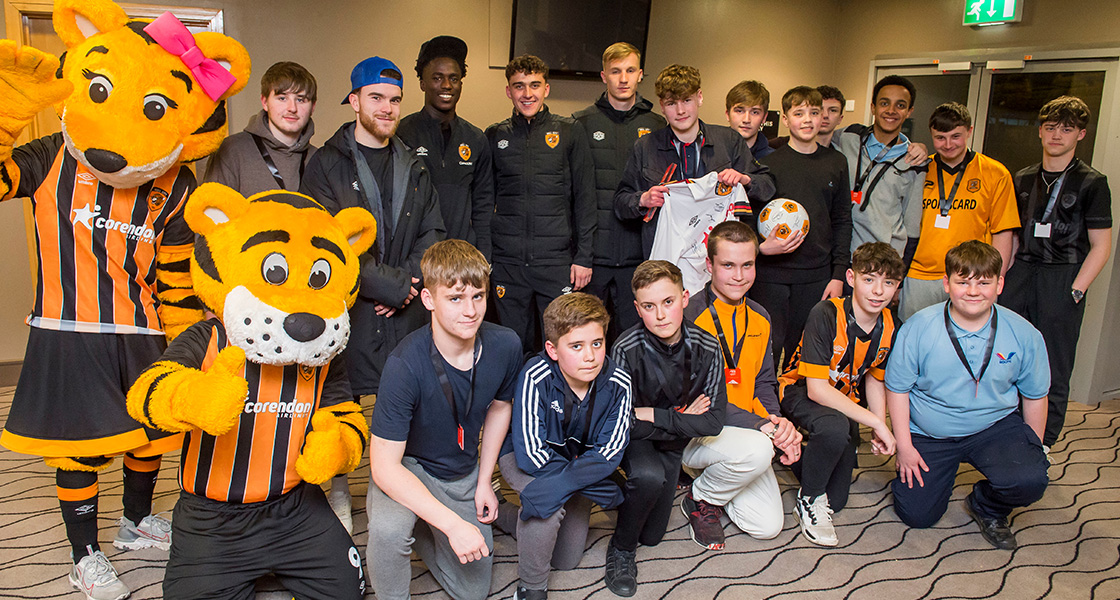 Hull City's star players may have what it takes on the pitch - but do they have the skills to beat a bunch of online Ronaldos in a FIFA footballing clash?
Four City stars, Aaron Connolly, Callum Jones, Malcolm Ebiowei and David Robson, accepted the challenge from 20 students at Hull Ron Dearing UTC last night to find out, when they took part in an online FIFA tournament, held at the Tigers' MKM Stadium.
The tense 10-minute matches didn't disappoint as players and students alike fought for every ball, stretched every sinew, reached for every header and displayed all their silky virtual skills – all rendered in hi-res graphics on the latest PlayStation 5s.
City midfielder Callum Jones, who stormed through to the tournament semi-final, said: "I never really play this at home - I'm more of a Call of Duty man - so I'm a bit rusty, but I'll give it a go and see how far I get.
"The main thing is that the kids are enjoying and you can see from their faces that they're excited and having a good time."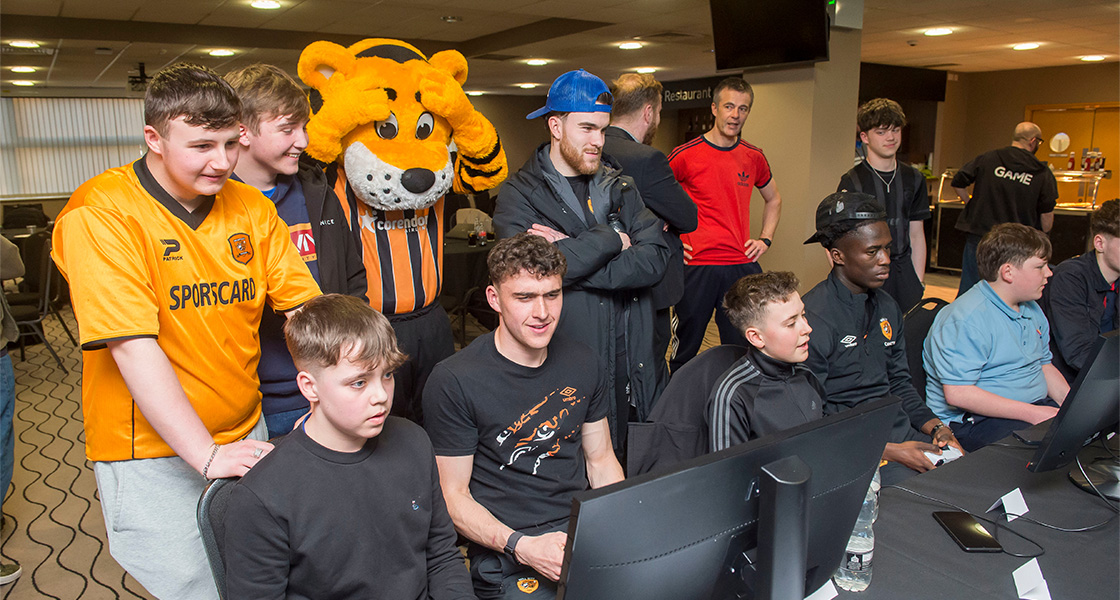 Striker Aaron Connelly, who's currently on loan at City from Brighton, said: "I've left my PlayStation down in Brighton so I've not been playing at all. To be fair some of these kids look pretty good so I fully expect to get knocked out. When it comes to football, I think I'll stick to the real thing!"
Ron Dearing UTC student Henry Morris, who defeated City keeper David Robson said he was delighted at his first round performance.
Henry, 15, who's studying Creative Digital and Engineering Design at college, said: "I feel amazing because I've just beaten a professional footballer - how often do you get to say that?
"I play a lot of FIFA but this is crazy, I've never thought I'd be doing anything like this. But I put in a good performance and now I think I can go all the way!"
Year 12 student Noah Willacy, 16, who is studying triple Computer Science for A Levels, was the Ron Dearing player who managed to go furthest in the competition, eventually making to the semi-finals before losing on penalties.
Noah, who wants to pursue a career in cyber security, said: "I've really enjoyed it. It's been a great experience to meet the real players and been a good challenge taking them on. I play quite a lot of FIFA so I'm a bit gutted I didn't make the final, but I think I played well and did myself proud. You can't complain losing to a professional!"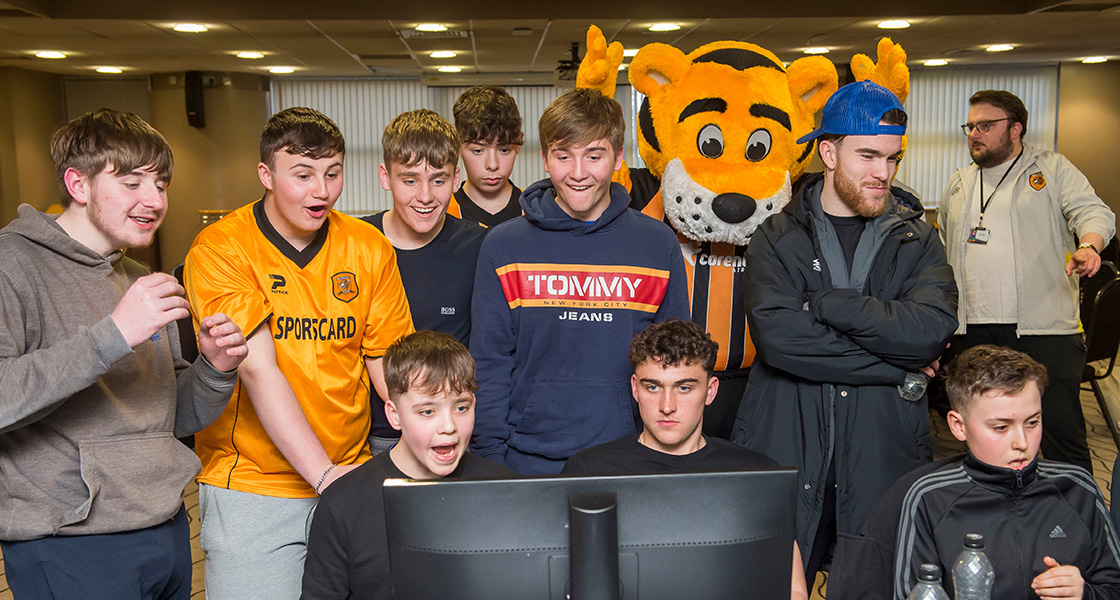 The event was organised by Hull City in conjunction with its Official Community Partner KCOM, which is a founding partner of Ron Dearing UTC.
Glenn Jensen, Senior Assistant Principal - Employer Engagement at Ron Dearing UTC, said: "This is a fantastic opportunity for our students to combine their passion for gaming and live sport.
"Meeting and playing against the players is a once in a lifetime opportunity for these students. They have been selected for their work ethic at school and their love of gaming and sport."
Joseph Clutterbrook, Hull City Chief Commercial Officer, added: "I know a lot of our players love to relax with their game consoles when they're not training or preparing for matches and it'll be great fun to see how they can compete with some youngsters who are real FIFA experts. We're expecting  to meet some tough opponents in this cup, but it's brilliant to be able to engage with local youngsters like this."
Steve Clayton, KCOM's Head of Growth, said: "As Hull's City Official Community Partner and a founding member of the Ron Dearing UTC we love to be able to hold events like this that connect people together and make good stuff happen, connecting the Tigers and the local community with a dash of high-tech online football fun, courtesy of KCOM's ultrafast broadband."
For more detail about KCOM's work in the community and supporting grass roots sport click here