Community
By KCOM | 21 October 2021 - 3 min read
KCOM cracks the code for keeping kids entertained for free this half term
Broadband provider teams up with libraries for coding events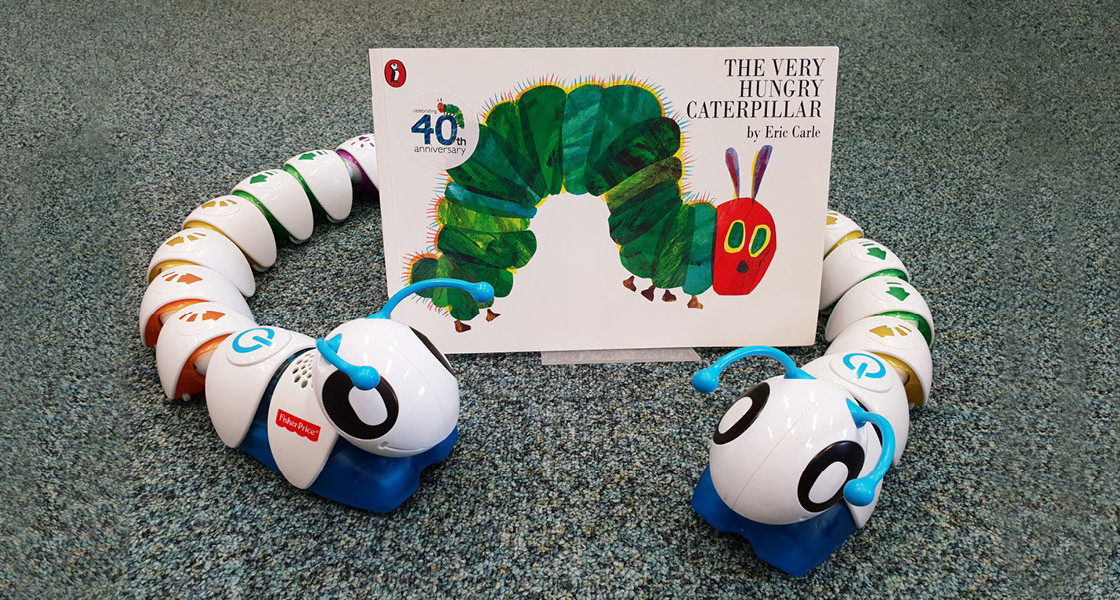 Children will be able to take part in free 'coding camps' this half term thanks to KCOM and East Riding Libraries.
The three 'camps', teaching youngsters the basics of how to write computer code, will take place at  Beverley, Bridlington and Goole libraries from Wednesday, 27 October, to Friday, October 29.
The sessions will be led by coding experts from East Riding Libraries and KCOM and will use an innovative Code-a-Pillar toy, which introduces children to basic programming, sequencing and problem solving skills through fun games and storytelling.
Caroline Wilkinson, of East Riding Libraries, said: "We're absolutely delighted to have the opportunity to partner with KCOM to deliver some of our exciting new children's activities.
"Our focus is on encouraging children of all ages to develop an interest and learn new skills in the areas of STREAM (Science, Technology, Reading, Engineering, Art and Science) and it is great that KCOM are able to support us and offer us the benefit of their experience and expertise with this."
Dale Raneberg, KCOM chief executive officer, said: "These events are a great chance for children across our region to learn basic computer coding skills which can open the door to so many future life opportunities.
"I'm thrilled to be partnering with East Riding Libraries for these three initial events, which will be a great way to spend a fun and educational hour during half term."
The camps will take place at Beverley Library on Wednesday, 27 October; at North Bridlington Library on Thursday, 28 October; and at Goole Library on Friday, 29 October. Each hour-long session will run between 10am and 11am.
The events are open to children aged between three and seven and are free to attend although all youngsters taking part will need to be accompanied by an adult. Places are limited to 12 per session and will be allocated on a first-come, first-served basis.
To book your child's place at a session contact the venue you wish your child to attend. For Beverley call (01482) 392750. For Bridlington call (01262) 671468. For Goole call (01405) 762187.