News
By KCOM | 23 December 2022 - 3 min read
KCOM enjoys a bumper community Christmas
Volunteers helping local communities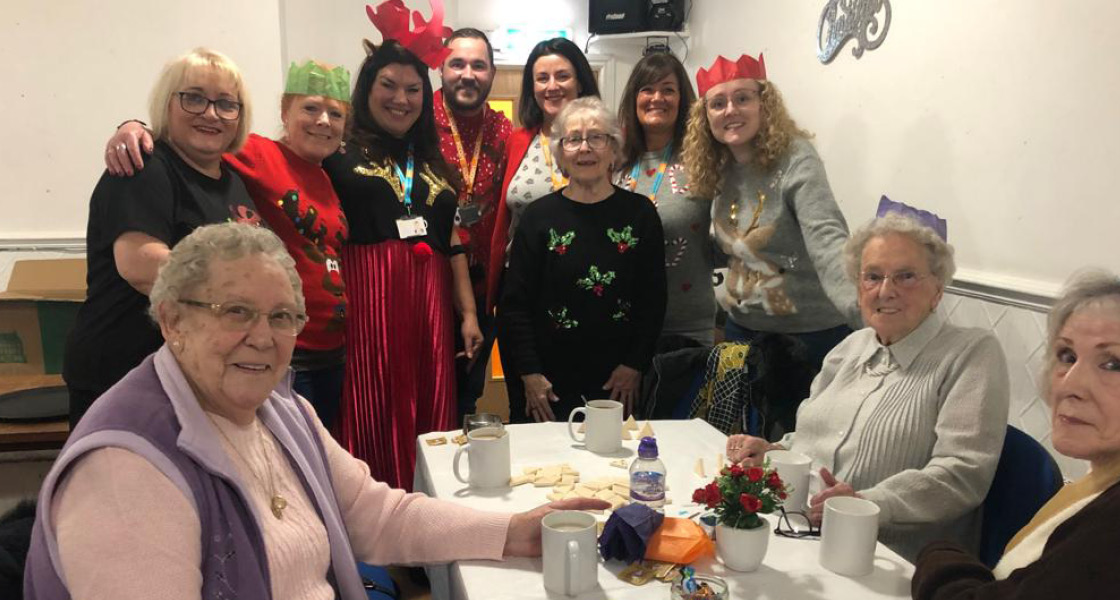 It's been a hectic week for the KCOM elves helping out in the local community.
In the final week before Christmas, our volunteers have been out and about dancing, serving Christmas meals, and doing the washing up for two Age UK Hull Christmas parties; supporting the HU4 Community Christmas Grotto by providing gifts for local families; and helping out at a festive social club gathering for older people in Willerby.
We also raised more than £200 for Hull homelessness charity Emmaus by donning our finest Christmas jumpers in our Carr Lane offices. The cash raised will go towards buying supplies for the charity's rough sleeper outreach van, which was donated by KCOM earlier this year.
Emmaus Director Kelly Finnis said: "I want to say how grateful we are for everything KCOM has done for us this year. It truly has made a huge difference.
"The time, funds, donations, expertise shared and resources have been more than we ever hoped for. The genuine interest, empathy and kindness you and your colleagues continue to show us is priceless and means the absolute world to us.  Working within the charitable sector is a challenge and as we stretch our services to support more and more people in times of need it really does give us hope and encouragement knowing we have another brilliant team at KCOM supporting us and our mission.
"Have a wonderful festive season ahead and please share our thanks with all at KCOM – we have truly loved working with you!"
Louise Babych, KCOM community manager, said: "It's been another full-on but brilliant week, packed with fun and the chance to meet so many wonderful people across our region.
"We hope we've brought a few smiles to faces during the past few weeks as we've endeavoured to help those in our area who need a little extra help at this time of year.
"I'd like to say thank you on behalf of all our volunteers who had the privilege to work with Hull and East Yorkshire Children's University, Age UK Hull, HU4 Community Group and the various other charities we've supported during December. Being part of your Christmas has brought a lot of joy and made our Christmas extra special too."
To find out more about KCOM's work in the local community, click here