News
By KCOM | 07 February 2023 - 2 min read
KCOM gives youngsters a stadium experience for Safer Internet Day
Five Hull schools joined Roary the Tiger at the MKM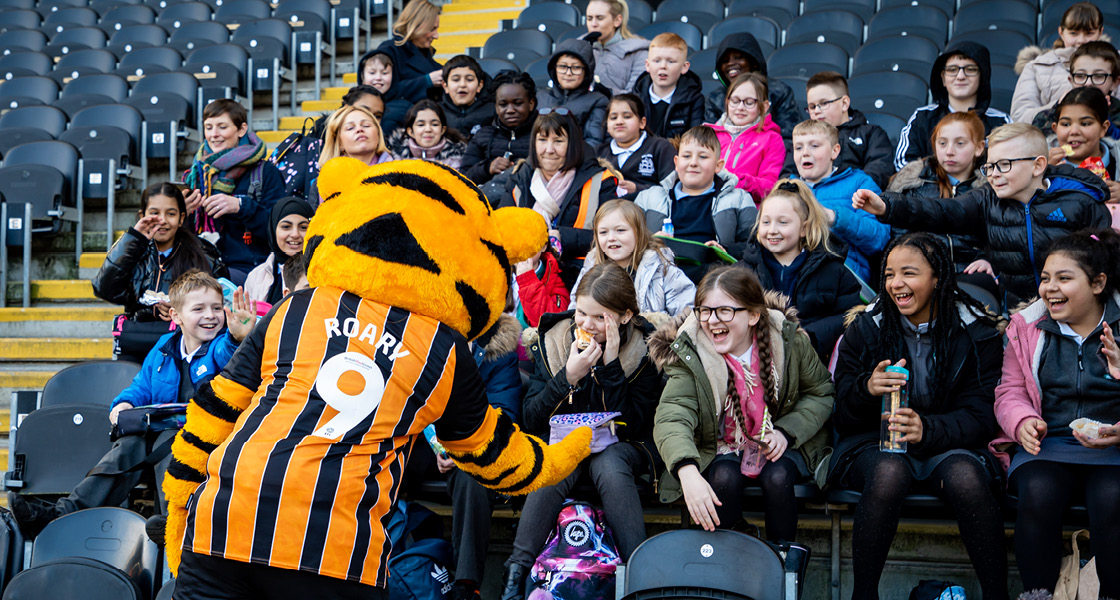 Broadband provider KCOM welcomed fifty Hull schoolchildren to the MKM Stadium today as part of its Safer Internet Day celebrations.
The youngsters, aged from eight to 10, spent a fun afternoon at the home of Hull City to take part in a range of activities where they could learn more about, and talk about their experiences of, staying safe on line.
Rachel Bowerman, KCOM's Community Team Coordinator, said: "Safer Internet Day is a big day in the KCOM calendar and it's brilliant to see so many youngsters here today having fun but also learning about staying safe online. We've got a day full of activities planned and we hope they'll all find the day useful and make them more confident about talking to a parent, carer or teacher about what  they see online."
As well as taking part in group activities the children from Pickering, St George's, Paisley, Newington and Collingwood Primary Schools were all able to enjoy a pitch-side picnic and meet club mascot Roary The Tiger.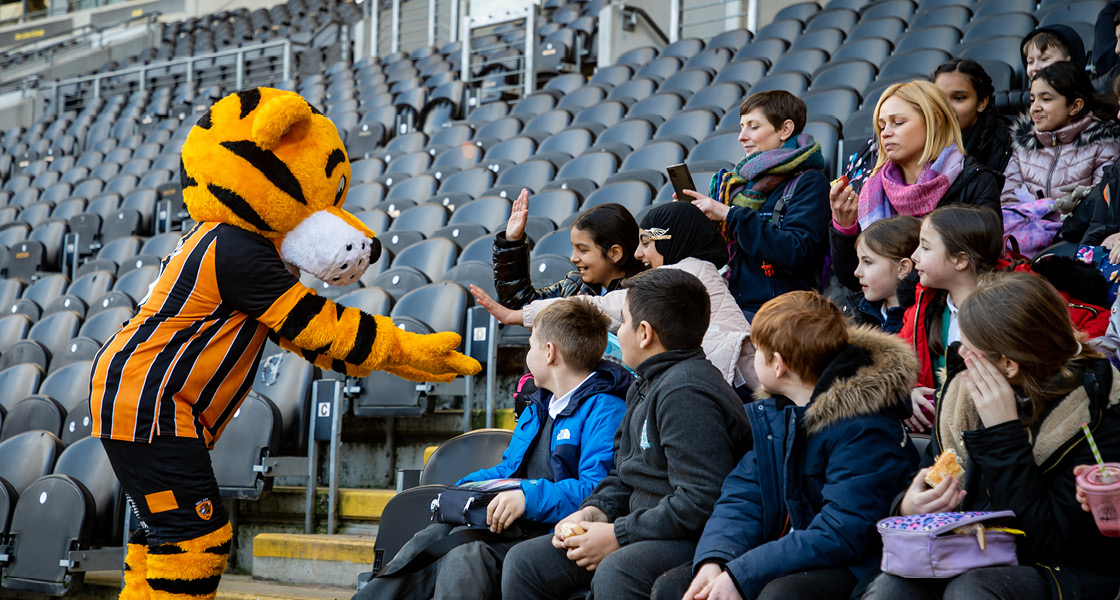 Year Six pupil Jack Beetham, 10, from Paisley Primary, said he enjoyed the day, adding: "It's been really fun. We've been learning about what it's safe to do on the internet which is important because it's not always good. There are people who would take advantage of you and take your money if you're not careful. Plus, I've never been this close to the pitch before so it's really good to see it!"
Ten-year-old Rania Bilbas, from Newington Academy, west Hull, said: "I really enjoyed today because it's more fun than staying in school. And I enjoyed meeting Roary too. It's important to learn about online safety because you need to know not to give away personal information to strangers."
A Hull City spokesperson said: "We're delighted to join with our official Community Partner KCOM today to welcome five local schools to the MKM Stadium for Safer Internet Day. We hope all the children who visited us had a great day meeting our mascot Roary and also learned some important information about being safe online."
Safer Internet Day started in 2004 and has since grown to be an international event taking place in 180 countries worldwide. From cyberbullying to social networking and digital identity, each year Safer Internet Day aims to raise awareness of emerging online issues and current concerns.
The theme of this year's event is: 'Want to talk about it? Making space for conversations about life online', giving children the chance to talk about and share their experience of being online.
For more information about Safer Internet Day and resources to help you keep your children safe online visit www.saferinternet.org.uk