News
By KCOM | 05 May 2023 - 3 min read
The sky's the limit as KCOM support Lincs Air Ambulance
Coronation fun for Hibaldstow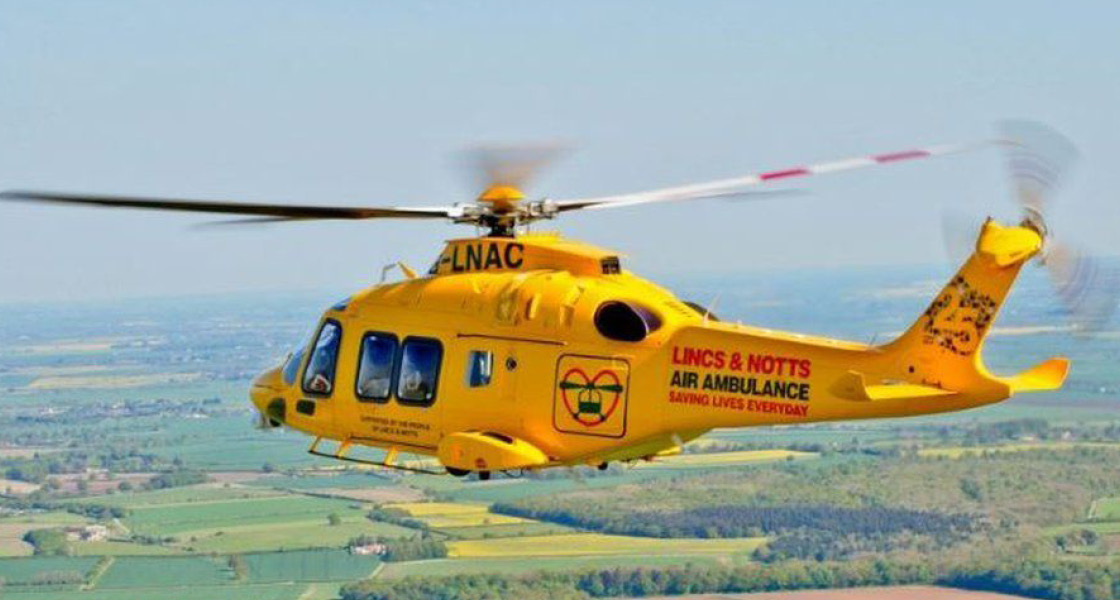 KCOM is crowning its Coronation celebrations this weekend by supporting the Lincs and Notts Air Ambulance.
The broadband company is joining revellers celebrating the Coronation of King Charles III in the village of Hibaldstow, North Lincolnshire, on Saturday for a gala day of fun being held at Skydive Hibaldstow, which is raising funds for the air ambulance service.
To mark the event KCOM has donated £1,000 to the vital lifesaving service.
Linzi Corrigan, KCOM Community Engagement Manager, said: "We're delighted to be able to take part in Hibaldstow's celebrations this week and join the many other stallholders and local traders on the day.
"We'll be bringing a face painter for anyone who fancies a coronation makeover and we'll have enough KCOM freebies and giveaways fit for a king. So pop along to see us on the day and we'll look forward to meeting as many people as possible.
"We're delighted to be supporting the Lincs and Notts Air Ambulance with a donation. As a local person, the air ambulance is a charity that's close to my heart and I know how important it is to the area. I can't think of a more deserving cause."
A spokesperson for the Lincs and Notts Air Ambulance, said: "We are extremely grateful for this wonderful donation.
"As one of the leading Helicopter Emergency Medical Service charities in the UK, we constantly challenge ourselves to deliver the very highest level of pre-hospital critical care to our patients.
 Last year we needed to raise £8 million to operate 24 hours a day, seven days a week and as we receive no direct funding from the Government, we rely on the wonderful generosity of individuals and organisations like KCOM to help fund our work and enable us to continue to be by the side of patients, day and night."
The Coronation is being streamed live online at the Skydive Hibaldstow gala thanks to KCOM's ultrafast full fibre broadband, which has recently been installed at the centre.
To mark the event Linzi is also taking the opportunity to make her first ever skydive under the experienced eye of Skydive Hibaldstow's skydiving instructors.
She said: "I'll admit that on a scale of one to ten of being scared I'm currently at about 25! It'll be Linzi's leap of faith. To be honest, I'm scared of heights but I'm sure it will be an exhilarating experience. I'll look forward to being back on solid ground and enjoying laughing about it."
KCOM recently connected its award-winning full fibre broadband network to villages including Hibaldstow, Kirton in Lindsey, Epworth, Haxey, Crowle and Gunness, as part of its £170m expansion plans.
Now local homes and businesses can connect to reliable gigafast speeds that enable streaming, surfing and downloading without any drop outs of buffering.
KCOM will be at Skydive Hibaldstow's Coronation Gala between 10am and 3pm on Saturday, 6 May. If you would like to know more about the Lincs and Notts Air Ambulance visit ambucopter.org.uk For more details about KCOM full fibre broadband visit www.kcom.com